BluePearl Pet Hospital Christiana – Serving New Castle 24/7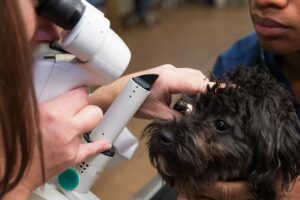 Our specialty and 24/7 emergency pet hospital in Christiana is open and ready to receive patients. We serve New Castle County and the entire Delmarva region, including Wilmington, Newport, Stanton and Newark.
Specialty and Emergency Medicine in Christiana, Delaware
When you have a pet emergency, seconds count. We want you to know, we're ready. If your pet has a condition that requires a specialist's expertise, we're ready for that too.
Our experienced team of veterinarians, vet technicians and support staff work closely together to provide the comprehensive, compassionate care your pet needs and deserves.
Emergency: Call ahead to our 24-hour emergency vet hospital in Christiana and let us know you're coming. No appointment is necessary. Learn more about your emergency visit.
Specialty Care: Specialists at BluePearl veterinary hospitals work directly with your primary care vet to understand your pet's condition and develop the appropriate treatment plan. Visits to our specialists are usually by referral from your primary care vet and by appointment. Learn more about veterinary specialists.
About Our Pet Hospital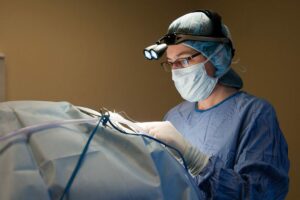 Our 20,000 square foot hospital is equipped with advanced suites and technology to provide compassionate care for pets. Special features include:
Separate dog and cat waiting areas
Expanded ICU with 24-hour monitoring
On-site CT scanner for detailed imaging
I-131 radioactive iodine treatment for cats with hyperthyroidism
Surgical suite offering life-changing procedures like total hip replacement surgery
Plus, we also have a state-of-the-art rehabilitation center with both land and hydrotherapy/underwater treadmills.
For the humans, we have a large conference room for onsite meetings and Continuing Education events.