URGENT NOTICE: Our ER is experiencing a high volume of cases. Please call ahead so we can talk you through your pet's situation and prepare for your arrival.
Specialty & emergency pet hospital in Durham, NC.
BluePearl Pet Hospital Durham, NC is open to provide specialty and emergency care for your pet. Our compassionate clinicians provide accessible, specialized medical services for pets in the Durham community and greater North Carolina area.
Specialty and emergency veterinary medicine in Durham, NC.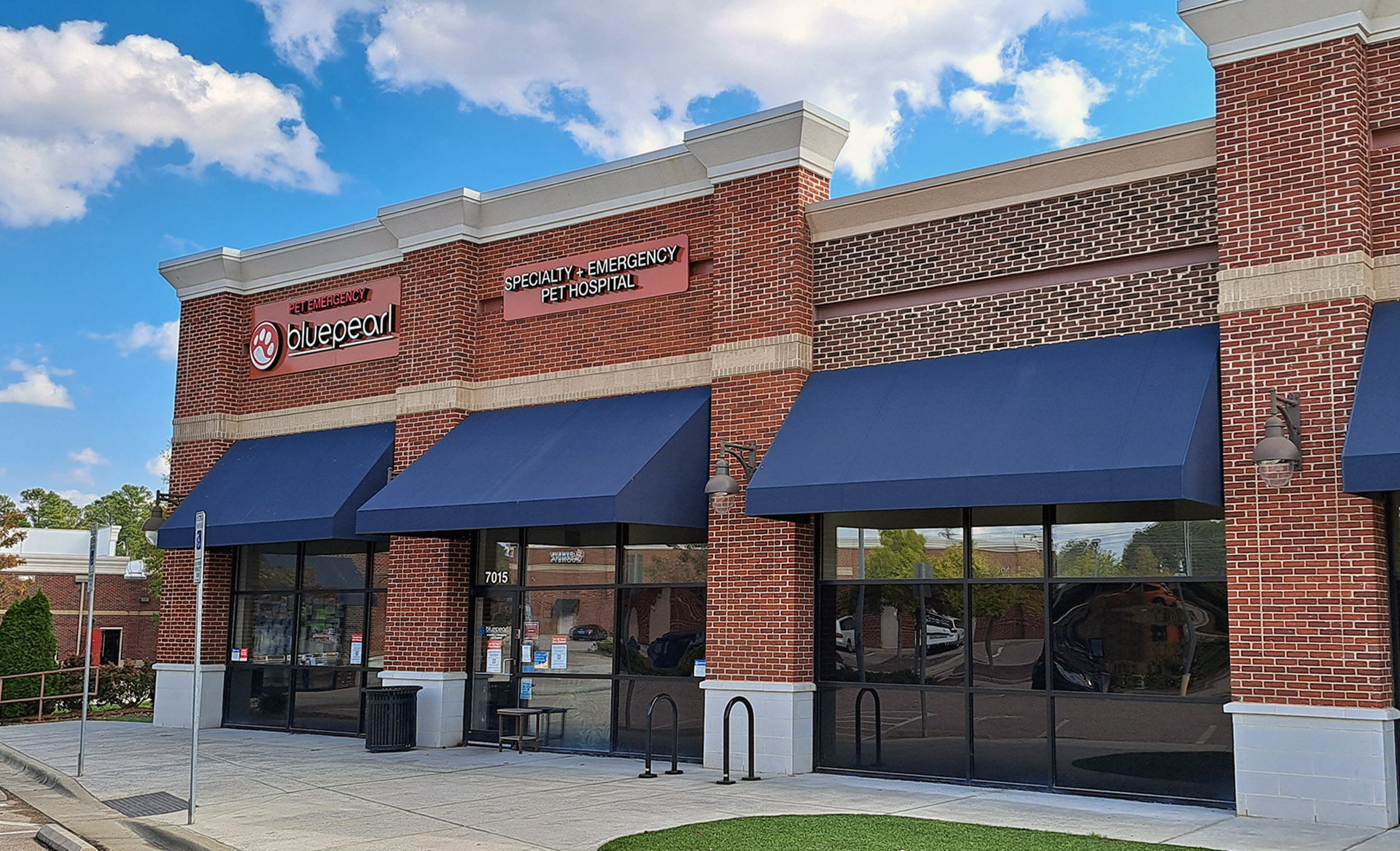 When your pet needs emergency care, seconds count. Our team is ready to provide expert care in case of a pet emergency. If your pet requires a veterinary specialist, we are ready for that too. Our experienced team of veterinarians, vet technicians and support staff work closely together to provide the comprehensive, compassionate care your pet needs and deserves.
We provide emergency care for pets with urgent medical needs. If your pet is experiencing any of the following signs and symptoms, we're here to help:
Pain or significant discomfort
Injury or trauma (including hit-by-car)
Prolonged diarrhea or vomiting
Changes in activity level or breathing
Difficulty urinating
While there is no appointment necessary for our emergency vet services, please call ahead and let us know you're coming.
Available by referral, the compassionate clinicians at BluePearl Pet Hospital Durham treat pets with complex or chronic illnesses and injuries. Our services are available for pets who need specialized diagnostics, treatments or procedures.
Our goal is to provide the highest quality veterinary care possible by acting as an extension of your primary care veterinarian. We do this by nurturing a strong relationship with you and your veterinarian through open communication, recommendations and treatment by our trained specialists, access to advanced technology and support care by our compassionate staff.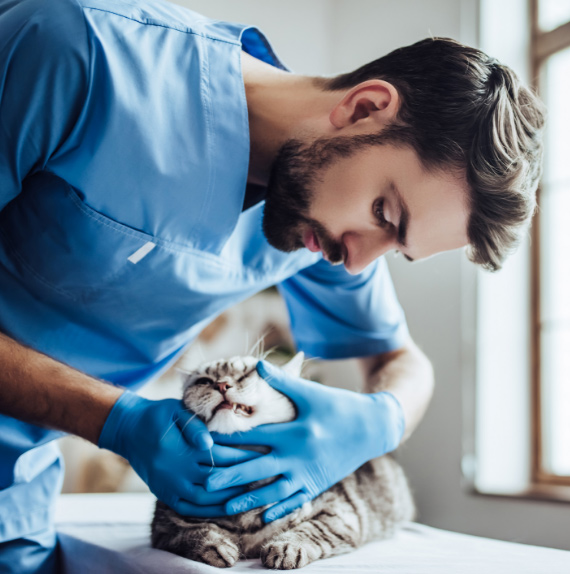 Our
veterinarians.
Caring for your pets is our passion. Meet our team of veterinary specialists here to help you and your pet.
About our BluePearl Pet Hospital – Durham, NC.
Meet our sister hospitals.
We have locations in Cary, Durham and North Raleigh to make it convenient for pet owners in the Triangle and throughout North Carolina to have access to specialty veterinary and emergency care. Learn more about the services offered at our Cary and Raleigh Hospitals.
BluePearl Pet Hospital Cary, NC
6405-100 Tryon Road
Cary, NC 27518
Our Cary hospital also offers CT and MRI services.
BluePearl Pet Hospital Raleigh, NC
4640 Paragon Park Road
Raleigh, NC 72616
Pet owners.
At BluePearl Pet Hospitals, providing our customers with remarkable service is a top priority. We're committed to making your veterinary visit as smooth as possible.
Have questions prior to your visit? We're happy to help. Contact our hospital team at 919.600.6600 or [email protected].
Medical history form.
If you are bringing your pet to our specialty & emergency vet hospital, please complete our medical history form.
Internships at BluePearl pet hospitals.
BluePearl Specialty and Emergency Pet Hospitals in Cary, Raleigh and Durham offer one-year internships for veterinarians to pursue post-graduate training to advance their skill set or prepare for residency application. Our BluePearl hospitals are multi-specialty referral practices with emergency and critical care services. Learn more about our training programs.