Emergency vet services in Lakewood, CO.
At BluePearl Pet Hospital, we take a collaborative approach to veterinary medicine. We partner closely with your pet's primary veterinarian to understand your pet's history and create a comprehensive care plan. We also communicate closely with you and provide the education you need to make an informed decision for your pet.
Our emergency pet hospital features many services under one roof, so we offer cross-departmental care for pets who can benefit from the expertise of multiple clinicians. Learn more about our advanced services.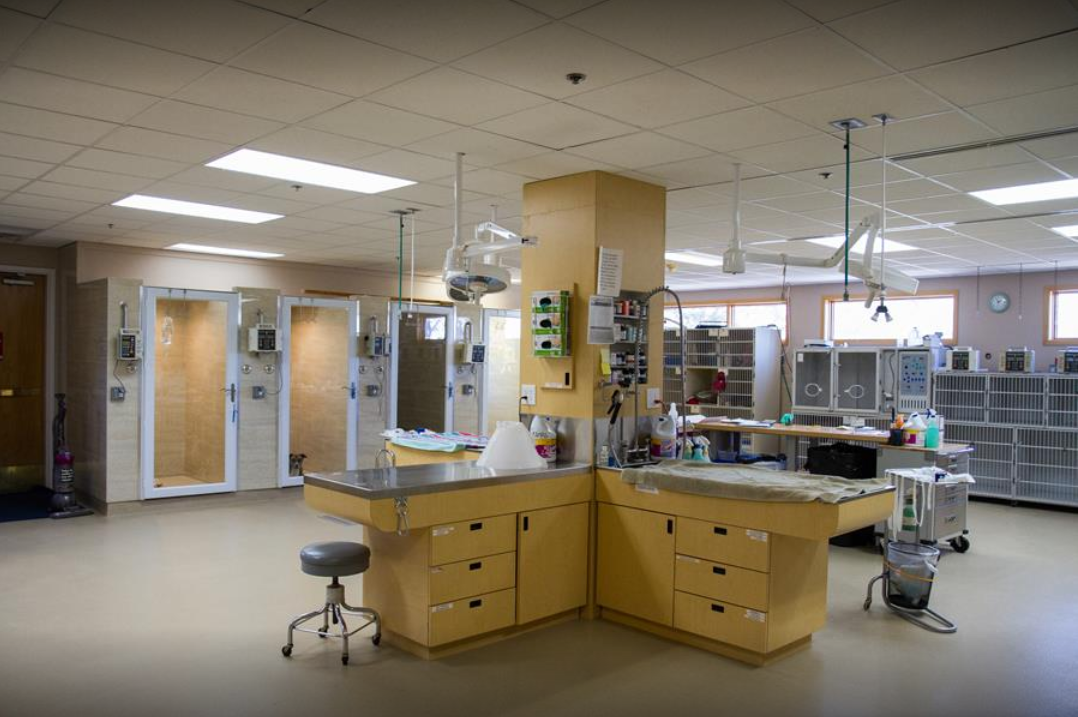 Blood & Plasma Transfusions
Blood transfusions have many uses and can be critical and lifesaving. Like humans, cats and dogs have blood types. A type-match between donor and recipient is ideal for dogs, but not always necessary. Cats, however, must be transfused with type-specific blood.
We also offer plasma transfusions when necessary. Plasma is the portion of blood that does not have red blood cells and is usually frozen after it is collected. Plasma is used to treat and prevent bleeding in patients with bleeding problems and to replace plasma proteins that may be deficient.

Isolation & Infectious Disease Wards
Some patients need to be placed in an isolation ward or infectious disease ward to prevent them and other patients from becoming even more ill. Sick animals are especially susceptible to disease and infection, so having separate wards keeps everyone safe and prevents the spread of viruses.
We maintain a calming, comfortable environment in our wards so our patients can get better faster. Our staff is dedicated to ensuring that your pets get extra love and attention to help the healing process.

X-Ray & Ultrasound
Radiology is an important diagnostic tool that helps veterinarians detect illnesses and direct treatment. Using x-rays, we can get an image of your pet's internal organs in a non-invasive way to obtain a more accurate diagnosis and detect abnormalities.
Another diagnostic tool that is used in the emergency room is ultrasound. Ultrasound creates moving images using sound waves to generate a non-invasive, painless and radiation-free view of your pet's internal organs. This tool allows us to find abnormalities such as internal bleeding, fluid buildup, ruptured bladder, bladder stones and infection.

Full In-House Laboratory
Our in-house laboratory consists of state-of-the-art equipment to evaluate blood, urine, tissues and fluids. A complete blood chemistry and complete blood cell count can be obtained within minutes to give our doctors valuable information about your pet's organ functions and possible needed treatments.