Our services.
Cobb Emergency Veterinary Clinic is open after-hours to provide exceptional emergency care service for pets in the greater Marietta community when you need us most. We accept referrals as well as walk-in patients when your pet's primary veterinarian's office is closed.
Your pet's comfort and welfare are our top priorities. Our team of dedicated veterinary professionals is committed to treating every pet with compassion and the highest level of medical expertise. We work with a great sense of professionalism, integrity and teamwork.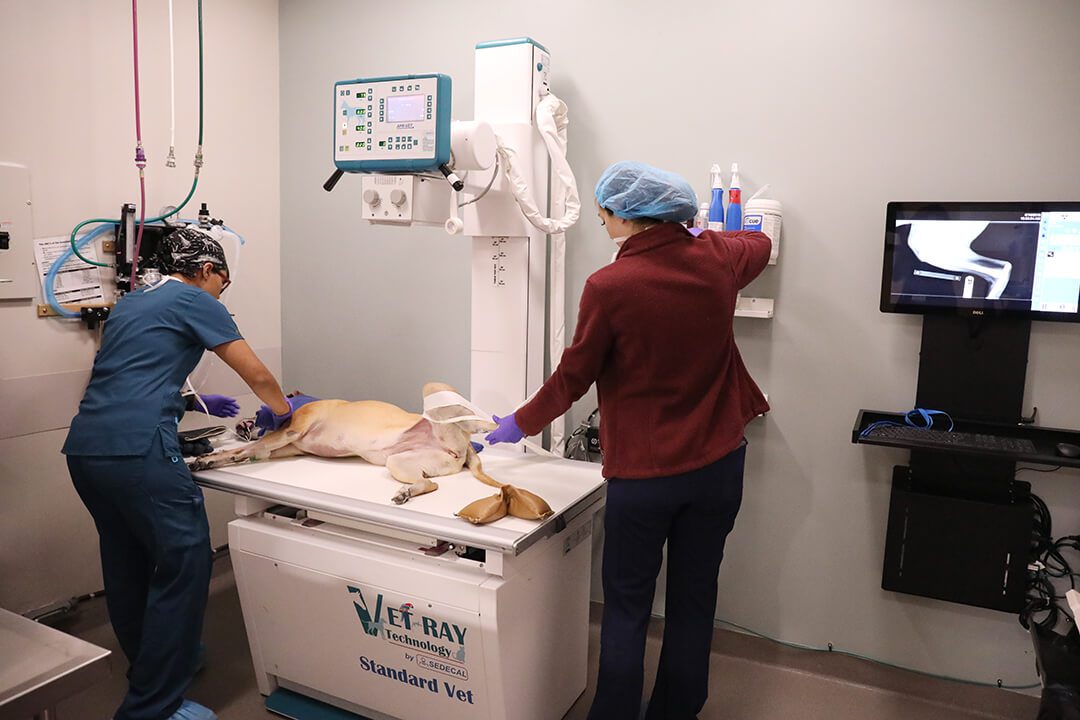 Emergency Medicine
If you believe your pet is sick, hurt or in distress, we're here to provide expert care. Our trained emergency clinicians are prepared to diagnose and treat urgent cases, including severely injured or critically ill pets. Common emergency cases we see include:
Animal attacks
Bleeding
Collapse episodes
Difficulty breathing
Difficulty urinating
Hit-by-car accidents
Ingestion of medications, poisons or objects
Seizure
Severe diarrhea
Unresponsiveness
Vomiting
Through every step of your pet's emergency care experience, we keep you and your pet's primary veterinarian informed and involved.
We combine extensive veterinary knowledge with state-of-the-art tools to provide comprehensive care for your pet. Our advanced facility is designed to support the rapid treatment and recovery of pets with urgent needs, with resources including:
Lab work. Our facility offers a wide range of laboratory services, many of which are processed in-house using sophisticated lab equipment.
Radiography. X-rays are often used as a fast diagnostic tool. We share your pet's images with you and your primary veterinarian for ongoing care purposes. We also have the ability to send your pet's images to board-certified radiologists for additional imaging expertise.
Ultrasound. Our in-house ultrasound machine is used to obtain detailed images of your pet's body and specific condition.
Hospitalization. We have an in-house intensive care unit (ICU) to provide ongoing care for hospitalized pets. Our ICU features advanced monitoring and treatment equipment to care for even the most critically ill pets. Our ICU is designed with the comfort and safety of all types of pets in mind.
In an emergency, call ahead and let us know you're coming. No appointment is necessary for our emergency vet but calling ahead will help us prepare for your arrival.

Compassionate Treatment
Our team respects the close bond between people and their pets and treats each patient with dignity, compassion and kindness. The comfort and welfare of your pet is our primary concern. Cobb Emergency Veterinary Clinic is open 24 hours a day, 365 days a year including holidays. We accept referrals anytime and will accept emergency walk-in-patients when your primary care veterinarian is unavailable (i.e. nights, holidays, weekends, or when your primary care vet is unavailable for any other reason).