URGENT NOTICE: Our ER is experiencing a high volume of cases. Please call ahead so we can talk you through your pet's situation and prepare for your arrival.
Specialty and emergency pet hospital in Midvale, UT.
Our emergency pet hospital serves the greater Salt Lake City area, including the Midvale, West Jordan, Sandy, Alpine, Bountiful, Taylorsville, Herriman and Farmington communities. BluePearl Pet Hospital in Midvale is home to an expert team of specialty and emergency clinicians who provide compassionate care for pets.
Specialty and emergency veterinary medicine serving greater Salt Lake City area.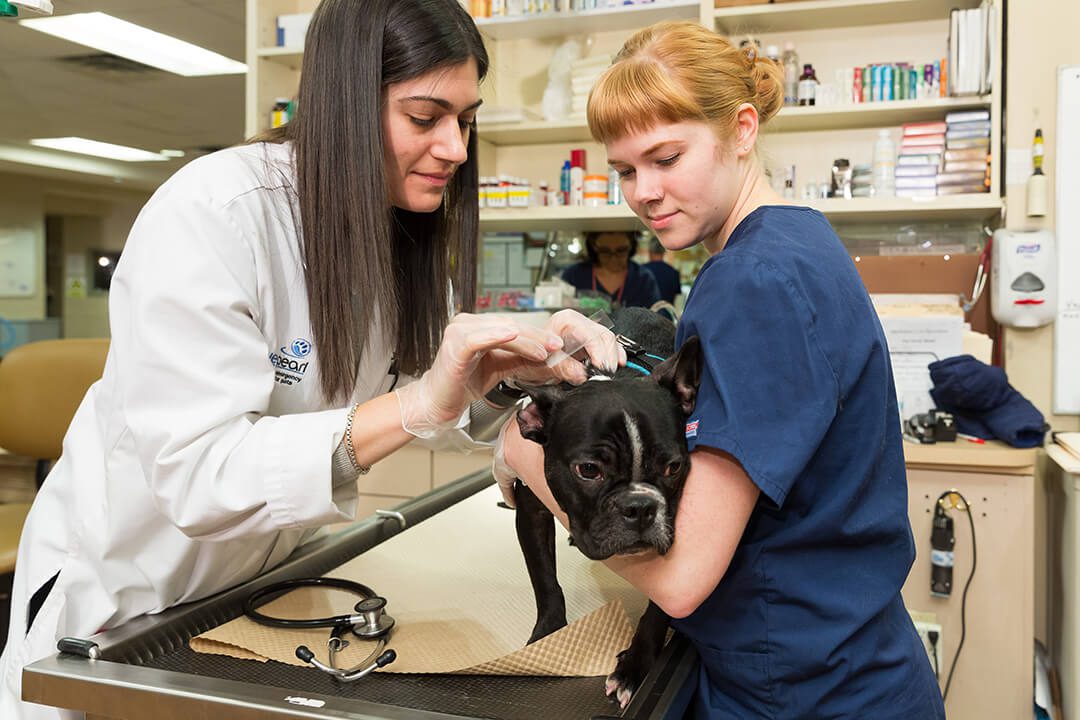 When your pet needs emergency care, seconds count. Our team is ready to provide expert care in case of a pet emergency. If your pet requires a veterinary specialist, we are ready for that too. Our experienced team of veterinarians, vet technicians and support staff work closely together to provide the comprehensive, compassionate care your pet needs and deserves.
We're always available for your pet's urgent medical needs. As an emergency pet hospital, our facility is staffed with experienced emergency clinicians and equipped with advanced technology to provide the highest level of care. We work around the clock to provide top-notch professional medicine for pets with emergency conditions, including:
Trauma – including hit-by-car accidents
Bloat – gastric dilatation volvulus or "GDV"
Toxicities – accidental poisoning
Urgent complications from a medical disease
Vomiting and diarrhea
In the event of an emergency, please call ahead and let us know you're coming. There is no appointment necessary for our emergency vet services.
Available by referral, the specialty clinicians at BluePearl Pet Hospital in Midvale diagnose, manage and treat complex or challenging conditions in pets. As experts in their fields of veterinary medicine, our clinicians work closely with your pet's primary veterinarian to develop a comprehensive treatment plan that is tailored to your pet's specific needs. Your pet's overall wellbeing and quality of life at the top priorities through the specialty care process.
Learn about our specialty vet services or view our specialty clinician bios.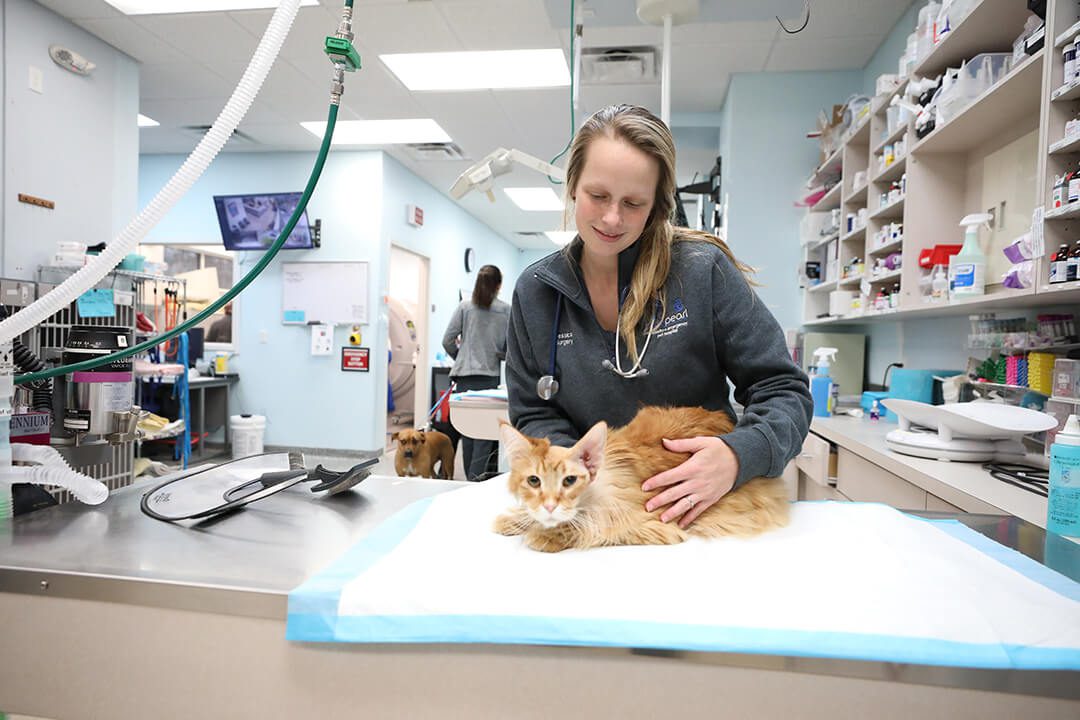 Our
veterinarians.
Caring for your pets is our passion. Meet our team of veterinary specialists here to help you and your pet.
About our BluePearl Pet Hospital – Midvale.
Formerly known as Utah Veterinary Center, our pet hospital is specifically designed with advanced diagnostic technology and sophisticated tools to provide top-notch care for our patients. Special features include:
Intensive Care Unit (ICU) – to provide advanced monitoring and care for pets in critical condition
Diagnostic imaging – including ultrasound, endoscopy, CT scanning and more
15,000-square-foot layout – featuring spacious treatment areas for our pets
Pet owners.
At BluePearl Pet Hospitals, providing our customers with remarkable service is a top priority. We're committed to making your veterinary visit as smooth as possible.
Have questions prior to your visit? We're happy to help. Contact our hospital team at 801.871.0600 or [email protected].
Testimonials.
"The doctor was fantastic! She explained everything to us and was honest and thorough while remaining kind." — Julia
Read the full story of a pet who needed emergency treatment after being attacked by another dog.
"I'm certain that if it were not for these three strong women – Dr. Disney, Dr. Campbell and Dr. Alterman, I would not be able to enjoy Kramer today." — Jason
Read more of Jason's story.