Pet Specialists of Monterey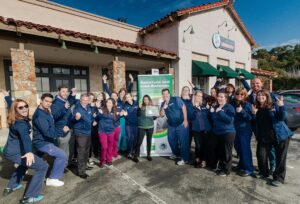 Our 24 hour pet hospital on the beautiful peninsula of Monterey, CA serves San Luis Obispo to Santa Cruz, along with Monterey Counties and beyond. 
Specialty Care: Our veterinary specialists work directly with your primary care vet to understand your pet's condition and develop the appropriate treatment plan. Visits to our specialists are usually by referral from your primary care vet and by appointment. Learn more about veterinary specialists.
About our BluePearl Pet Hospital – Monterey
Along with our emergency and ICU services, our six board-certified specialists offer internal medicine,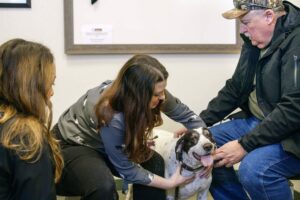 cardiology, oncology, and surgery services. Pet Specialists houses a complete in-hospital diagnostic suite, including a 16-slice Toshiba Aquilion CT unit, stat-lab, rigid and flexible endoscopy, ultrasound, digital radiography, cardiac telemetry, arthroscopy, laparoscopy, and electrosurgical equipment. Pet Specialists does not perform general animal care, such as wellness exams, dentistry, or vaccines. To learn more, visit our website.