Coronavirus Update:
Our hospital is still open, and we are taking extra precautions to continue providing remarkable care for your pets during these unprecedented times.
If you're in need of emergency or specialty care for your pet, please download and review these COVID-19 safety protocols prior to your visit.
---
Providing Emergency and Specialty Pet Care in New Braunfels, TX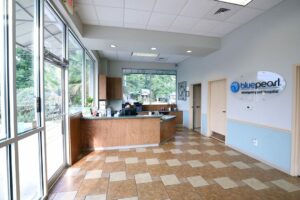 BluePearl Emergency Pet Center serves the communities of New Braunfels, Seguin, San Marcos and other nearby areas. The only emergency vet clinic in New Braunfels, we provide emergency care for your pets when your primary vet may be closed.
We also offer specialty care by appointment for pets in need of surgery.
Our regular hours are:
Weekdays, Monday-Thursday 6 pm –  8 am

Weekends, Friday 5 pm – Monday 8 am

Surgery, Monday-Thursday 8 am – 6 pm
If you have a pet emergency, please call ahead and let us know you're coming. No appointment is necessary. Learn more about your emergency visit.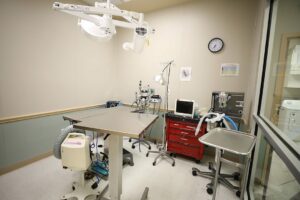 About BluePearl Pet Hospital in New Braunfels
At BluePearl in New Braunfels, our experienced team of veterinarians, technicians and support staff work closely together to provide the comprehensive and compassionate care your pet needs and deserves. 
We provide emergency and specialty services for pets, including:
CPR and defibrillation

Emergency surgery

Foreign body removal

Toxic substance ingestion

Treatment for

stomach bloat (GVD)

Treatment for snake and other animal bites

Urinary obstructions

Wound repair
To diagnose your pet, we use a range of advanced techniques, including ultrasound and other imaging, blood and urine analysis, echocardiograms and more. If your pet is in need of surgery, whether it's in an emergency situation or by appointment, your nearby BluePearl in New Braunfels is here to provide remarkable care for your pets.
Learn more about the surgical procedures offered at your BluePearl Pet Hospital in New Braunfels, .
Client Review
I appreciate the hard work and attention to detail this staff showed my puppy. He is my absolute world! They kept me included and well-informed every step of the day.
Read the full story of a puppy who had a radial fracture and received a warm reception at BluePearl Pet Hospital in New Braunfels here.