BluePearl Pet Hospital – serving New Braunfels nights and weekends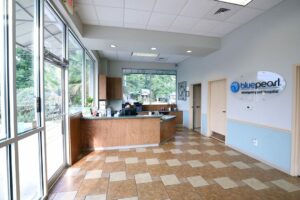 Our after-hours emergency animal hospital is located in New Braunfels, and also serves Seguin, San Marcos and other nearby areas.
Emergency medicine in New Braunfels, Texas
When you have a pet emergency, seconds count. We want you to know, your emergency pet hospital in New Braunfels is ready. Our experienced team of veterinarians, vet technicians and support staff work closely together to provide the comprehensive, compassionate care your pet needs and deserves. 
Our New Braunfels hospital is open after hours and weekends when your primary care veterinarian may be closed. We're also open on holidays.
Regular Hours
Weekdays, Monday-Thursday 6 pm –  8 am

Weekends, Friday 5 pm – Monday 8 am
Emergency: In an emergency, call ahead and let us know you're coming. No appointment is necessary. Learn more about your emergency visit.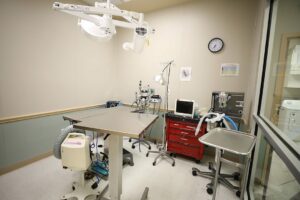 About our BluePearl Pet Hospital – New Braunfels
We are the only emergency veterinary clinic in New Braunfels. To diagnose your pet, we use a range of advanced techniques including ultrasound and other imaging methods, blood and urine analysis, electrocardiography and more. 
When your family vet practice is closed, our skilled veterinarians can provide emergency surgery, wound repair, CPR, defibrillation, blood transfusions or treatment for bloating, foreign bodies, obstructions, snake bites, animal bites, toxic substances or other urgent needs.
Team Approach with Stone Oak
Our team at BluePearl New Braunfels can also transfer or discuss patients with our residency-trained and board-certified specialists at Stone Oak, our larger BluePearl specialty and emergency pet hospital in San Antonio. When there's an emergency, our team-based approach makes a difference.