Emergency and Specialty Vet Services at BluePearl in New Braunfels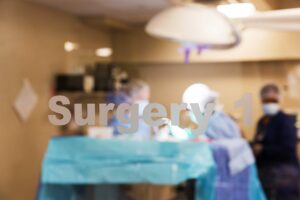 With over 90 locations across the nation, each BluePearl Pet Hospital is unique. Our New Braunfels location provides emergency care for your pets after hours and on holidays and weekends. We also provide specialty care by appointment for pets in need of surgery. If you have a pet emergency, please call ahead to let us know you're coming. No appointment is necessary for our emergency vet. Learn how to identify a pet emergency.
Emergency Pet Care in New Braunfels
When it comes to pet emergencies, seconds count. We want you to know your BluePearl Emergency Pet Center in New Braunfels is here to provide full-service care when your primary vet may be closed. By full-service, we mean we can triage, diagnose and treat any pet emergency using in-house diagnostics, such as X-ray, ultrasound and laboratory tests. We'll even perform emergency surgery. When your pet leaves our hospital, you'll have medications, specific at-home treatment protocols, follow-up recommendations with your primary care veterinarian and any nutritional recommendations for your pet's condition. 
Surgery for Pets in New Braunfels
When your pet is in need of surgery, there's no need to travel far and wide to find the best care possible – our skilled veterinary surgeons perform a range of surgical procedures for pets in New Braunfels, Seguin, San Marcos and other nearby communities.
Types of Surgical Procedures
From tibial plateau leveling osteotomy (TPLO surgery) to foreign body removal, we're ready to take on the surgical needs of your pet. Some of the conditions treated by the surgical specialists at our pet hospital in New Braunfels include:
More About Surgery for Knee Injuries in Pets
Both dogs and cats can suffer from knee injuries, but they are more commonly seen in dogs and usually involve the cranial cruciate ligament (CCL) and the kneecap. At BluePearl Pet Hospital in New Braunfels, our surgeons are ready to help get your pet back on his feet. 
TPLO Surgery for CCL Tears
A torn CCL (known as the ACL in humans) is the most common orthopedic injury in dogs and can cause a great deal of pain and difficulty walking. At BluePearl in New Braunfels, our surgeons use different techniques to treat torn ligaments in the knee, including TPLO surgery. Learn more in this BluePearl article.
MPL Surgery for Dislocated Kneecap
Another common knee injury that requires surgical treatment involves the kneecap and is known as medial patellar luxation (MPL). This condition occurs when the kneecap slides out of its normal position in what's called the patellar groove, and may be caused by a physical defect present at birth or trauma to the knee. During MPL surgery, our veterinary surgeons may perform several different small procedures to reposition the kneecap.
These techniques may include:
Deepening the patellar groove

Releasing any muscles placing excessive strain on the kneecap

Tightening ligaments and other soft tissue to hold the kneecap in place

Adjusting the attachment of the tendon that extends from the thigh muscle to the kneecap
Learn more about knee injuries in pets in this BluePearl article.
Compassionate Treatment
Our team respects the close bond between pet owners and their pets, and treats each with dignity, compassion and kindness. At BluePearl Pet Hospital in New Braunfels, we put the passion in compassionate care.
Learn more about surgery for pets and other veterinary specialties offered at BluePearl pet hospitals.