Veterinary neurology & neurosurgery services in Orange Park, FL.
BluePearl Pet Neurology delivers expert care for pets in need of specialized care for complex neurological conditions.
Our highly trained neurology clinicians treat conditions of the brain, spinal cord and nervous system with care and compassion aligned with knowledge and expertise. Common conditions we diagnose, manage and/or treat include:
Brain tumors
Cancers affecting the nervous system
Epilepsy and seizures
Herniated disks
Meningitis
Metabolic brain disorders
Spinal and head injuries
Vestibular disease
We combine our extensive knowledge and training with advanced tools to provide comprehensive care for your pet's specific condition. Our facility is equipped with sophisticated diagnostic and treatment technology specifically designed for managing neurological conditions in pets. Learn more about some of our special veterinary neurology services: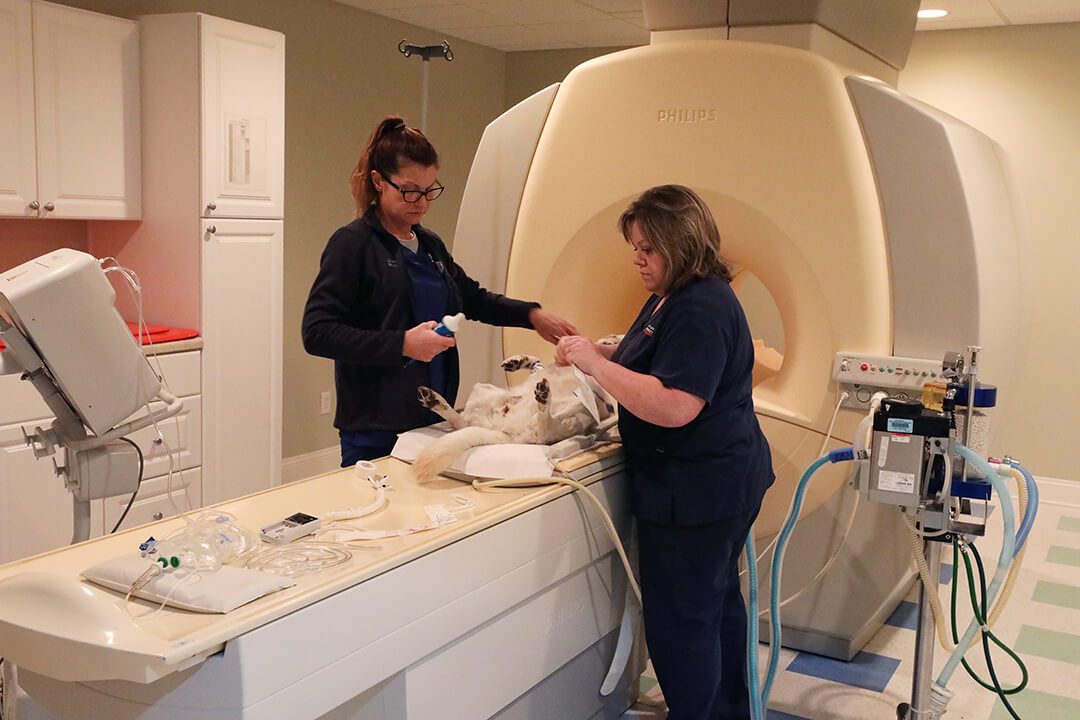 CT Guided Biopsies
CT Imaging provides a detailed view of the brain and spine. When possible, we use CT as our guide in obtaining biopsies of suspected cancerous tissue in the vertebrae. CT-guided biopsies can result in a diagnosis without the need for a more invasive surgery – resulting in faster recovery, and less pain.

Spinal Fluid Analysis
Spinal Fluid Analysis is often a critical part of a patient's diagnosis process that involves MRI and/or CT. It can provide a clear image of neurological complications and determine the best treatment options for your pet's specific medical condition.

Neurosurgery
Neurosurgery is performed to treat certain neurological conditions, minimize pain and promote quality of life. Led by a board-certified veterinary neurologist, our team has advanced training in expertise in all areas of neurosurgery.