Our services.
We focus exclusively on emergency treatment and advanced specialty veterinary care. (For annual vaccines and wellness care, please see your primary care veterinarian.)
Types of specialties & services.
Each BluePearl pet hospital is unique. Our Orange Park location offers these specialties and services provided by skilled, compassionate and dedicated professionals.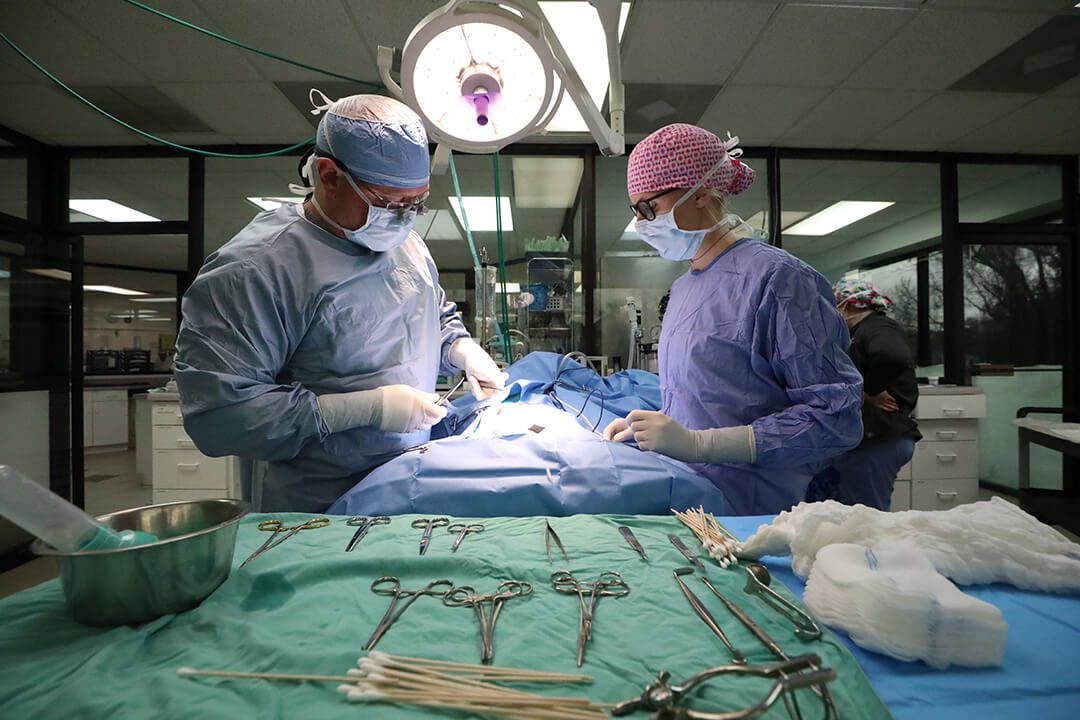 Diagnostic Imaging
Our radiology service performs many non-invasive and minimally invasive diagnostic procedures. These services give our clinicians unique, non-invasive opportunities for evaluating various diseases.

Surgery
When your pet needs surgery, our veterinary surgery team is ready to provide the best possible care. Our hospital is equipped with advanced tools, technology and monitoring capabilities to provide sophisticated medical care and compassionate service during your pet's time of need.
Surgery may be the best option for pets with:
Cancer
Chronic diseases like ear or respiratory tract infections
Congenital conditions like dysplasia or heart defects
Hernias
Trauma or injuries, including fractures, ligament and tendon injuries

Compassionate Treatment
Our team respects the close bond between pets and their owners and treats each patient with dignity, compassion and kindness.