Our Services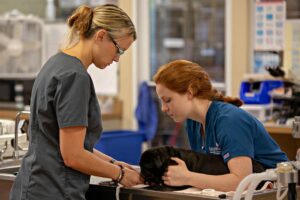 At Veterinary Specialty & Emergency Center in Philadelphia, we practice collaborative medicine and provide specialty care for pets with complex illnesses and injuries. Our veterinary specialists partner with your pet's primary veterinarian to offer comprehensive care and thorough communication. 
Types of Specialties & Services
The specialists at our Philadelphia pet hospital share a mission of enhancing the human-animal bond through remarkable medical care. We proudly offer the following veterinary specialties and services: 
Compassionate Treatment
Our team respects the close bond between pet owners and their pets, and we value professional excellence, teamwork, integrity and compassion. From initial diagnosis to treatment and follow-up, we keep you informed through every step of the process and remain available to answer any questions you may have.