Our Services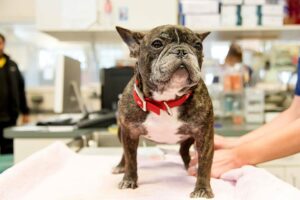 We are a full-service emergency pet hospital, serving pets and their owners 24/7, 365 days a year. We focus exclusively on emergency treatment and advanced internal medicine specialty veterinary care. (For annual vaccines and wellness care, please see your primary care veterinarian.) In an emergency, call ahead to your BluePearl vet hospital in Scottsdale and let us know you're coming. No appointment is necessary for our emergency vet.
Learn how to identify a pet emergency.
Compassionate treatment
Our team respects the close bond between pet owners and their "fur babies" and treats each with dignity, compassion and kindness.