Our specialty veterinary services.
In addition to emergency medicine, our hospital offers the following specialties and services to pets in the Berks County, Shillington area.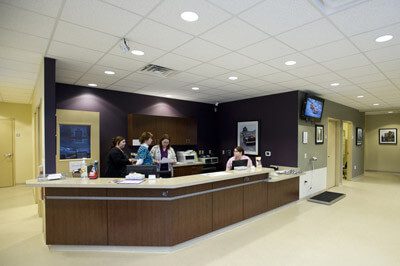 Surgery
When your pet needs surgery, our veterinary surgery team is ready to provide the best possible care. Our hospital is equipped with advanced tools, technology and monitoring capabilities to provide sophisticated medical care and compassionate service during your pet's time of need.
Surgery may be the best option for pets with:
Cancer
Chronic diseases like ear or respiratory tract infections
Congenital conditions like dysplasia or heart defects
Hernias
Trauma or injuries, including fractures, ligament and tendon injuries