Specialty Vet Medicine in Levittown, PA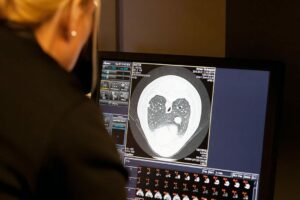 At Veterinary Specialty & Emergency Center in Levittown, it's our mission to enhance the human-animal bond by providing our community of referring veterinarians and pet owners with exceptional specialty and emergency care.
As a Certified Level 1 emergency & critical care facility and national trauma center, we serve pet families in the greater Philadelphia area by offering personalized 24-hour emergency medicine, and specialty care in a broad range of medical disciplines.
Our Approach
The expert veterinarians at our 24 hour pet hospital in Levittown take a collaborative approach to specialty medicine, and we work closely with your pet's primary veterinarian to provide comprehensive care.
Through every step of your pet's care, we thoroughly inform you of all your options to best support your pet's quality of life, while answering any questions you may have. We also communicate closely with your pet's primary veterinarian for ongoing, comprehensive care.
We pride ourselves on having a caring, highly skilled team of clinicians, technicians and administrative staff members. Our values include professional excellence, teamwork, integrity and compassion, and we share a common goal of providing exceptional veterinary care for your pets.
Our Facility
VSEC Levittown's multi-specialty veterinary hospital features advanced technology and equipment to diagnose and treat a wide array of conditions in pets. Our state-of-the-art facility features:
On-site MRI and CT scanners – to provide the highest level of diagnostic imaging
Dedicated ICU – an intensive care unit for critically ill and injured pets with 24-hour monitoring
In-house laboratory – for timely diagnostics information and continued monitoring
Radioiodine treatment room – to treat cats with hyperthyroidism
Separate canine and feline wards – with monitoring from doctors and technicians
Linear accelerator – providing radiation therapy for cancer patients