An Early Morning ER Visit
This morning at 4am, I had to take my older girl to BluePearl Pet Hospital in Spring, TX with a bloated stomach. I was so nervous and stressed but was greeted by an amazing nurse, Pablo, who took my girl in and helped me calm down as I explained all her symptoms.
Providing Answers with Kindness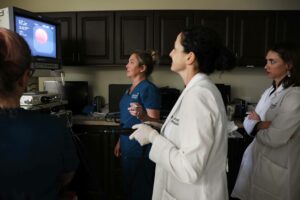 After a few minutes, Dr. Kathryn Salcetti called to inform me of what could be done for my girl. She explained the diagnosis in a sweet voice full of understanding for my concern.  I really appreciate all the kindness shown in my time of need and at such early hours of the day. I want to thank the team at BluePearl Spring for their compassion.