Here for you and your pet – when you need it.
As a pet owner, you know that sickness or injuries can happen anytime, not just during business hours. A bleeding toenail before breakfast, constant itching at bedtime or limping on a Sunday – our pet's injuries or illnesses don't always happen when your family vet is available.
That's why our hospitals with urgent care services provide treatment when your pet needs it. Veterinary urgent care meets the needs of sick or injured pets who aren't in life-critical situations but still need prompt medical attention from a veterinarian.
BluePearl urgent care supplements your pet's care when your family veterinarian is unavailable, such as in the evenings or on weekends. Walk-ins are welcome and we offer same-day services outside of standard business hours to help your pet feel better as soon as possible.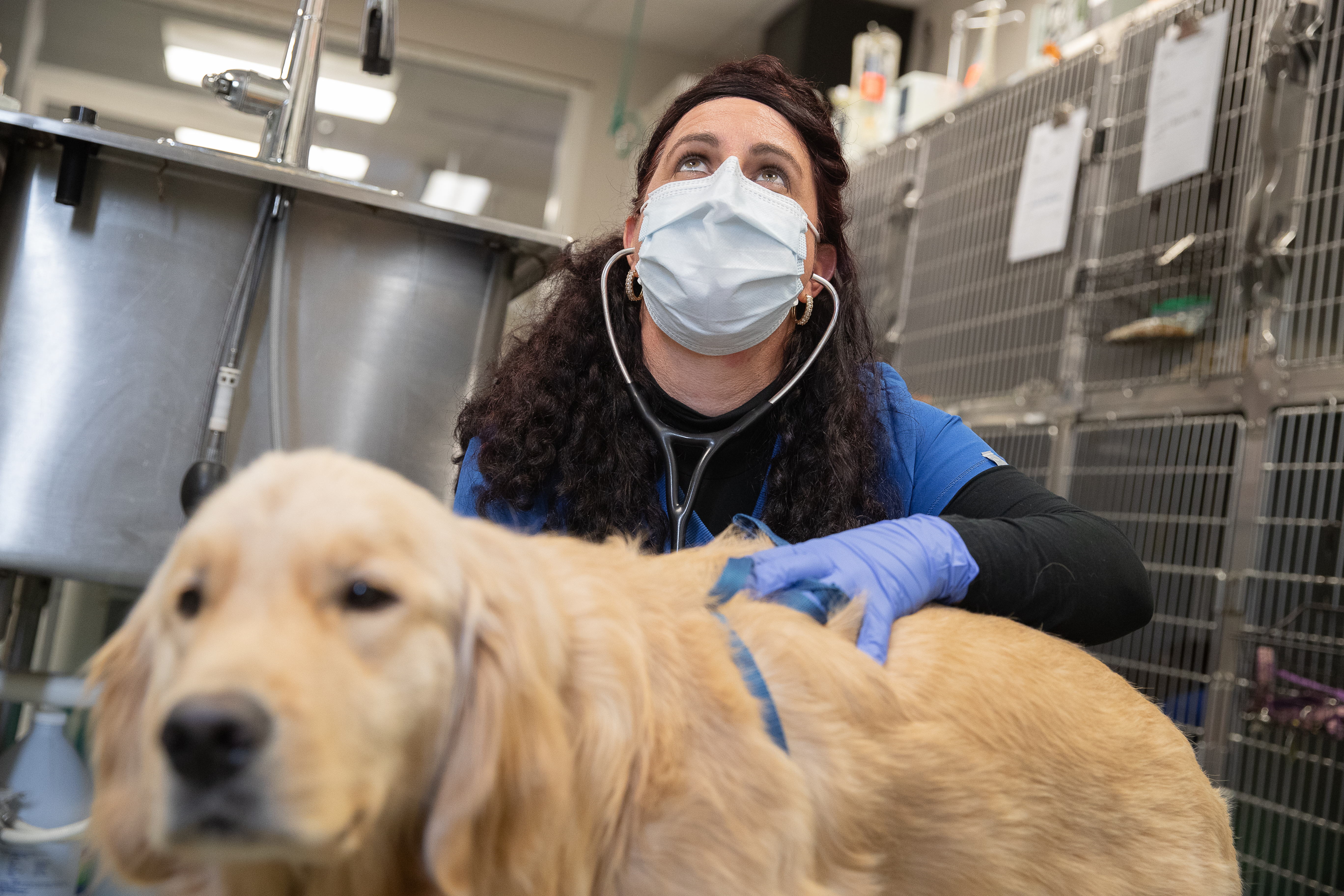 Should I take my pet to urgent care or the emergency room?
Similar to walk-in clinics in human medicine, veterinary urgent care is designed to treat acute, non-life-threatening conditions. The emergency hospital is the place to go if your pet needs immediate, life-saving treatment.
If you're not sure where to take your pet, give your nearest BluePearl pet hospital a call – we're here to help and support you during your pet's time of need.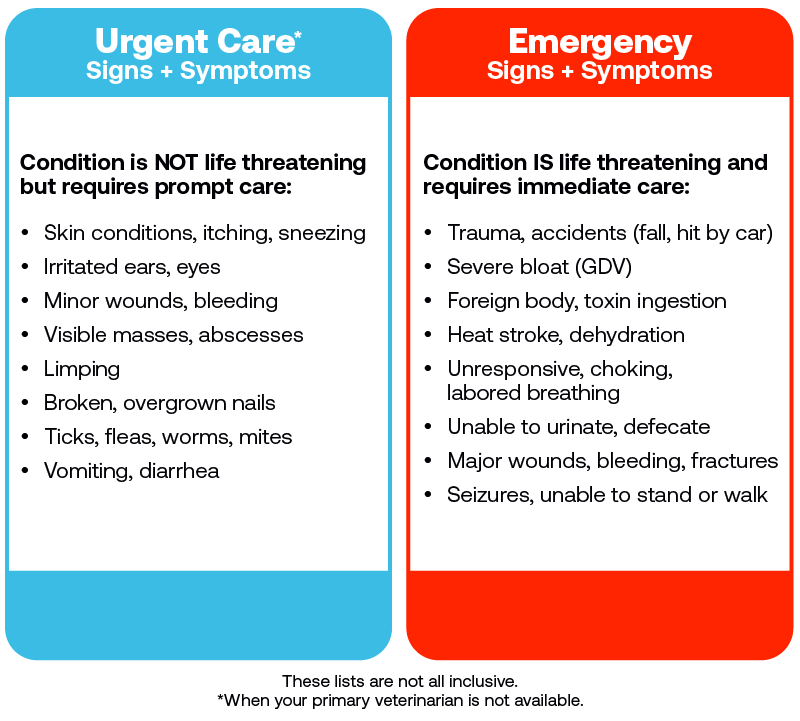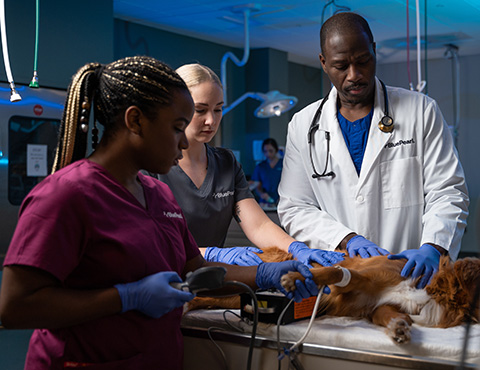 Facing a pet emergency?
If your pet needs immediate, life-saving care, call your nearest ER hospital for help.
Not sure if it's an emergency? Give us a call and we'll talk you through your pet's situation. You can also learn more about how to recognize a pet emergency.
Not all services are available in all BluePearl hospitals. Contact your local BluePearl for services available at that location.