Nutritionists for pets.
Your pet's daily diet plays a huge role in preventing disease and extending quality and quantity of life. A veterinary nutritionist can help you understand your pet's optimal diet and pave a path for lifelong health with complete and balanced nutrition.
What is a Veterinary Nutritionist?
A veterinary nutritionist is a board-certified specialist with extensive training and expertise in all areas of nutrition – including pet food, nutrient biochemistry and metabolism. A veterinary nutritionist works in collaboration with you, your pet's primary veterinarian and other veterinary professionals to optimize your pet's wellness through calculated, tailored diet plans.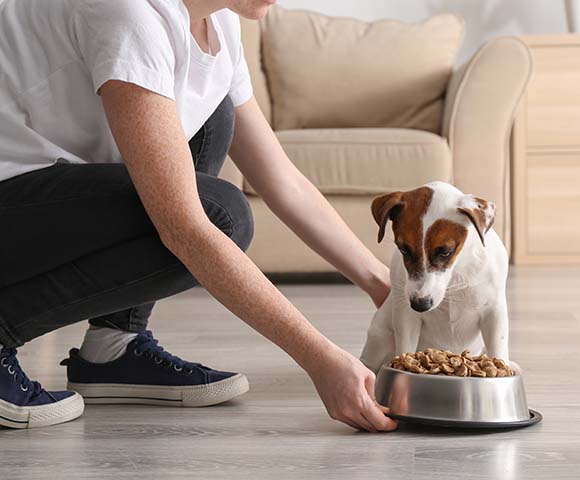 What to expect at your initial visit.
During the initial consultation with your pet's veterinary nutritionist, you should expect a detailed conversation with the goal of determining ideal diet recommendations and identifying nutritional deficiencies and opportunities. You may be asked to provide:
Bloodwork results and diagnostic images, if applicable
Your pet's medical history from your primary veterinarian's office
A questionnaire about your pet's diet and quality of life
You'll have the opportunity to ask questions and learn about the nutrition care process, which often involves precise nutrient calculations and diet recommendations as next steps.
Common nutrition services.
Your pet's veterinary nutritionist works collaboratively with you and other veterinarians involved in your pet's care to achieve the best medical outcome.
Common veterinary nutrition services include:
Treatment of chronic conditions
Weight loss and management
Assisted feeding and feeding tube support
Medication bioavailability recommendations
Maintenance of healthy diet
Your pet's special diet plan may include commercial, prescription and/or homemade diet recommendations.
Nutrition and the human-animal bond.
Optimal nutrition is an essential component of your pet's best quality of life. Your pet's veterinary nutritionist understands the unique relationship you share with your pet and takes the time to understand your daily life and the activities you love to do together.
You are an important part of the process in creating a tailored diet plan for your pet that is best for you and your pet's lifestyle and preferences.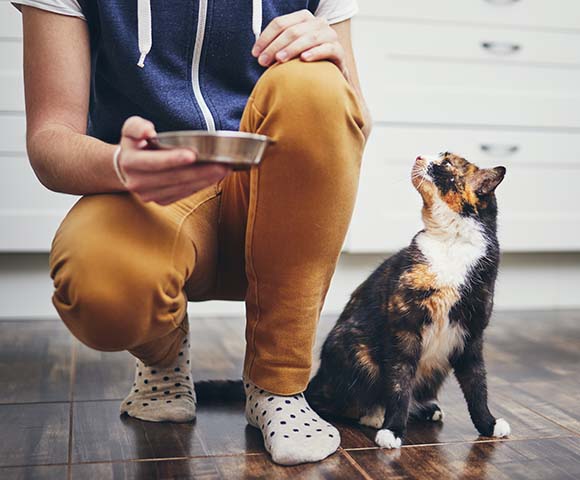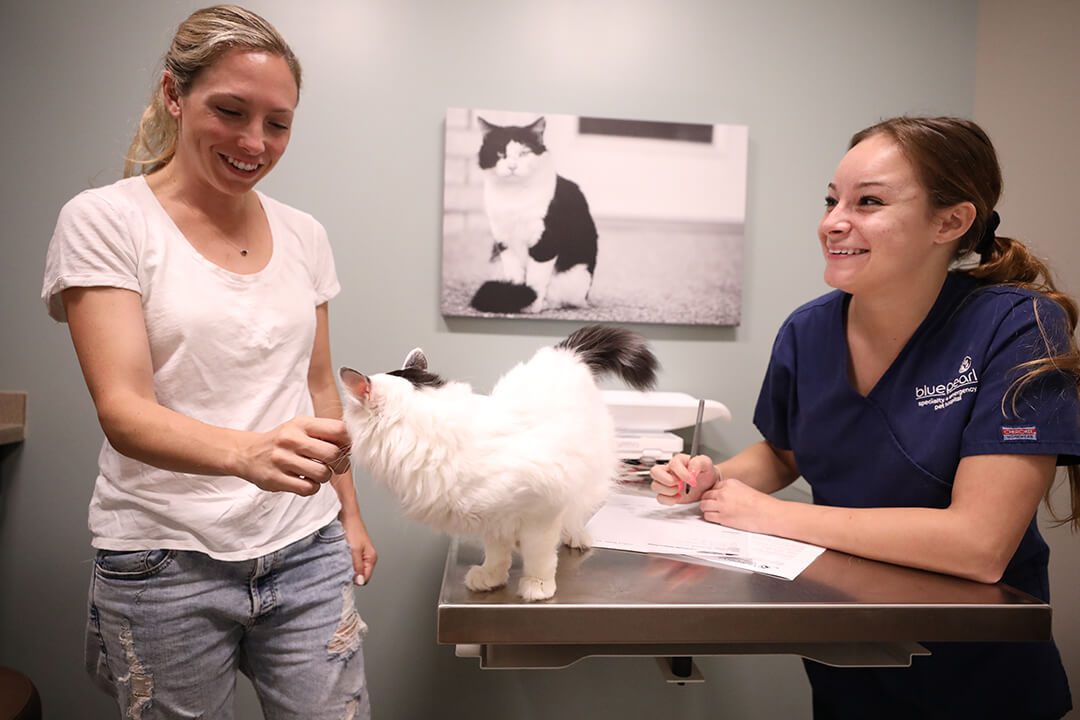 Find your nearest nutritionist.
We have over 100 specialty and emergency pet hospitals throughout the country.
Not all services are available in all BluePearl hospitals. Contact your local BluePearl for services available at that location.