New Decade, Same Commitment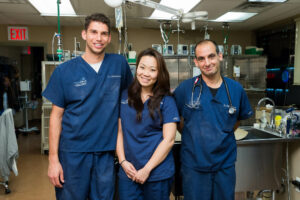 The new year brought in a new decade, and what an exciting time for the ever-growing veterinary industry! For BluePearl, the last decade brought us to just under 90 specialty and emergency hospitals, an unimaginable number just a few years ago. We're excited about our growth because it allows us to better serve your team, your clients and their pets.
BluePearl hospitals are here to partner with you, our primary care community. Here are some of the ways we do that:
Vet Relations Representative (VRR)
To support you better, a member of our veterinary relations team has been given the responsibility to serve as a liaison between our hospitals and your primary care practice. That VRR can inform your staff about continuing education opportunities, schedule peer-to-peer visits and offer other materials that will assist you in treating your clients.
BluePearl Portal
BluePearl offers a online portal for you to quickly and easily access information about your patients. An app version of the portal is also available for download for both Apple and Android to provide you convenient access to your patients' records and status even when you're out and about.
Online Referrals
The online referral page on our website makes it easy for you to refer a patient to one of our specialists.
Surveys
Annually, we ask our referring veterinarians to complete a survey to help us better serve your needs and those of your clients and patients. Reviewing your candid feedback is a vital part of our relationship with you.
Hospital Teams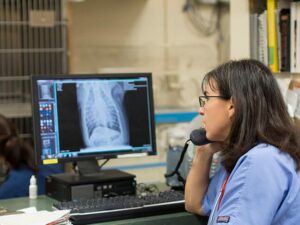 Nothing replaces the one-on-one interaction between your team and our hospitals. Our doctors, technicians and managers are just a phone call away, and I encourage you to reach out to them whenever you have a question, concern, consultation or referral. They are there for you.
Thank you for trusting BluePearl with your clients and patients. We truly appreciate the part you play in our mission of enriching lives through remarkable care for pets.