Our Services
We focus exclusively on emergency treatment and advanced specialty veterinary care. (For annual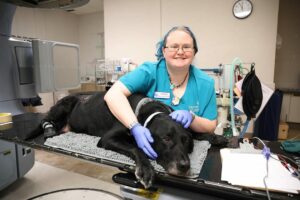 vaccines and wellness care, please see your primary care veterinarian.)
Types of Specialties & Services
Each BluePearl pet hospital is unique. Our Sandy Springs location offers these specialties and services provided by skilled, compassionate and dedicated professionals.
*Available surgical procedures vary by hospital. Please contact your local BluePearl Pet Hospital to inquire about the types of surgical procedures available.
Compassionate Treatment
Our team respects the close bond between pets and their owners and treats each patient with dignity, compassion and kindness.