Associates across BluePearl share their stories, and offer tips on navigating careers in the veterinary field
Since 1987, Women's History Month has been observed annually in March by organizations, universities, and individuals as a time to celebrate women's contributions to history, culture, and society. In honor of this month, BluePearl is highlighting women within the organization who are not only relatable but also innovative pioneers, leading with grit, integrity, and courage within their respective fields. Through showcasing their stories and suggestions, BluePearl hopes to bring light to broad issues affecting professional women today as well we encourage others to share their stories so we can begin to build a more equitable world. 
Here are a few powerful women affecting change and positively impacting those around them.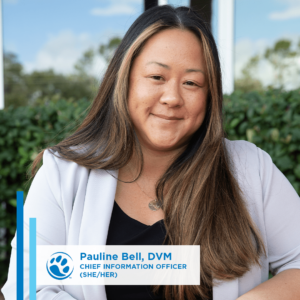 "During my time in technology, I am often one of few women. The situations I've faced motivate me to stand my ground and remember the value and perspective that I bring to the table. Stereotyping that I've encountered often arises subtly and externally. It shows up as technical questions directed at male members of the team even when I am the one who is leading the initiative or being glossed over during conversations. The far more dangerous stereotyping shows up internally can be very loud in our own heads– it's the ones that get internalized when girls are young. It could sound like 'don't mess up your pretty dress' or 'are you sure you really want to work on cars?' It's a problem when those questions turn into internal voices that show up as self-doubt.  
Experiencing these situations makes me determined to remind the people around me that they are valued for who they are and the contributions they bring to the work we do. Whatever you do, make sure to be brave. We have an obligation to ourselves, our families, and our society's future to be true to who we are and contribute to this world in the way we find meaningful. I am where I am because countless people have helped to forge the way. That helped me find my courage to do the same for generations to come. We can continue to forge new paths; be brave. "
---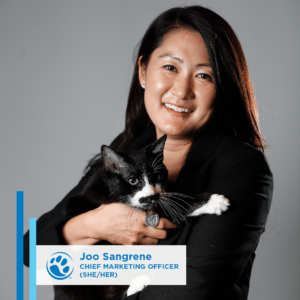 "I've been stereotyped as a model minority that's supposedly good at math and inappropriately sexualized in the workplace. The most common stereotype I encountered was being put down or having my career development negatively impacted due to not fitting the stereotype that a woman should be nice, demure, and unsure vs. determined, assertive or confident. Each of these instances have shaped who I am today – how to navigate a career within gray lines to still progress, but not alienate those who still have bias. When navigating these situations be sure to be authentic and take time to process anything you don't feel comfortable with – understand why, and then figure out how to you will handle it moving forward. Be aware of the bias within yourself and in others – in some cases, unconscious bias. Take time to actively listen and encourage those who may feel uncomfortable having a voice if they are in any way a minority. Lastly, create a space of trust with those you work with and those who may ultimately work for you."
---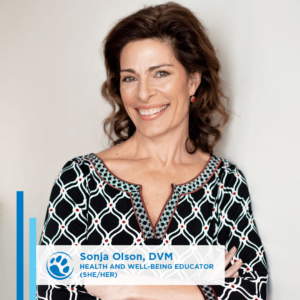 "Finding my confidence and informed voice in professional conversations with male veterinary colleagues and leaders took time and effort on my part. In any space where I find that someone may be assuming that they know me or my motivations because of my gender, I have leaned into my smart, capable, worthy self and compassionately but clearly speak up for myself. I also am a fierce advocate for any woman I see 'playing small' rather than shining forth as the amazing person that she is and can be. We should all be encouraged from a young age to follow our passions, our intellectual curiosity, and our desire to make a positive difference in the world. If that calling is in STEM, every opportunity that is afforded to male applicants/researchers/educators/leaders should be extended to women of all ages. We each have unique contributions that can be part of the next big breakthroughs in these realms. Be sure to also find your mentors, your coaches, your community of support. This has supported my journey in determining who I am today and how I want to show up in the world. Vicarious resilience is real. Find your courage through others, see yourself through their eyes, and work on believing it for yourself. "
---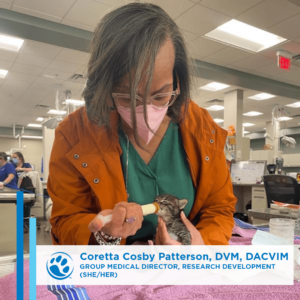 "As a Black woman, I have faced overt and covert racism throughout my college and veterinary school years. I have had my intellect questioned or my race questioned because of my large vocabulary or diction. At times, these have served to motivate me but there have also been times when the person was so ignorant that they were not worth any energy at all on my part. No matter what, remember that you can do it. Study hard, believe in yourself, find a mentor or two, and do what you need to do to achieve your goals and dreams. Do not accept no, find a way around or over the obstacles that you face, and don't be afraid to put yourself out there. Volunteer to do something that makes you uncomfortable because that will force you to grow. If you hate public speaking, join toastmasters so you have to give speeches. Be creative – just because no one has done something before, does not mean it is not possible. Also, be an ally to others. One great way to be an ally is to listen, and when needed, reflect to check on your understanding. The best allies do their own work, read, listen to podcasts, google. And try not to rely solely on your assumptions alone. Have an open mind and be willing to listen and learn from others. Understanding and acknowledging one's privilege is also important. I wonder if a person can really grow in this space of understanding/ equity if they do not first understand themselves fully…"
---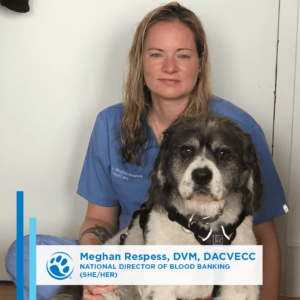 "My experience with stereotyping has mostly been related to not being as successful as a man in the ability of effectively lead a service or hospital. I was not the first woman to have felt that way within that same environment. Stay confident in yourself. If you do the work, are passionate about what you do, and strive to succeed, you can. Don't be afraid to be vulnerable and humble. No one can make you feel small or less than if you believe in yourself. There is a time and place for 'fake it till you make it' and others where humility is key to success. Know your worth. You got where you are because you are capable and good enough; and as long as you believe that you can go further because you are capable and good enough. Seek out advice and support from those that came before you. Most women are eager to provide support to other women. All you have to do is ask. "
---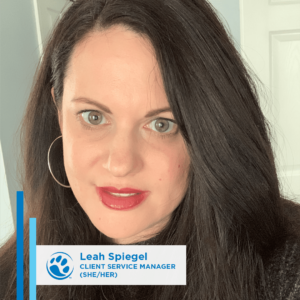 "While working in human medicine, I experienced gender stereotypes by many of the male drug representatives. They would use derogatory language like 'sweetie' and 'honey' when addressing me. It motivated me to learn how to speak up for myself. Instead of ignoring it and moving on, I learned to directly address the issue with confidence. Make sure you look for a mentor in your field to help you navigate your career. It is so important to have a support system and a role model to navigate the complexities of any field. Also, learn how to be confident and don't apologize for your opinions. It is OK to be outspoken and opinionated. Listen to the experiences and struggles women have on a day-to-day basis and learn what role they can play to help gender bias. One thing we each can do to contribute today to make a better tomorrow would be to be a mentor to women starting their career. Providing knowledge, guidance, and experience to help women build successful careers is key to change."
---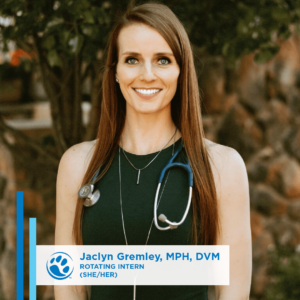 Jaclyn Gremley, DVM, MPH – Rotating Intern – BluePearl in Sandy Springs, GA (she/her) 
"Until women are represented equally across all fields, it's natural to feel pangs of anxiety or imposter syndrome as we settle into our careers, especially those of stereotype-driven expectations. Get comfortable with being uncomfortable, take calculated risks, and always remember that regret will haunt you more than failure ever will. Also, try to never overthink yourself into self-rejection. It's so easy for us to automate the negatives towards situations that push us out of our comfort zone. Get outside your head, connect with female mentors, change how you process negative emotions, and never apologize for taking up too much space. If you are constantly apologizing for expressing your feelings, setting boundaries, and sharing your opinions, you are showing others that you're not worthy of taking up space. Own it."
In addition to sharing these stories amid Women's History Month, BluePearl celebrated International Women's Day (IWD) on March 8. Across the world, thought leaders, influencers, and career professionals shared their thoughts and ideas around the IWD 2022 #BreakTheBias theme. In a recent article, BluePearl's Chief Marketing Officer, Joo Sangrene, talked about how she's experienced stereotyping in her career and how she thinks we can #BreaktheBias together. 
Although Women's History Month ends March 31, BluePearl will continue to pay tribute to the ceaseless work of its Associates and recognize the thousands of ways women of all ethnicities and cultures are paving the way for generations to come.