We're moving! In June 2023, our hospital is relocating to 3470 Galleria Circle, Hoover, AL 35244. We'll be delivering the same exceptional care in a newer, bigger space to better accommodate you and your pet's needs.
Veterinary ophthalmology services in Birmingham, AL.
Established in 1993 and serving the greater Birmingham area, Veterinary Eye Care is a referral ophthalmology practice that specializes in the diagnosis and treatment of eye diseases in animals of all species. Advances in veterinary medicine have allowed the growth of specialized medicine – including ophthalmology – that utilizes treatments and techniques formerly reserved only for people.
Board-certified ophthalmologist Dr. Susan Nelms is available by veterinary referral Monday, through Thursday 8:30 am to 4:30 pm. Upon arrival, park by the building toward the back. Our hospital sign is visible at the entrance.
Ophthalmology for pets in Birmingham, Alabama.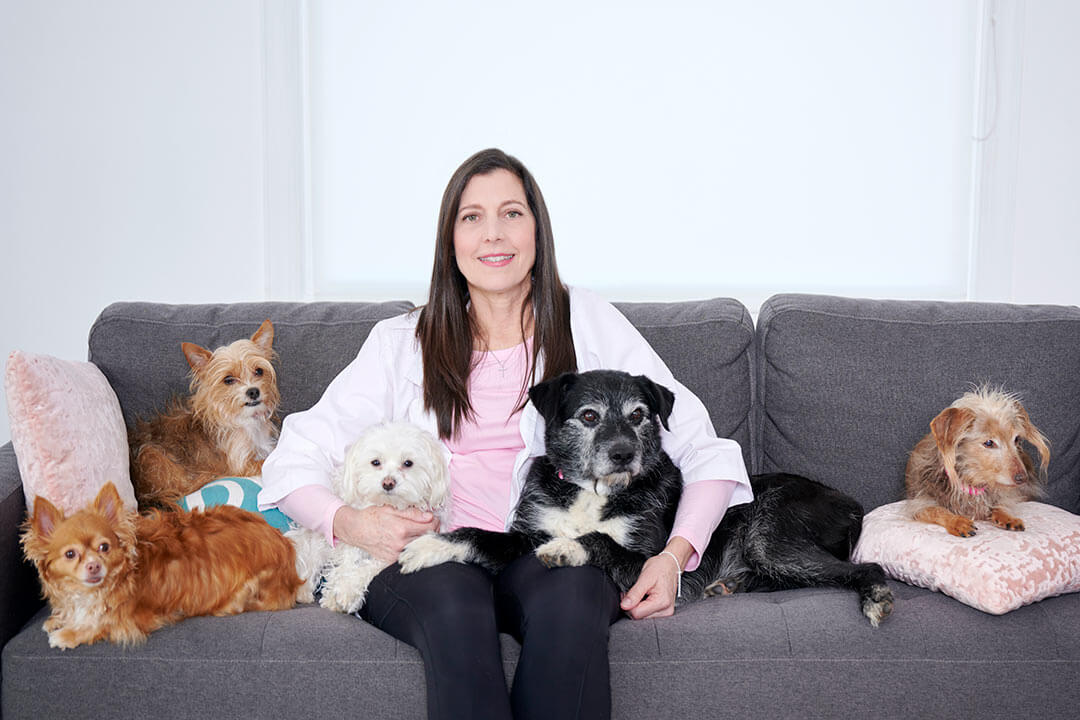 Veterinary Eye Care focuses exclusively on the diagnosis and treatment of diseases involving the eyes, and Dr. Nelms works in partnership with primary care veterinarians to treat a variety of eye conditions that cause vision problems or pain. The hospital, located in Bessemer, serves patients in the greater Birmingham area.
Dr. Nelms diagnoses and treats eye disease, including but not limited to: corneal ulcers, dry eye, glaucoma, cataracts and eye injuries. She and her team focus on retaining and restoring your pet's best quality vision, while minimizing pain and discomfort. Much like a human eye doctor's office, Veterinary Eye Care is equipped with advanced tools designed specifically to examine pets' eyes.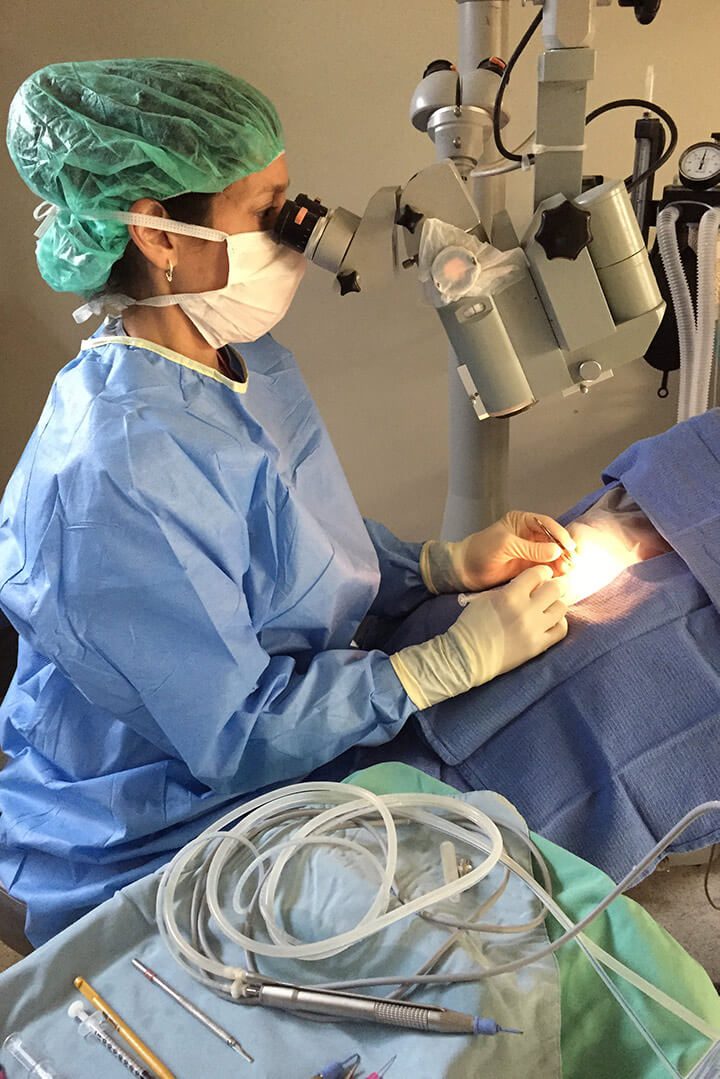 Our
veterinarians.
Caring for your pets is our passion. Meet our team of veterinary specialists here to help you and your pet.
When does your pet need a veterinary ophthalmologist?
Your family veterinarian is the best person to decide if your pet needs to be examined further by a specialist. Your vet will make a referral if they identify conditions that may benefit from specialized diagnosis and treatment.
To learn more about ophthalmology for pets in the Birmingham area, visit our Specialties & Services page.
Pet owners
At Veterinary Eye Care, providing our customers with remarkable service is a top priority. We're committed to making your veterinary visit as smooth as possible.
Have questions prior to your visit? We're happy to help. Contact our hospital team at 205.428.5256 or [email protected].