Veterinary services at BluePearl Birmingham.
We focus exclusively on advanced specialty veterinary care. (For annual vaccines and wellness care, please see your primary care veterinarian.)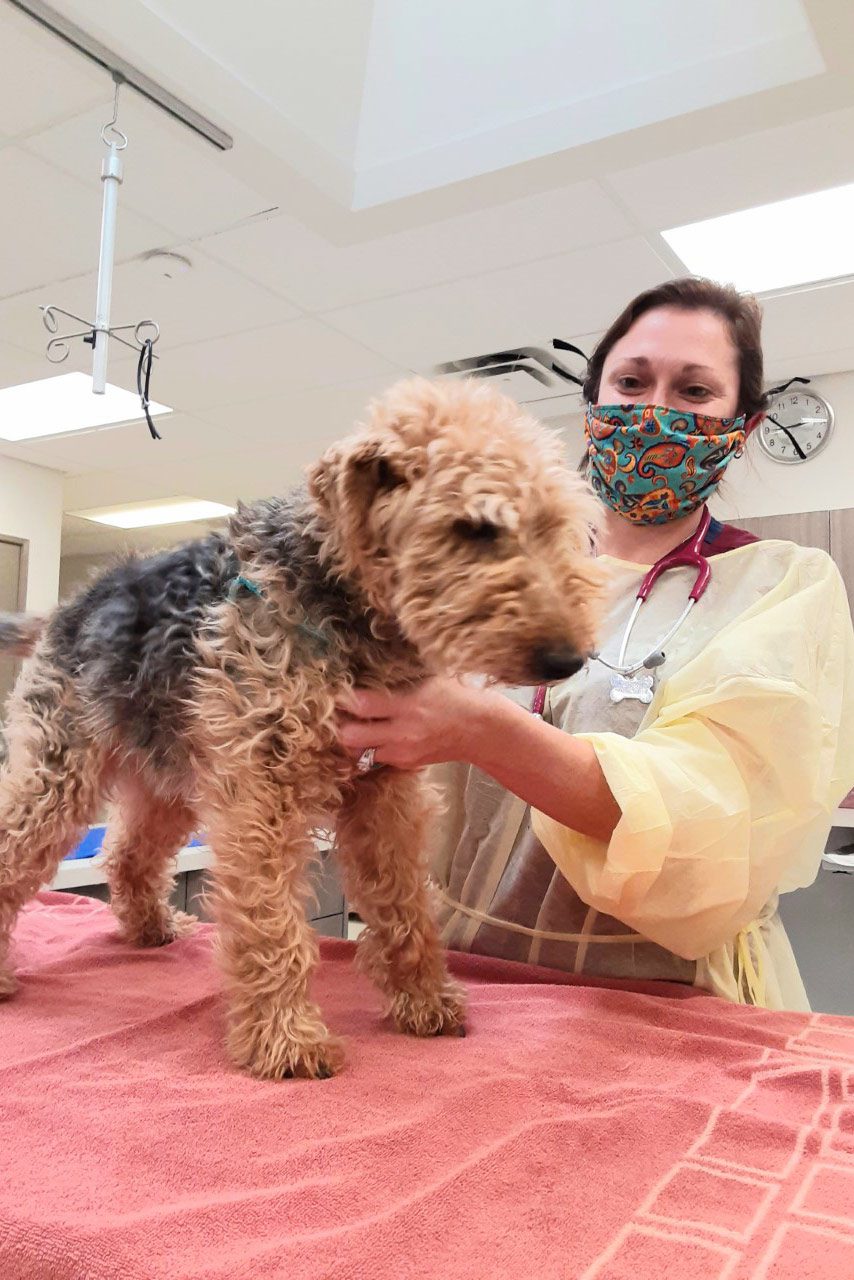 Internal Medicine
Internal medicine delivers advanced care for pets with unique medical needs. Our internal medicine service takes the time to understand your pet's specific condition and discuss every possible treatment option with you during a detailed consultation. And we'll keep you – and your family veterinarian – informed every step of the way.
Made up of puzzle solvers, our internal medicine team can diagnose and treat severe, chronic illnesses or symptoms that appear suddenly. Using tools like diagnostics, we can find out what's wrong and help patients feel better.
We treat many conditions that involve the internal organs, including:
Diabetes
Blood disorders
Infections
Cancer
Digestive tract issues
Hormone/endocrine or immune disorders
Diseases of the kidney, liver, gallbladder, lungs and urinary or reproductive tract
Our available services and procedures include:
Ultrasound
Biopsies
Echocardiograms
Endoscopy
Endocrinology (hormone disorders)
By using medical technology like ultrasound and endoscopy, doctors can look inside the body and even see inside organs like the intestine, allowing them to diagnose and treat diseases. Endoscopy can also be used to take biopsies – a process that previously required surgery.

Ophthalmology
Our ophthalmology team's goal is to retain and restore your pet's best quality vision while minimizing their pain and discomfort. We achieve this using advanced tools designed specifically to examine pets' eyes.
Eye diseases we diagnose and treat include:
Corneal ulcers
Dry eye
Glaucoma
Cataracts
Eye injuries
Our hospital works in partnership with primary care veterinarians to treat a variety of eye conditions that cause vision problems or pain. We keep your family vet informed of your pet's treatment plan every step of the way.

Compassionate Treatment
Our team respects the close bond between pets and their owners. We treat each patient with dignity, compassion and kindness.