Specialty pet care and veterinary services in Birmingham, AL.
Serving the greater Birmingham area, Birmingham Veterinary and Internal Medicine provides specialty care for pets.
Board-certified specialist Dr. Clinton D. Lothrop Jr. is available by veterinary referral Monday, Tuesday and Thursday 10:00 am to 6:00 pm and Friday 10:00 am to 5:00 pm.
Internal Medicine in Birmingham, Alabama.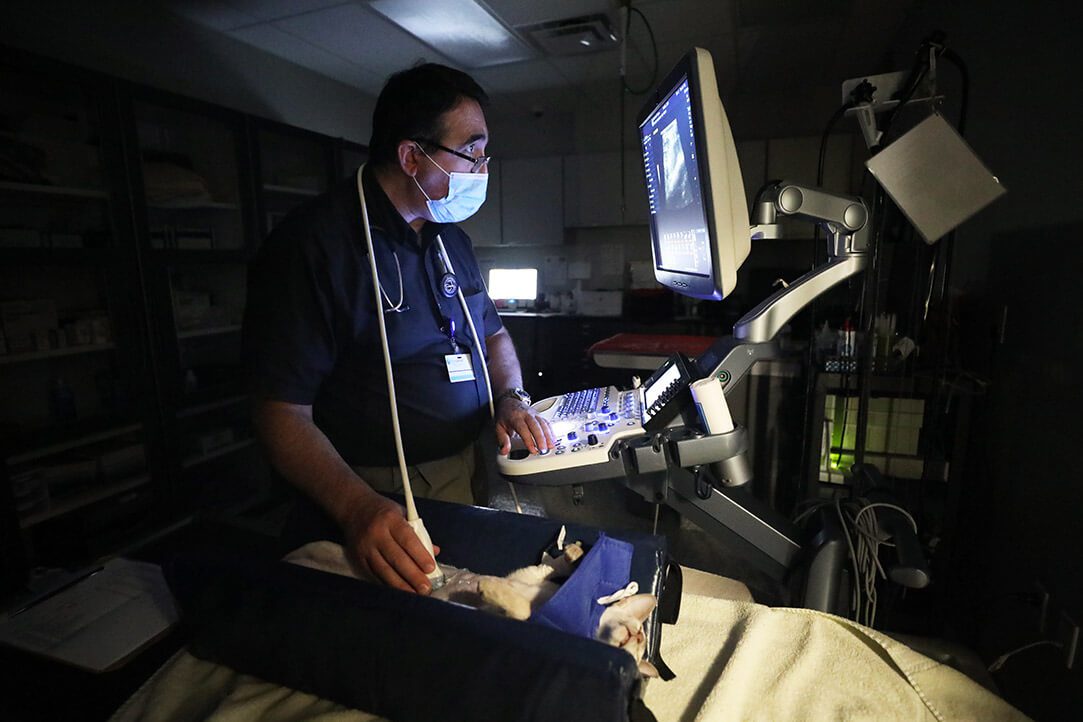 Our experienced team of veterinarians, vet technicians and support staff work closely together to provide the comprehensive, compassionate care your pet needs and deserves.
Birmingham Veterinary and Internal Medicine offers advanced care for pets with unique medical needs. Dr. Lothrop works in partnership with primary care veterinarians to diagnose and treat complex illnesses and injuries.
Dr. Lothrop takes the time to understand your pet's specific condition and discuss every possible treatment option with you during a detailed consultation. And he'll keep you – and your veterinarian – informed every step of the way.
Specialties offered:
Internal Medicine — Like most internal medicine specialists, Dr. Lothrop is a puzzle-solver. He can diagnose and treat severe, chronic illnesses or symptoms that appear suddenly. Veterinarians trust Dr. Lothrop to find out what's wrong and help patients feel better.
To learn more about our veterinary internal medicine in Birmingham, visit our specialty page.
Our
veterinarians.
Caring for your pets is our passion. Meet our team of veterinary specialists here to help you and your pet.
About Birmingham Veterinary and Internal Medicine.
For many years, Dr. Lothrop and his team have helped thousands of pets and pet owners in the greater Birmingham area.
Pet owners
At Birmingham Veterinary and Internal Medicine, providing our customers with remarkable service is a top priority. We're committed to making your veterinary visit as smooth as possible.
Have questions prior to your visit? We're happy to help. Contact our hospital team at 205.967.6422 or [email protected].