Our services.
With years of experience in the field, Dr. Lothrop is an expert in veterinary internal medicine and has relationships with many referring veterinarians in the Birmingham area. Birmingham Veterinary and Internal Medicine focuses on advanced veterinary care in internal medicine and also provides oncology treatments.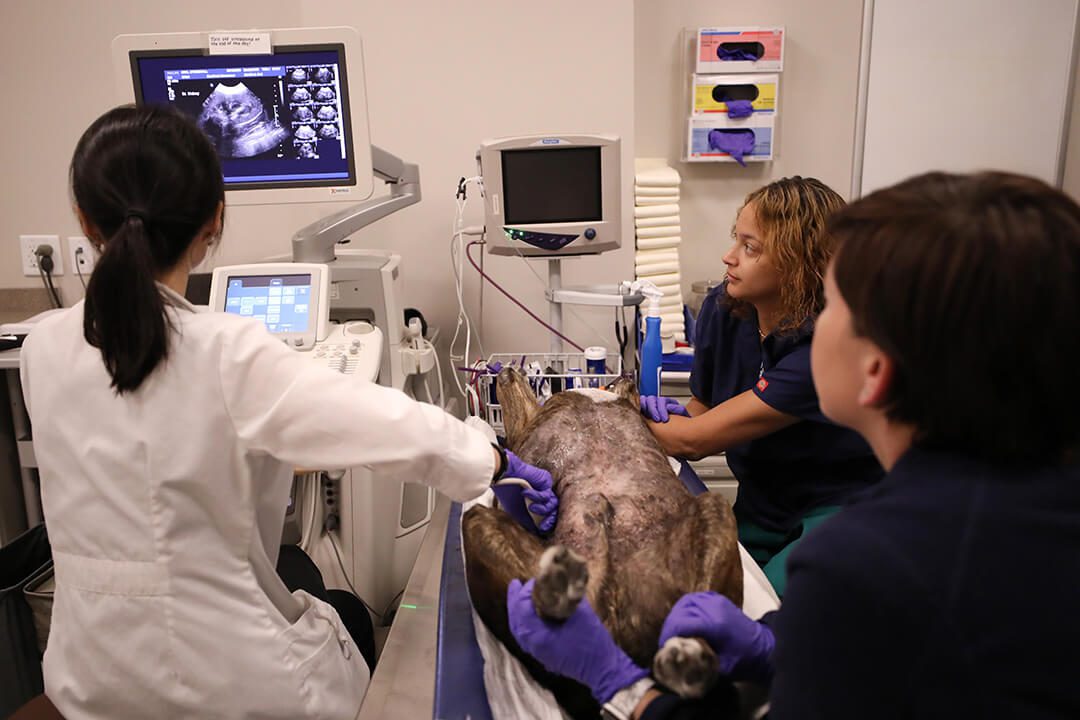 Internal Medicine
As a board-certified internist, Dr. Lothrop treats many conditions that involve the internal organs including diabetes, blood disorders, infections, cancer, digestive tract issues, hormone/endocrine or immune disorders, diseases of the kidney, liver, gallbladder, lungs and urinary or reproductive tract.
Dr. Lothrop offers a full range of medical options for treating pet cancers. For some pets, that may mean a cure is possible. For other pets, there may be palliative treatments that provide an improved quality of life.

Services and Procedures
Ultrasound
Biopsies
Echocardiograms
Endoscopy
Endocrinology (hormone disorders)
By using medical technology like ultrasound and endoscopy, doctors can look inside the body and even see inside organs like the intestine, allowing them to diagnose and treat disease. Endoscopy can also be used to take biopsies – a process that previously required surgery.