Our veterinary services.
Greater Buffalo Veterinary Emergency Clinic is 100% dedicated to the practice of veterinary emergency medicine 24 hours per day, seven days per week – including all major holidays. We recommend contacting your regular vet for routine care and vaccines, but we are here for any unforeseen emergencies.
We aim to care for and treat patients so you can return home with your pet – happy and healthy. Once patients are stabilized, our seamless protocols enable us to return them to your pet's primary care veterinarian with comprehensive reports on the emergency, diagnosis, treatment and prognosis.
Our hospital offers:
Digital radiography (x-ray)
Laboratory diagnostics
Emergency surgery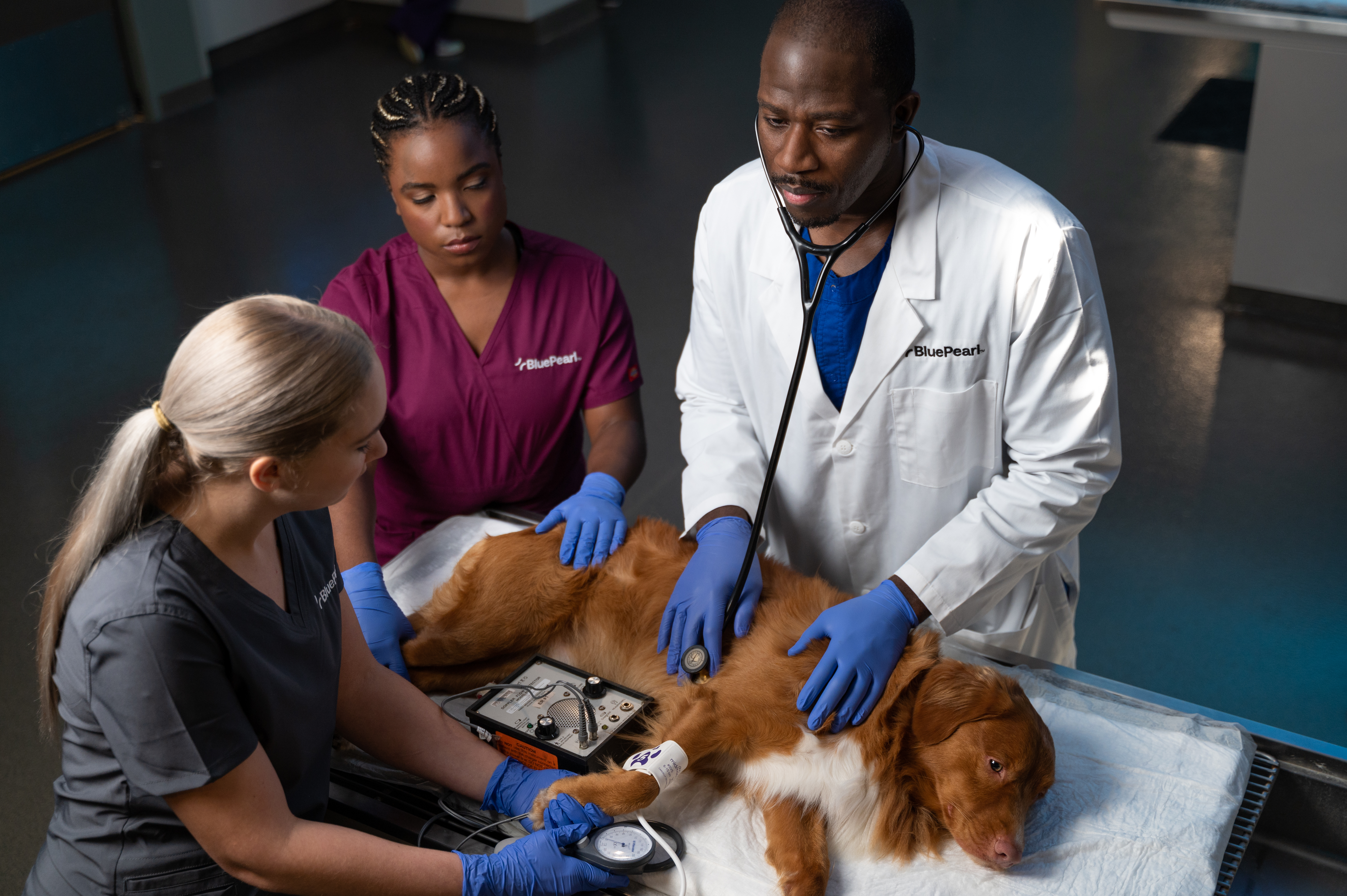 Emergency Medicine
Our emergency veterinary team provides lifesaving care for pets across the Western New York region, including Buffalo and the surrounding communities.
If your pet is experiencing an emergency or you aren't sure, call us at 716.839.4043 for help.
The following symptoms are indicators of a potential pet emergency:
Lethargy, uncharacteristic behavior
Severe bleeding, wounds or bites
Fractures
Paralysis or inability to move
Choking or difficulty breathing
Ingesting a foreign object, such as a toy
Ingesting toxic substances
Convulsing, seizing or collapse
Trouble urinating (especially in male cats)
Prolonged labor or delivery complications
Persistent vomiting or diarrhea
Refusal to eat for a prolonged period
What to expect.
When you arrive, our skilled ER team will evaluate your pet to determine the nature and severity of the emergency. If your pet's condition is critical, they will be rushed into treatment. You may experience times when your pet's situation is less urgent and other, more critical, patients are seen ahead of your pet. We will do all we can to treat your pet quickly and compassionately while ensuring that the most life-threatening cases are seen first.
If possible, please bring any of your pet's available medical history with you to the hospital. Let us know the name of your family veterinarian so we can send them your pet's emergency records for appropriate aftercare and follow-up.
Let us know everything you think is important about the emergency. Our highly trained doctors and staff will use whatever information you have to diagnose and treat your pet appropriately.
Going home.
Your pet's discharge protocols will be discussed with you during your pet's hospitalization. The doctor will recommend when your pet may go home based on their recovery and if they are well enough. This includes patients being transferred to their primary care veterinarian for ongoing care.
We strongly believe in building close relationships with family veterinarians to deliver the best possible care for pets without interruption. All medical records from your pet's hospital visit are promptly forwarded to your regular veterinarian upon discharge.