URGENT NOTICE: Our ER is experiencing a high volume of cases. Please call ahead so we can talk you through your pet's situation and prepare for your arrival.
Emergency care for pets when they need it most.
Greater Buffalo Veterinary Emergency Clinic is located in the Buffalo suburb of Cheektowaga, our pet hospital serves the Niagara Frontier region, including Amherst, Clarence, Lockport, Orchard Park, Tonawanda, Williamsville and the surrounding western New York areas. We are located about one mile from the airport and 20 minutes from Niagara Falls.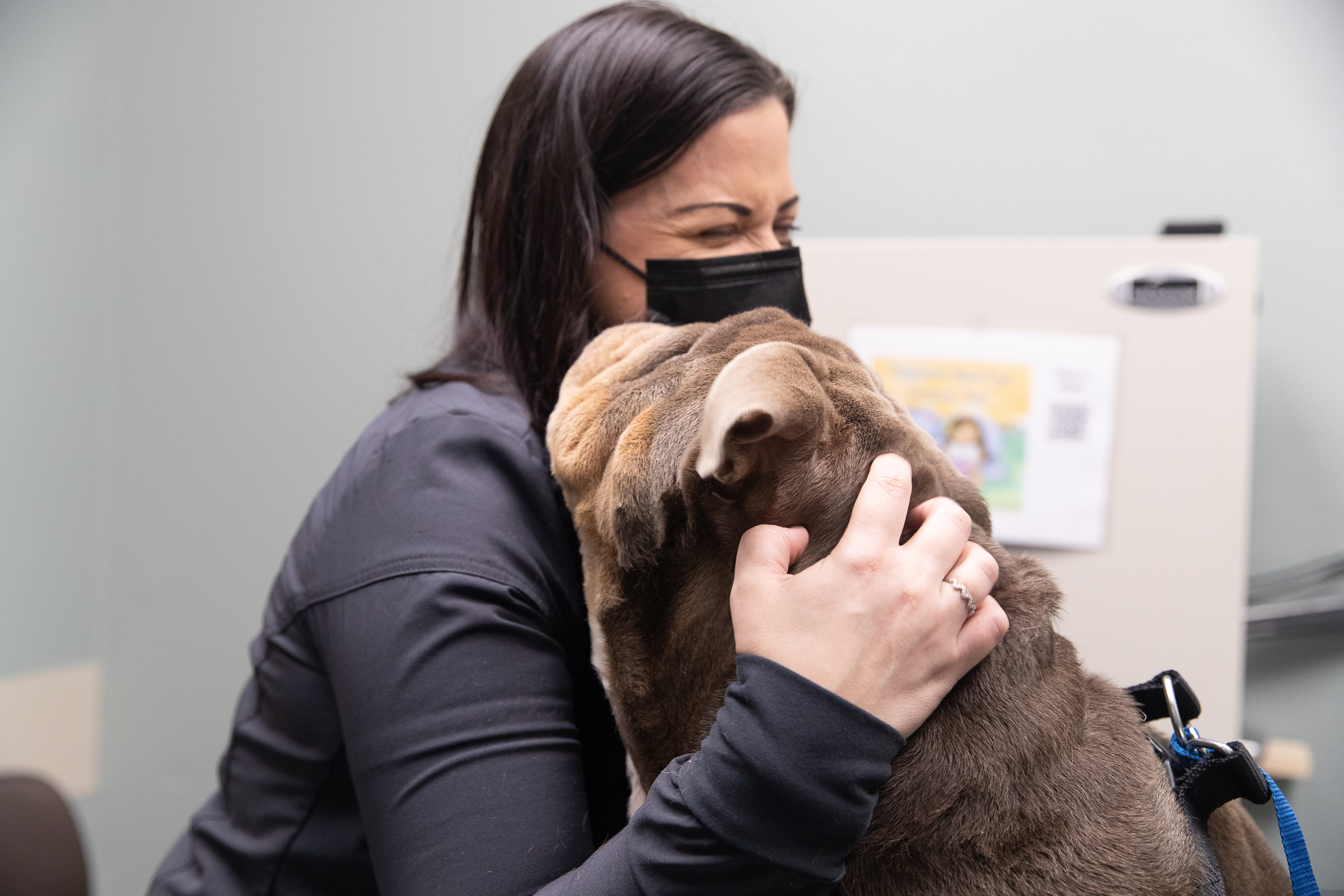 When your pet needs immediate attention, we're here to help.
Unsure whether it's an emergency or not? Call us for support at 716.839.4043 and we'll talk you through whatever situation you and your pet are facing.
We are the only animal hospital in the greater Buffalo, New York, region dedicated solely to emergency medicine. Our outstandingly clean and organized hospital features two surgical suites, digital radiography and point-of-care ultrasound scans.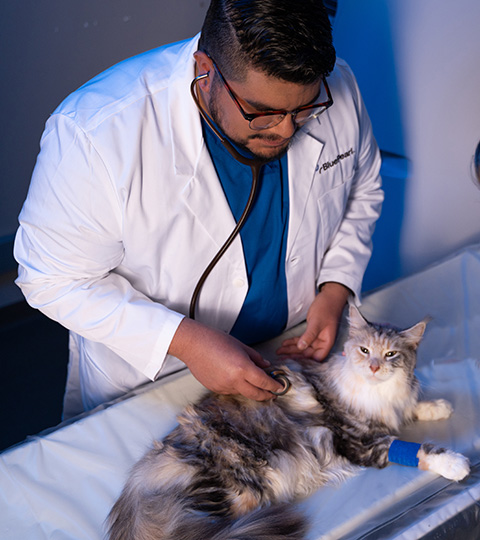 Our
veterinarians.
Caring for your pets is our passion. Meet our team of veterinarians here to help you and your pet.
About our hospital.
Greater Buffalo Veterinary Emergency Clinic (shortened to VEC) was created by local veterinarians in 1978 as an after-hours practice to serve as an extension of their clinics. They recognized that more pets in crisis could be saved or started on the road to recovery sooner if comprehensive emergency care was available overnight and on weekends and holidays. As of June 2016, VEC has grown to provide 24-hour veterinary emergency services throughout Erie and Niagara Counties.
Our hospital has responded to the urgent, concerned calls of Buffalo-area pet owners experiencing veterinary medical crises for decades. With our team's collective experience, knowledge and resources, we can swiftly and decisively diagnose and treat many medical problems with expertise and compassion.
Pet owners.
At VEC, providing our clients with remarkable service is a top priority. We're committed to making your veterinary visit as smooth as possible.
Have questions prior to your visit? We're happy to help. Contact our hospital team at 716.839.4043 or [email protected].
Testimonials.
"Thanks for all your care for our pet, Bono! He is doing so well and is walking and jumping too. We are so grateful for all your care that was given in his recovery." — Kim J.
"We just wanted to let you know how appreciated you are. I can't thank you all enough for saving my little kitty. He has all his spunk and cuddliness back and it is all thanks to you. Hope you all have a very merry Christmas and happy New Year!" –Bandit and Briana
"On Saturday, I called your clinic when my sheltie, Randy, was having a seizure (he is doing well now). I was so scared. I don't know the man I spoke with, but he helped me so much. He was so calm and took the time to talk. He asked questions and told me if Randy had another seizure to bring him in. He truly helped me through. Thank you so much for your kindness. It meant the world to me!" — Jenn and Randy
"We just wanted to thank everyone for the time and compassion that was put into Nacho. We couldn't have asked for a better team. It means so much to see how much everyone truly cared, I know you did everything that you could. We appreciate your sympathy in our time of loss. Thank you for the amazing and caring work that you all do." — CH and AN
"Thank you for your emergency treatment of our dog Ruby. Your consideration of her health and our finances was greatly appreciated. Ruby is thankfully okay after ingesting some antifreeze and we are very relieved. Will recommend you and visit again if needed." — Jennifer, Peter F. and Ruby
"My sister and I were in your clinic with our kitty Pastina. The service Pastina received was excellent and everyone was so kind and helpful – thank you so very much. This was not the first time we have been to the clinic and every visit has always provided our pets with excellent care. Again, thank you so much for everything." — Paulette and Giovanna A.
"Thank you doesn't begin to scratch the surface of the gratitude we feel. The care and thoughtfulness of the staff are beyond words. For something as heartbreaking and emotional as what we're going through, your staff handled everything with the utmost care, empathy and respect. One of the most difficult parts of life was made a little easier because of you." — The Schweitzer & Pasternack Family