Our services.
At BluePearl Pet Hospital, we take a collaborative approach to veterinary medicine. We partner closely with your pet's primary veterinarian to understand your pet's history and create a comprehensive care plan. We also communicate closely with you and provide the education you need to make an informed decision for your pet.
Our specialty and emergency pet hospital features many services under one roof, so we offer cross-departmental care for pets who can benefit from the expertise of multiple specialty clinicians. Learn more about our advanced specialty services.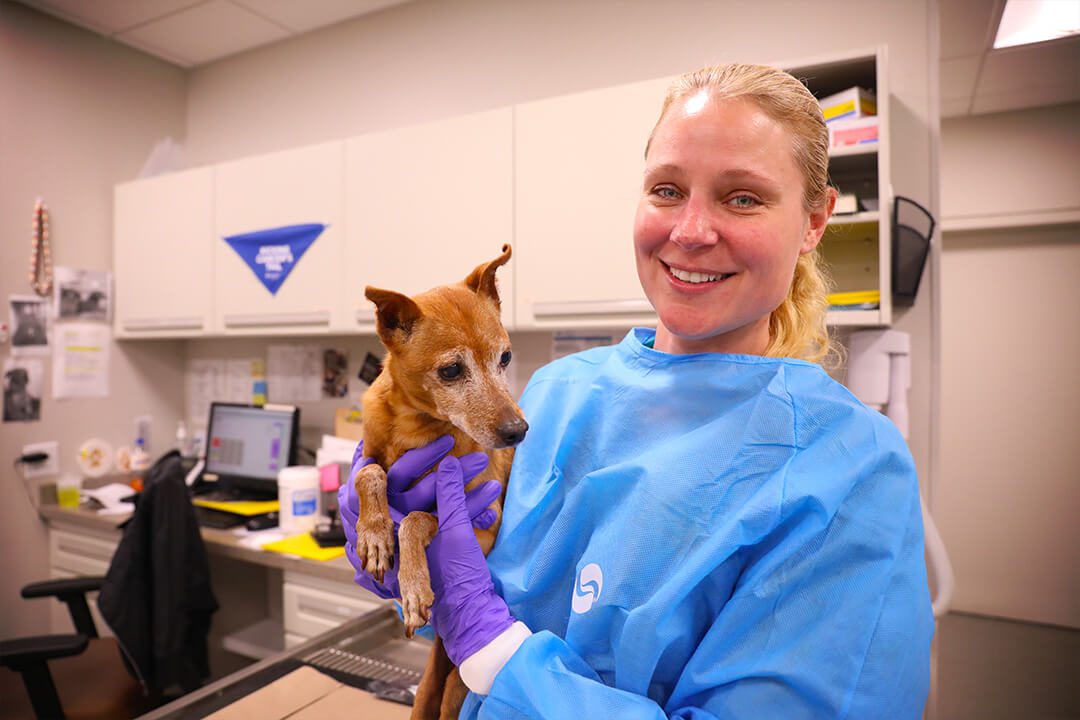 Anesthesiology & Pain Management
Our anesthesiology and pain management service works with other specialties in the hospital to provide safe and comfortable sedation and anesthesia for pets during diagnostic and surgical procedures. Using sophisticated tools to monitor your pet under anesthesia, our experts utilize advanced techniques to control pain.

Dermatology
If your pet is suffering from a skin condition or experiencing allergy symptoms, our dermatology team is here to help. Our pet dermatologists have the training to diagnose, manage and treat common and complex skin conditions in pets. We work closely with your pet's primary veterinarian to create comprehensive care plans for the long-term management of skin complications.
Common conditions we diagnose and treat include:
Allergies (both environmental and food-related)
Acute and chronic disease of the skin and ears
Autoimmune diseases
Parasitic skin diseases (like mange)
Fungal infections (like ringworm)

Diagnostic Imaging
Our radiology service performs many non-invasive and minimally invasive diagnostic procedures such as radiography, ultrasound, MRI and CT scans. These services allow our clinicians unique, non-invasive opportunities for evaluating various diseases.

Internal Medicine
Veterinary internists are trained to take care of patients who can't tell them what's wrong. By using the pet's history, clinical signs, lab results, imaging studies and other testing, our internal medicine team can diagnose severe, chronic illnesses or symptoms that appear suddenly.

Compassionate Treatment
Our team respects the close bond between pets and their owners and treats each with dignity, compassion and kindness.