Veterinary Neurology & Neurosurgery for Pets in Colorado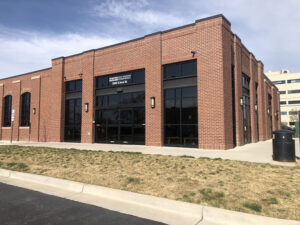 Rocky Mountain Veterinary Neurology is a specialty veterinarian and animal hospital located in Englewood, CO, that delivers advanced medical care for pets with neurological conditions.
Our team of experts provides compassionate care for pets with neurological complications who need to see a veterinary neurologist for evaluation, diagnosis and treatment. Most patients are referred to our hospital by their primary care veterinarian.
Our neurology services are available by referral for pets in Colorado and neighboring states like Wyoming, Nebraska and Kansas.
Learn more about the neurology services we offer at our specialty pet hospital in the Denver area.
About Our Specialty Pet Hospital
Rocky Mountain Veterinary Neurology is part of the BluePearl network of specialty and emergency pet hospitals. Our specialty hospital focuses on delivering medically advanced neurology care for pets. From consultations and assessments to diagnostics, procedures and disease management, we are here to help you and your pet throughout their journey of care.
Our hospital practices Fear Free exams, which are designed to decrease stress on patients and make their experience at our clinic as comfortable as possible.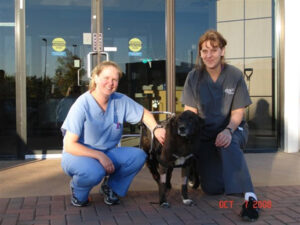 If your pet is very fearful, we can make special arrangements to accommodate them, such as an early arrival time to relax in the exam room for a few minutes and decompress from the car ride. Please let us know when scheduling your appointment if your pet is an anxious patient – we're happy to provide accommodations.
If your pet requires an overnight stay for testing or a procedure, they will be given 24/7 personalized care by our team of dedicated doctors and neurology technicians. Our overnight team has been trained in all specialties of neurologic care, and our neurologist performs a physical and neurological examination on your pet daily, along with daily assessments, allowing for unsurpassed patient care.