Emergency Pet Hospital in Lakewood, CO.
BluePearl Pet Hospital, formerly Animal Critical Care and Emergency Services (ACCESS), is an emergency veterinary hospital that is open 24 hours a day, seven days a week, including holidays. Our highly skilled team of medical professionals is trained in emergency medicine and ready to handle everything from a bee sting to the most critically ill patient, all with the highest level of care and understanding.
Our emergency veterinary hospital provides care for pets throughout the Denver Metro area, including Lakewood, Wheat Ridge, Arvada, Golden, Littleton and many more. We are located five blocks north of Colfax Ave on the west side of Wadsworth Blvd, between 22nd and 23rd Street.
Emergency veterinary medicine in Colorado.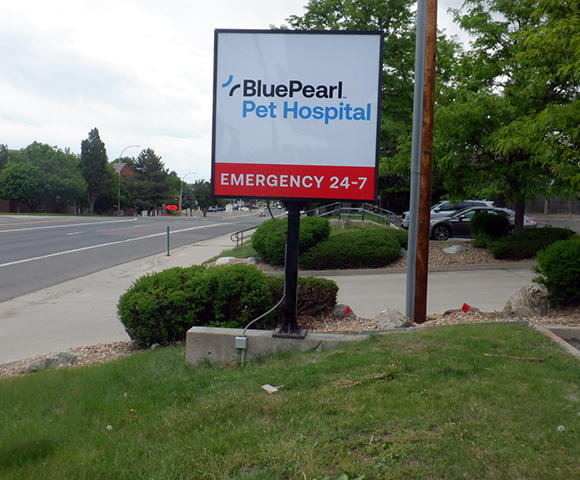 When your pet needs emergency care, seconds count. Our team is ready to provide expert care 24/7 in case of a pet emergency. Our experienced team of veterinarians, vet technicians and support staff work closely together to provide the comprehensive, compassionate care your pet needs and deserves.
If your pet is experiencing an emergency, please call us at 303.239.1200 if possible to let us know you are coming, and we can prepare for your arrival.
Our highly experienced emergency veterinarians are prepared to diagnose and treat urgent illnesses or conditions such as:
Accidents, injuries and trauma
Bloat (gastric dilatation volvulus, or GDV)
Seizures or collapse
Sudden complications from chronic diseases, such as diabetes, heart disease or kidney disease
Toxicities (accidental poisoning)
Severe bleeding, vomiting or diarrhea
Difficulty breathing, urinating or eating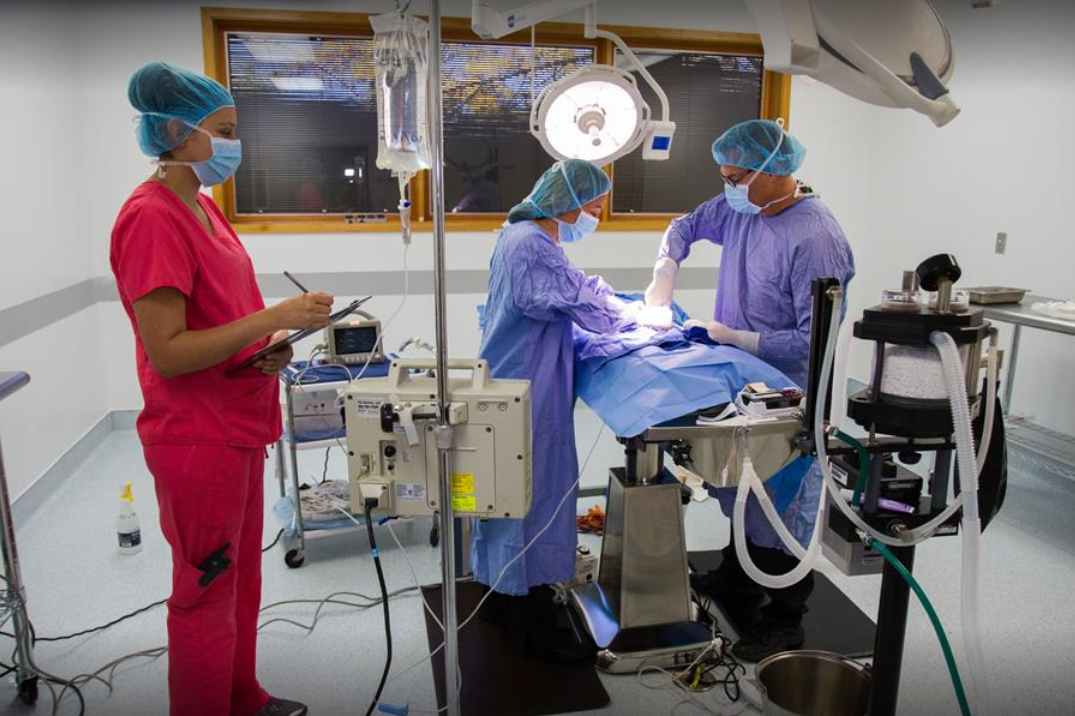 Our
veterinarians.
Caring for your pets is our passion. Meet our team of veterinary experts here to help you and your pet.
About our BluePearl Pet Hospital – Lakewood.
Since opening in the 1990s, our emergency and specialty pet hospital has worked hard to deliver premier emergency veterinary care to thousands of patients in the Denver, Colorado region. We strive to exceed expectations and deliver advanced medical care with a healthy dose of compassion. Through clear communication and transparency, we aim to keep you and your pet's primary veterinarian informed at every step of your pet's care journey with us.
Pet owners.
At BluePearl Pet Hospitals, providing our customers with remarkable service is a top priority. We're committed to making your veterinary visit as smooth as possible.
Have questions prior to your visit? We're happy to help. Contact our hospital team at 303.239.1200 or [email protected].