BluePearl Specialty and Emergency Pet Hospital has announced the appointments of six new members to its Senior Leadership Team, including Dr. Nicholas Nelson, who now serves as BluePearl's President. This announcement comes after Darryl Shaw, founder and Chief Executive Officer of BluePearl, announced his retirement in March, leaving behind a legacy of growth and innovation within the veterinary field.
BluePearl joined Mars, Inc. in 2015 with 51 Hospitals, 2,500 Associates, and approximately $300 million in revenue. In December 2020, under Shaw's leadership, BluePearl became one of eleven billion-dollar brands in the Mars Petcare family. Today, BluePearl consists of over 105 specialty and emergency pet hospitals, with more than 6,500 Associates. Recently, the company has diversified its portfolio, branching into new areas of veterinary medicine with the acquisitions of Pet Hospice and VETGirl, a subscription-based service offering RACE-approved continuing education via podcasts.
BluePearl's transformation and growth as a business have been direct results of the strong relationships Darryl cultivated over the years, the leadership team he built, and his long-term vision for specialty and ER veterinary medicine," said Nicholas Nelson, President at BluePearl. "I am proud to succeed a principled leader who for more than 25 years remained committed to fusing business performance with purpose, establishing a company all Associates can be proud to be a part of. As President, I will build on BluePearl's historic successes, focusing future efforts on sustainable business growth, Associate engagement and development, and furthering the diversification of our veterinary health services."
Since Shaw informed BluePearl and the Mars Board of his intentions to retire, Dr. Nicholas Nelson, former Chief Operating Officer at BluePearl, has been integrally involved in helping ensure a smooth succession. Dr. Nicholas Nelson has served as COO since 2020, and formally took on the role of President on January 1, 2022. Other recent senior appointments include: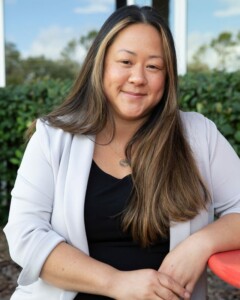 Pauline S. Bell, DVM, Chief Information Officer (CIO)
Dr. Pauline Bell is a dynamic leader with a deep understanding of the veterinary field and IT. Bell began her career working as a senior analyst at IBM and a middleware specialist at The Walt Disney Company. Realizing her calling for pet care, Bell went back to school in 2005 to receive her Doctorate in Veterinary Medicine from Massey University.
Bell served as a staff veterinarian at Banfield Pet Hospital but quickly worked her way up to become the director of veterinary quality. Finding her way back to IT, but now with a mix of pet care, Bell became the director of IT at Pet Partners. In 2020, she took on the role of director of IT at BluePearl. Within two short years, she was appointed CIO overseeing operational applications and assisting in the use of software and data management of functional areas of the organization.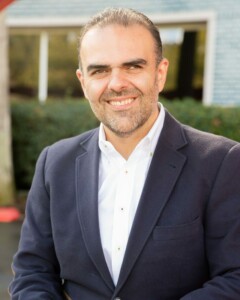 Gumer Arriola, MBA, Chief Financial Officer (CFO)
As BluePearl's CFO, Gumer Arriola is responsible for the financial function of our hospitals and support teams. Before joining BluePearl, Gumer worked at Yum! Brands, where he served in several senior roles, including Global Director of Finance for KFC to his most recent position as Chief Financial Officer and Head of Supply Chain for KFC Latin America & Caribbean. He began his career in management consulting before moving into finance.
Gumer holds a bachelor's degree in industrial engineering from Instituto Technologic de Monterrey and an MBA from IESE Business School. Gumer brings a commercial bend to his finance leadership.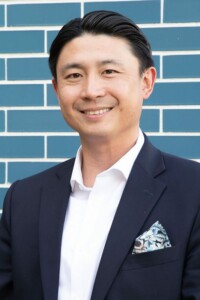 Da Chang, Chief Operating Officer (COO)
Da focuses on the operations function across our hospitals and supporting BluePearl's organizational goals. Da's prior experience in the medical field includes his roles as VP (Vice President) of Operations and COO of Advanced Dermatology as well as his positions at Sea Lane Biotechnologies, Maine Center for Lipids and Cardiovascular Health and Health Dialog.
Da earned his undergraduate degree at Harvard University, followed by a Master of Business Administration at the University of Florida. He is a dynamic leader who earns trust and builds relationships via transparency, communication, and teamwork along with his data-driven approach to operational leadership.
Steve Ireland, Vice President, Corporate Affairs
Steve directs communications strategy and corporate affairs at BluePearl, overseeing the communications team and leading their efforts to develop strong relationships internally and externally. Since joining BluePearl in 2020 as Director of Communications, Steve has assisted BluePearl in launching its new intranet and emailing platform and helped to establish a partnership with dvm360® as a member of its Strategic Alliance Partnership Program.
Beginning his career as a Marketing Representative at Washington Radiology, Steve learned early on that client and employee experiences were fundamental components of company growth. Living this philosophy, Steve embraces an open-door approach to leading, making sure the voice of his employees – and Associates at large – influence the direction of the organization.
Jeffrey Horvath, SHRM-SCP, Vice President of People and Organization (P&O)
The majority of Jeff's over 15 years in the Human Resources field has been in human and veterinary medicine. He is responsible for overseeing all aspects of the P&O function and improving the lives and experiences of all Associates at BluePearl.
Jeff holds a bachelor's degree in Psychology and earned his Master's degree in Business Administration with an emphasis in Management and Leadership.
Learn more about BluePearl's Leadership Team here.
Learn more about career opportunities at BluePearl here.
About BluePearl Specialty and Emergency Pet Hospital
Founded in 1996, BluePearl is one of the largest specialty and emergency veterinary practices in the U.S. today. BluePearl has more than 109 hospitals in 30 states that together employ 6,824+ Associates, including 1,165 veterinarians, 3,978 veterinary technicians, and 1,688 other professionals. Each year, our compassionate teams provide high-quality care for more than 1.1 million pets and their families. BluePearl clinicians also participate in clinical studies to discover new treatments and procedures that improve pet health. As part of the Mars Veterinary Health family of brands, BluePearl is committed to its purpose — A BETTER WORLD FOR PETS® — because pets make a better world for us. Learn more at BluePearlVet.com.