Get to know our leaders.
Learn more about the professional and personal lives of the executive and medical team at BluePearl.
Bringing a diverse array of experiences, our leadership team has helped BluePearl become the fastest-growing network of specialty and emergency animal hospitals in the country.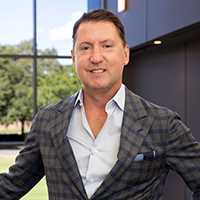 Nicholas R. Nelson, DVM, MBA, President
Nick brings to BluePearl over 25 years of experience in the veterinary industry. He began his career as a veterinarian in Washington, where he helped build a thriving 24-hour multidisciplinary practice.
He has also worked as a Regional Medical Director for VCA in the Pacific Northwest and at Pet Partners as Chief Medical Officer and President.
Of all of his accomplishments to date, his proudest remains his son, Thomas.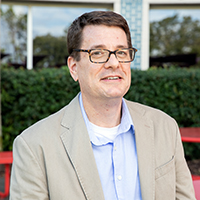 Jimmy Barr, DVM, DACVECC, Chief Medical Officer
Jimmy directs medical operations at BluePearl's family of specialty and emergency pet hospitals. A native of northern Louisiana, Jimmy holds undergraduate and veterinary degrees from Louisiana State University.
He was a staff criticalist at Florida Veterinary Specialists (BluePearl's original hospital), then left to teach at Texas A&M University in 2009. He returned to BluePearl in 2017 to serve as a Group Medical Director before becoming our Chief Medical Officer.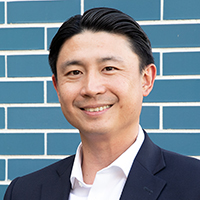 Da Chang, MBA, Chief Operations Officer
In his role, Da focuses on the operations function across our hospitals and supporting BluePearl's organizational goals.
Da's prior experience in the medical field includes his roles as VP of Operations and Chief Operating Officer of Advanced Dermatology as well as his positions at Sea Lane Biotechnologies, Maine Center for Lipids and Cardiovascular Health and Health Dialog.
Da earned his undergraduate degree at Harvard University, followed by a Master of Business Administration at the University of Florida. He is a dynamic leader who earns trust and builds relationships via transparency, communication and teamwork along with his data-driven approach to operational leadership.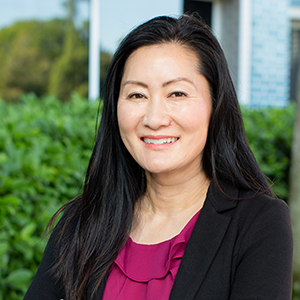 Joo Sangrene, MBA, Chief Marketing Officer
Joo joined BluePearl in 2015 and directs marketing strategy for the organization. She leads digital marketing, communications, customer experience, creative services and pricing.
She holds a bachelor's degree in public relations from the University of Minnesota and an MBA from the University of California, Los Angeles.
Joo lives in Tampa with her husband, two children and a long-haired cat named Grumpies.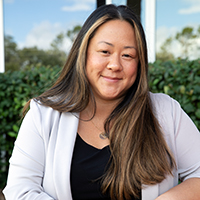 Pauline Bell, DVM, Chief Information Officer
Pauline joined BluePearl in 2020 and served as the Director of IT before becoming our CIO. She is responsible for BluePearl's technology strategy and managing overall IT operations.
Pauline holds a bachelor's degree in cognitive science with an emphasis in computer science from the University of California, Berkeley. She then completed her Doctor of Veterinary Medicine from Massey University.
Before joining BluePearl, Pauline worked for organizations including IBM, the Walt Disney Company and Banfield Pet Hospital.
Pauline lives in Tampa with her daughter and their two dogs, Riot and Eleanor.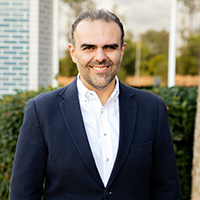 Gumer Arriola, MBA, Chief Financial Officer
As BluePearl's CFO, Gumer is responsible for the financial function of our hospitals and support teams.
Before joining BluePearl, Gumer worked at Yum! Brands, where he served in several senior roles, including Global Director of Finance for KFC to his most recent position as Chief Financial Officer and Head of Supply Chain for KFC Latin America & Caribbean. He began his career in management consulting before moving into finance.
Gumer holds a bachelor's degree in industrial engineering from Instituto Technologic de Monterrey and an MBA from IESE Business School. Gumer brings a commercial bend to his finance leadership.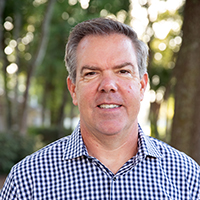 Stan Little, Vice President of Legal
Stan oversees BluePearl's legal matters and strategy. He holds a bachelor's degree from Lamar University and graduated from Thomas Jefferson School of Law.
With over 20 years of legal experience, which includes 12+ years in the pet industry, and extensive knowledge of general corporate legal and business issues, Stan brings a high level of professionalism to BluePearl.
Stan and his wife are proud owners of their chocolate lab, Kendall.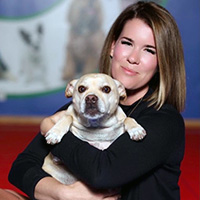 Arabella Smith, Vice President of Corporate Affairs
As a brand storyteller and communications leader, Belle brings 20+ years of international experience working in regional and global corporate affairs roles at Starbucks, Mars Retail, Mars Wrigley and Mars Veterinary Health.
Prior to joining BluePearl, Belle worked at VCA Animal Hospitals where she found her place in veterinary medicine. Her passion for pets and purpose-driven work make this her dream job.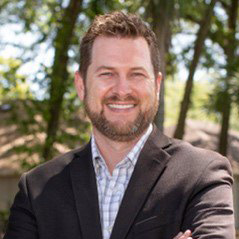 Jeff Horvath, SHRM-SCP, Vice President of People & Organization
The majority of Jeff's 15+ years in the Human Resources field has been in human and veterinary medicine. He is responsible for overseeing all aspects of the P&O function and improving the lives and experiences of all Associates at BluePearl.
Jeff holds a bachelor's degree in Psychology and earned his Master's degree in Business Administration with an emphasis in Management and Leadership.
Jeff and his wife live in Tampa, FL, with their three children and one pet.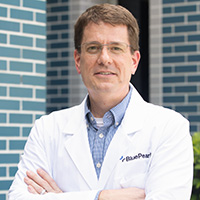 Jimmy Barr, DVM, DACVECC
Chief Medical Officer
"It's a great privilege to work with some of the brightest minds and biggest hearts in the profession. Their dedication to providing remarkable care for pets is inspiring."
– Jimmy Barr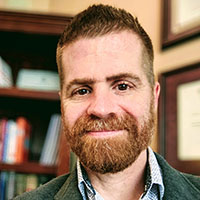 Richard Stone, DVM, DACVIM (SAIM)
Vice President, Medicine
Richard joined BluePearl in 2011 as an internal medicine specialist in Houston, Texas. He practiced medicine and served as a hospital medical director until 2018, when he took on the role of group medical director. He has also led BluePearl's biosecurity and infection control committee for several years. In 2019, Richard became the VP of medicine for our central region, supporting over 30 hospital teams from Texas to Michigan. He is now BluePearl's Vice President of Medicine, ensuring regional and local medical leaders across the country can deliver on our promise of exceptional care.
He completed his veterinary training and internship at Texas A&M University and an internal medicine residency at the University of Georgia.
When not working, Richard enjoys spending time with his wife and three children, along with their many pets.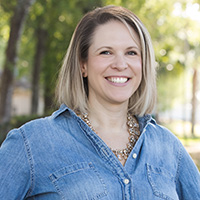 Lenore Bacek, DVM, MS, DACVECC
Vice President, Clinical Affairs
Lenore joined BluePearl in 2019 as a clinical programs manager, overseeing the emERge program. In 2021, she became the Senior Director of Clinical Affairs, working to support training programs, current and new, BluePearl Science and our telemedicine service. She became the Vice President, Clinical Affairs for BluePearl in 2023.
She completed her emergency and critical care residency at Auburn University, where she remained on faculty for an additional eight years.
When not working, Lenore enjoys spending time with her husband and pets.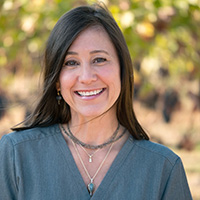 Shea Cox, DVM, CVPP, CHPV
Group Medical Director, Pet Hospice
Shea is a prominent leader in animal hospice and palliative care. With a focus on technology, innovation and education, her efforts are changing the landscape in veterinary gerontology, palliative, hospice and end-of-life care.
Shea's professional endeavors include international lectures and developing a RACE-approved hospice and palliative care certification program for veterinarians and technicians. She previously served as the president of the serving as the president of the International Association for Animal Hospice and Palliative Care and acts as a telemedicine subject matter expert in the field.
In addition to authoring several textbook chapters, she is the co-author of the AAHA/IAAHPC's End of Life Guidelines, the AAFP/IAAHCP's Hospice Guidelines and the AAHA/AVMA's Telehealth Guidelines for Small Animal Practice.
In addition to her current role as our medical director of pet hospice, Shea also Represents BluePearl in the Mars Veterinary Health Public Affairs Working Group.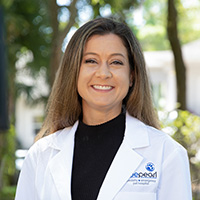 Melinda Larson, DVM, DACVIM
Director, Medical Quality
Melinda joined BluePearl in 2010 as a small animal medicine and surgery intern and stayed on as an internal medicine resident at our Tampa hospital. She was a practicing internist at our Clearwater hospital for almost nine years; during that time, she served on the intern selection committee, acted as an intern mentee and co-directed the hospital's internship program.
As BluePearl's Director of Medical Quality, Melinda leads the team that embodies constant striving for medical excellence through keeping patients safe, learning new skills and growing our knowledge.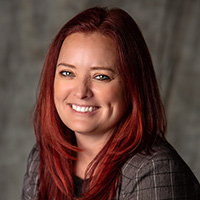 Amy Ramirez, LVT, LAT
Director, Nursing and Training
Amy Ramirez worked in general practice and lab animal medicine early on in her career. She has experience with the Army Institute of Surgical Research, where she focused on hemostasis, reperfusion injury and ventilation modalities. Amy has worked within the hospitals for the past 21 years, holding roles of technician manager, practice manager, veterinary relations representative, hospital administrator and director of field operations.
As BluePearl's Director of Nursing and Training, she works closely with our regional nursing partners to elevate the role of assistants and veterinary technicians by ensuring they can work to the top of their licensure. She is passionate about creating career paths that support veterinary technicians across the course of their career. She and her team of regional nursing partners provide support for all of our patient care Associates across 100+ hospitals.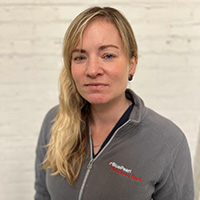 Meghan Respess, DVM, DACVECC
Director, Blood Banking
Meghan joined BluePearl in 2017 and served as the medical director of our Brooklyn hospital and group medical director of the Philadelphia area hospitals before becoming the director of our national blood banking program in 2022. She attended veterinary school at Louisiana State University and her internship and residency were completed at Tufts University.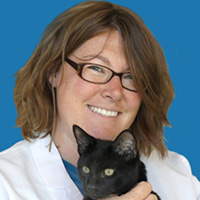 Virginia (Jinni) Sinnott-Stutzman, DVM, DACVECC
Director, House Officer Programs
Jinni attended veterinary school at Tufts University. After graduation, she completed a rotating internship at Southern Arizona Veterinary Specialty and Emergency and continued to practice emergency medicine in the Tucson area. She completed an emergency and critical care residency at the University of Pennsylvania and became a diplomate of the American College of Veterinary Emergency and Critical Care in 2009.
Jinni's leadership experience includes leading emergency and critical care residencies and has overseen the training of over 180 interns. She is an associate editor for the Journal of Veterinary Emergency and Critical Care. She oversees all of BluePearl's house officer programs, which include rotating internships, specialty internships and residencies.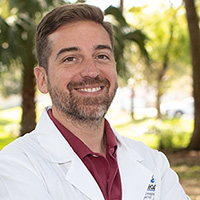 Eric Van Eerde, DVM, DACVR
Medical Director, Radiology
Eric is a radiologist in the Tampa Bay hospitals and has been with BluePearl since 2018. In addition to his role as a staff radiologist, he also serves a leadership role as BluePearl's Director of Radiology. In this capacity, he works to improve nationwide patient care through timely and accurate diagnostic imaging.
Regional Vice Presidents, Medicine.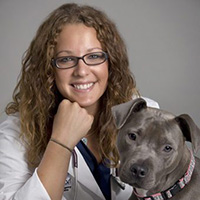 Lauren Harris, DVM, DACVECC
RVPM, West
Lauren joined BluePearl as a veterinary intern in 2011 following veterinary school at Auburn University. She stayed with BluePearl to continue her advanced training as an emergency and critical care resident, achieving board certification in 2015.
Following her residency, Lauren launched the critical care service at our Clearwater hospital. In 2016, she became the medical director and served in that role until moving into a group medical director position for our Florida hospitals in 2020. In 2021, Lauren moved across the country from Tampa, Florida to the greater Seattle, Washington area. In her current role, she supports the medical operations of our hospitals in the western United States as Regional Vice President of Medicine.
A Kentucky native, she considers herself a bourbon aficionado. Outside work, you can find Lauren gardening, traveling and hiking in the Pacific Northwest with her pug, Nug.