Get to Know Our Leaders
Learn more about the professional and personal lives of the executive team and Medical Operations Advisory Board at BluePearl.
Bringing a diverse array of experiences, our leadership team has helped BluePearl become the fastest-growing network of specialty and emergency animal hospitals in the country.
Darryl Shaw, Chief Executive Officer
A founder and the Chief Executive Officer of BluePearl, Darryl has led the company since 1996 when he and his brother Neil, a board-certified veterinary internist, opened their first specialty hospital in Tampa
Darryl earned an undergraduate degree in international commerce from Brown University and an MBA in finance and marketing from Northwestern University's Kellogg Graduate School of Management.
At home, Darryl's family includes two energetic pups: a yellow lab and a Dalmatian.
When people bring their babies to us, they're part of the family. And we want to ensure that we're delivering the most remarkable care.
Jimmy Barr, DVM, DACVECC, Chief Medical Officer 
Jimmy directs medical operations at BluePearl's family of specialty and emergency hospitals. A native of northern Louisiana, Jimmy holds undergraduate and veterinary degrees from Louisiana State University.
He was a staff criticalist at Florida Veterinary Specialists (BluePearl's original hospital), then left to teach at Texas A&M University in 2009. He returned to BluePearl in 2017 to serve as a Group Medical Director, before becoming our Chief Medical Officer.
---
Trevor Adams, CPA, Chief Financial Officer
Trevor leads BluePearl's finance team including financial reporting, planning and analysis, accounting, and procurement.
Prior to joining BluePearl, Trevor held various finance leadership roles within Mars Petcare. He earned his bachelor's and master's degrees in accounting from Brigham Young University.
He enjoys spending time with his family and an occasional round of golf.
---
Joo Sangrene, Chief Marketing Officer
Joo joined BluePearl in 2015 and directs marketing strategy, digital marketing, veterinary relations, communications, customer experience and creative services.
She holds a bachelor's degree in public relations from the University of Minnesota and a MBA from the University of California, Los Angeles. Joo lives in Tampa with her husband, two children and a long-haired cat named Grumpies.
---
Jeff Fox, Chief Information Officer
Jeff joined BluePearl in 1999 and is responsible for BluePearl's technology strategy and managing overall IT operations. 
He's a graduate of the University of Florida with a bachelor's of science degree in management.
Jeff enjoys time with his wife, two sons and his two dogs, Striker and Keeper.
---
Yolanda Jameson, General Counsel
Yolanda oversees all of BluePearl's legal matters. She holds a master's degree in tax law from the University of Florida and is a graduate of Stetson University College of Law.
Yolanda is active in the community, as a member of the Ronald McDonald House's Red Shoe Council and the board of directors of the Boys and Girls Club. A Florida native, Yolanda enjoys spending time in the sunshine with her husband and two children, and their three dogs.
---
Angela Calderone, Vice President of People & Organization
Angela is responsible for leadership, vision and strategic planning in the People & Organization area, which includes associate relations, recruiting, compensation, benefits and talent and learning.
A Wisconsin native, she received her undergraduate degree in psychology at the University of Wisconsin-LaCrosse. Angela enjoys spending time with her husband and two kids. She loves running, going to the beach and traveling.
---
Veterinary Leaders
BluePearl's Medical Operations Advisory Board (MOAB) guides medical operations for the company.
 

Jimmy Barr
Chief Medical Officer and Chairperson of the Medical Operations Advisory Board

 

Darryl Shaw
Chief Executive Officer
 
It's a great privilege to work with some of the brightest minds and biggest hearts in the profession. Their dedication to providing remarkable care for pets is inspiring.
---
Martha Bennett, DVM
MER Medical Director – Nashville
A BluePearl Associate for nine years, Martha is an ER clinician in the Nashville, TN market. She is both an ER Medical Director and the Co-Director of the internship program, providing her leadership expertise for the past six years.
---
Lauren Boyd, DVM, DACVIM
Medical Director – Detroit
Lauren joined BluePearl in 2011 and works in our Michigan hospitals. She is board-certified in internal medicine. She completed her residency in internal medicine at Animal Medical Center in New York City and her internship in small animal medicine and surgery at Veterinary Referral and Emergency Center in Norwalk, Connecticut. She earned her DVM from The Ohio State University in Columbus.
When she's not working, Lauren enjoys reading, cooking, horseback riding and hanging out with her husband, son, two cats named Cody and Clancy, and her Jack Russell terrier named Tucker.
---
Meredith Daly, DVM, DACVECC
Medical Quality Director
Meredith is the Director of Medical Quality for BluePearl. She has been the co-director of critical care at BluePearl's Midtown hospital in New York since 2007.
A graduate of the University of Pennsylvania School of Veterinary Medicine, Meredith completed a rotating internship in small animal medicine and surgery at the University of Pennsylvania in 2004. Following her internship, she completed a residency in small animal emergency and critical care at the University of Pennsylvania in 2007. She became board-certified by the American College of Veterinary Emergency and Critical Care in 2007.
---
Mark Dorfman, DVM, DACVIM
Regional Vice President, Medicine
Mark is one of the founding partners of Georgia Veterinary Specialists, which merged with BluePearl in 2010. He serves on BluePearl's board of directors and continues to act as medical director of BluePearl in Georgia.
Board-certified in internal medicine, Mark completed his residency at the University of Georgia in Athens and his internship at Louisiana State University in Baton Rouge. He earned a master's degree from University of Georgia and his DVM and undergraduate degrees from the University of Florida in Gainesville.
Mark loves spending time with his family and his dog, Titan. He also enjoys traveling, sampling restaurants around Atlanta and weight training.
---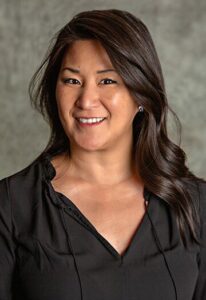 Karena Joung, VMD
Group Medical Director 
After graduating pre-med from Johns Hopkins University, Karena knew her passion for medicine combined with a deep affection for animals would suit a veterinary career.
She received her veterinary doctorate from the University of Pennsylvania. Her interest in emergency medicine was cultivated during her internship at Michigan State University where she received recognition as Intern of the Year.
Karena serves as Medical Director of BluePearl's Rockville hospital. A self-proclaimed foodie of the D.C. area, she spends her spare time with her husband, their Chihuahua and the two best cats in the world.
---

Joshua Lachowicz, DVM, DACVIM
Medical Director – Queens
Joshua has been with BluePearl for nine years and is a Medical Oncologist at our Queens, NY hospital. For the past two years, he has served as Medical Director and also participates in the CTLA program through MARS Vet Health. 
---
Erick Mears, DVM, DACVIM
Medical Director – Tampa Bay
Erick has been with BluePearl and its predecessor, Florida Veterinary Specialists, since 1997.
Erick earned his undergraduate degree from Stanford University and his DVM from Tuskegee University in Alabama. Board-certified in veterinary internal medicine, Erick completed his residency and his internship at the University of Tennessee in Knoxville.
Erick enjoys spending time with his family and Bosco, the family cat.
---

Andrea Monnig, DVM, DACVECC
Director of Clinical Development
Andrea works in Emergency and Critical Care and has been with BluePearl for four years. She is the Director of Clinical Development for BluePearl and leads the House Officer Program.
---
Anthony Pardo, MS, DVM, DACVS
Medical Director – Pittsburgh
Anthony is the Medical Director at Pittsburgh Veterinary Specialty and Emergency Center (PVSEC), which became a BluePearl hospital in 2017.
He earned his master's degree and his DVM from the University of California, Davis. After an internship at the Animal Medical Center in New York City, he completed a residency program in small animal surgery at the University of Tennessee. In 1993, he moved to Pittsburgh and established Pittsburgh Veterinary Surgery P.C.
Anthony has authored more than 20 articles and veterinary textbook chapters and lectured extensively on various topics related to small animal surgery at national and local veterinary conferences.
He continues to work as a veterinary surgeon at PVSEC in addition to his duties as an adjunct assistant professor of orthopedic surgery at University of Pittsburgh.
In his spare time, Anthony enjoys the outdoors, fly fishing, biking and is an avid bowler.
---
Laura Tseng DVM, DACVECC
Medical Director – Philadelphia
Laura was an owner and co-hospital director of Veterinary Specialty and Emergency Center (VSEC) in Pennsylvania, which became a BluePearl pet hospital in 2015.
Board-certified in veterinary emergency and critical care medicine, she is particularly interested in blood coagulation and management of shock and trauma patients.
Laura earned her undergraduate degree from Connecticut College and her DVM at Tufts University. She completed her internship, fellowship and residency at the University of Pennsylvania.
When she's not working, Laura enjoys playing Ultimate Frisbee, hiking, traveling and spending time with her dog, Ginger Snap, and cat, Perry.