BluePearl will work with dvm360® to continue to share clinical news and highlight diverse perspectives from its Associates.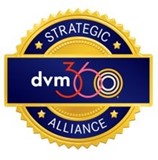 BluePearl Specialty and Emergency Pet Hospital has joined dvm360®, the No. 1 multimedia platform in the veterinary industry, as a new partner of its Strategic Alliance Partnership (SAP) program. As part of the SAP program, BluePearl will continue to showcase new organization-wide initiatives and programs, including those focused on equity, diversity, and inclusion (EI&D)  health and well-being, and career pathways, as well as provide clinical updates on novel treatments, procedures, and research conducted through BluePearl Science. BluePearl Associates also have the continued opportunity to build upon or establish themselves as thought leaders by contributing expert content to the various multimedia channels offered by MJH Life Sciences™, parent company of dvm360®, Firstline, and Vetted magazines.
dvm360® has been a staple in the veterinary community for decades, and we are honored to be a part of the SAP program. Through this joint effort, we provide the veterinary community with consistent, top-of-the-line information that focuses on every aspect of a veterinary professional's life," said BluePearl President, Dr. Nicholas Nelson. "Using the breadth of the MJH Life Sciences™ veterinary platforms, BluePearl and its Associates will gain national and international visibility, reaffirming our reputation as a leader in the specialty and emergency veterinary space."
In addition to showcasing organizational initiatives, BluePearl and dvm360® will work together to highlight the diverse contributions and perspectives of Associates throughout the year. This may include Associate editorials amid organization wide EI&D campaigns during LGBTQ+ Pride Month, Women's History Month, Hispanic Heritage Month, or Black History Month.  
We are very excited to announce the addition of BluePearl as a new SAP partner," said Mike Hennessy Jr., president and CEO of MJH Life Sciences™, parent company of dvm360®. "With their collaboration, dvm360® will further develop its reach within the veterinary space. BluePearl has established itself within the industry, making for an outstanding new partner to our media-content provider. We are looking forward to our upcoming initiatives."
Recent BluePearl contributors to dvm360® include:
Paul Miranda is a hospital administrator, supporting operations in multiple BluePearl hospitals throughout Kansas and Missouri. In addition, he works with numerous veterinary affinity groups in the Equity, Inclusion, & Diversity space, and is a member of BluePearl's EI&D Council where he identifies, addresses, and advocates for sustainable and scalable change.
Dr. Harris is regional vice president of medicine at BluePearl Specialty + Emergency Pet Hospital.
Dr. Kelley is the emergency service head for the emergency medicine associates of BluePearl in Clearwater, Florida. He is a 2003 graduate of Kansas State University College of Veterinary Medicine. With more than 15 years of experience in emergency medicine, he helps oversee one of the busiest BluePearl Emergency Services in the United States.
Dr. Van Eerde is a 2012 graduate of the University of Florida College of Veterinary Medicine in Gainesville. He has worked as an associate radiologist and as director of radiology at BluePearl in Tampa, Florida.
Dr. Selman is a rotating small animal medicine and surgery intern at BluePearl in Overland Park, Kansas. She hopes to become a board-certified emergency and critical care specialist and is particularly interested in initial stabilization of trauma patients, sepsis, and transfusion medicine.
Heather Towle Millard, DVM, MS, DACVS-SA
Dr. Millard is staff surgeon at BluePearl in Overland Park, Kansas. With more than 15 years of experience, Millard's veterinary expertise includes advanced soft tissue surgery, oncologic surgery, and general orthopedic surgery. She enjoys mentoring passionate, energetic, and determined young doctors and being part of their journey to success.
Dr. Molly Allen is an anesthesiologist at BluePearl in Waltham, Massachusetts. Her special interests include anesthesia training, patient safety, advanced locoregional techniques, and strategies for promoting enhanced recovery from anesthesia in small animal patients.
Nicolas Berryessa, DVM, DACVIM
Nicolas Berryessa is a small animal internist at BluePearl in Sandy Springs, Georgia, where he has practiced for more than 10 years. He earned his veterinary degree from Cornell University College of Veterinary Medicine and did his residency training at University of California, Davis. Berryessa's clinical interests are endocrinology, gastrointestinal and infectious diseases, and interventional procedures.
View a full list of dvm360 SAP partners.
About dvm360®
The leading media-content provider in the veterinary market, dvm360® has been in operation for more than 50 years. It provides readers with top-of-the-line digital and print content that focuses on every aspect of a veterinary professional's life. In addition, dvm360® hosts continuing education conferences that offer a 360-degree educational engagement experience for veterinary professionals. dvm360® is a brand of MJH Life Sciences™, the largest privately held, independent, full-service medical media company in North America, dedicated to delivering trusted health care news across multiple channels.
About BluePearl Specialty and Emergency Pet Hospital
Founded in 1996, BluePearl is one of the largest specialty and emergency veterinary practices in the U.S. today. BluePearl has more than 100 hospitals in 29 states that together employ 7,000+ Associates, including 1,330+ veterinarians, 1,600+ veterinary technicians, and 4,100+ other professionals. Each year, our compassionate teams provide high-quality care for more than 1.1 million pets and their families. BluePearl clinicians also participate in clinical studies to discover new treatments and procedures that improve pet health. As part of the Mars Veterinary Health family of brands, BluePearl is committed to its purpose — A BETTER WORLD FOR PETS® — because pets make a better world for us. Learn more at BluePearlVet.com.