About BluePearl Science.
BluePearl Science, a division of BluePearl, coordinates clinical studies that investigate the potential effectiveness of new drugs, treatments and protocols intended to improve pet health. These clinical studies offer local veterinarians and their patients access to novel and potentially lifesaving treatments and procedures.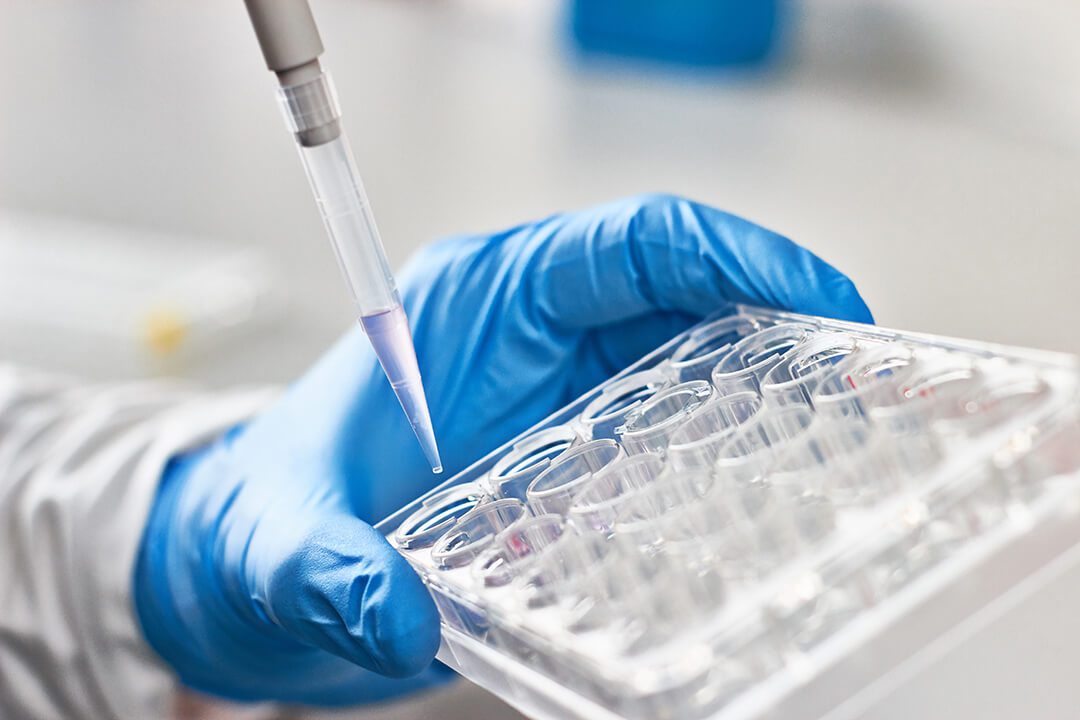 Founded by our dedicated clinicians, BluePearl Science operates with the following goals in mind:
Create a better future for pets.
In many cases, innovative treatment solutions and pharmaceuticals can save pets' lives. Assessing the effectiveness of drugs can help protect and promote the lives of pets today, and tomorrow.
Share knowledge and expertise with the veterinary community.
We believe veterinarians can make the greatest impact when we work together. Performing clinical studies to gain knowledge about new medical treatment options is part of our service to the national veterinary community.
Advance the industry with new medical solutions.
Clinical studies are essential in the evolution of modern veterinary medicine. When new treatment options are engineered, we want to determine how they affect a pet's medical condition and overall wellbeing.
Collaborate with primary care veterinarians.
BluePearl's emergency and specialty clinicians share a common goal with general practice veterinarians – to provide effective, exceptional care for pets. Clinical studies open the door to further collaboration among veterinarians, resulting in more comprehensive treatment plans for pets.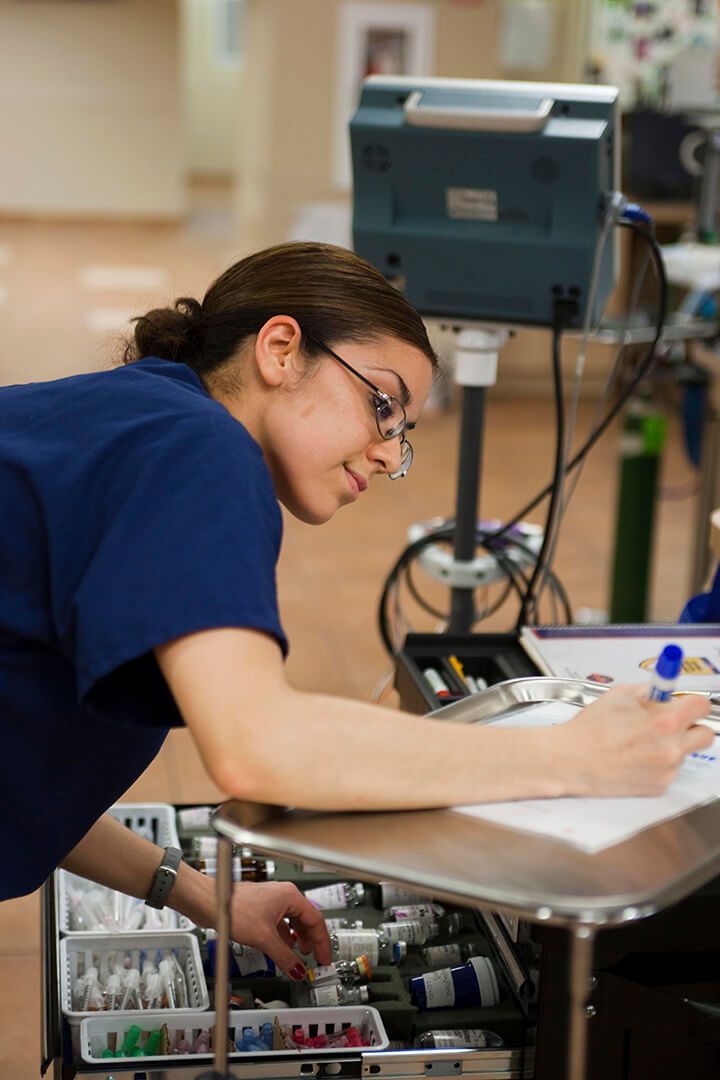 Leaders in advancing veterinary knowledge.
BluePearl clinicians are at the forefront of veterinary medicine. We're proud to coordinate clinical studies in the private sector and contribute to national veterinary knowledge advancement efforts from within our specialty and emergency facilities.
We perform clinical studies in highly active, fully operational hospitals equipped with advanced technology and diagnostic capabilities. Our diverse team of specialty clinicians rely upon their years of training and hands-on expertise to coordinate clinical studies aimed to treat complex pet conditions and illnesses, including lymphoma, diabetes, osteoarthritis, inflammatory bowel disease, and more.
Learn more about the BluePearl Science Institutional Review Board and meet our team of field leaders, scientists, and preeminent veterinarians.
Current canine clinical studies:
Atopic Dermatitis in Dogs
Location: Malvern, PA and Midvale, UT
Purpose: Understand the underlying causes of atopic dermatitis in dogs to improve diagnosis and treatment of this disorder.
View Study
Verdinexor for the Treatment of Lymphoma in Dogs
Location: Malvern, PA
Purpose: To confirm the efficacy and safety of Verdinexor for the treatment of lymphoma in dogs.
View Study
Evaluating a Novel Immunotherapy Treatment for Malignant Oral Melanoma in Dogs
Location: Malvern, PA and Overland Park, KS
Purpose: This is a randomized, blinded, placebo-controlled trial of approximately 182 days in duration. Dogs will be randomly assigned to receive a novel immunotherapy or a placebo (non-active saline).
View Study
Clinical studies at BluePearl Hospitals:
Clinical studies at our hospitals are often sponsored by pharmaceutical and technology companies. Prior to approval of any clinical study, we require the following:
The study procedure, technology or drug being tested has a good chance of success.
The owners of the patients are fully aware of the study's objectives, any potential risks resulting from the study, the names and contact information for the investigators and other pertinent details.
The owners of the patients have signed a written consent form for their pet to participate in the study. No pet can participate in a clinical study without the written consent of the pet's owner.
If you believe that your pet may benefit from enrollment in a study, please contact your family veterinarian.
Previous clinical studies.
Below are clinical studies in which our hospitals and specialists were previously involved. These studies are now closed to enrollment.
Canine clinical studies:
Acute Abdomen Syndrome – C-Reactive Protein (CRP)
Addison's Disease – new medication
Arthritis
Atopic Dermatitis – new medication
B-Cell Lymphoma – chemotherapy protocol
Canine Lymphoma (Untreated) – Evaluation with medication
Chemotherapy – Evaluation with acupuncture and herbal medicine
Chemotherapy-Induced Diarrhea – new medication
Chronic Enteropathy – Determine effects of dietary regulation
Congestive Heart Failure – treatment of associated pulmonary edema and cardiomegaly
Diabetes – new medication
Elbow Dysplasia/Osteoarthritis – Pain Management
Heart Disease – new medication
Hip Surgery or Limb Amputation – pain reduction
Hypothyroidism – new medication
Inflammatory Bowel Disease – new medication
Lymphoma – clinical device to inject cancer drugs
Lymphoma, B-cell – clinical device to inject cancer drugs
Lymphoma – therapeutic agent
Lymphoma, T-cell – immunotherapy chemotherapy protocol
Lymphoma, T- and B-cell – MAb therapeutic treatment
Mast Cell Tumors – therapeutic agent
Melanoma and Mast Cell Tumors – immunotherapy
Oncology Appetite and Quality-of-Life Survey
Osteosarcoma – vaccine
Pain Control Post Cranial Cruciate Ligament or Medial Patellar Luxation Surgery – new medication
Pain Control Post Cranial Cruciate Ligament Surgery – new medication
Palladia® Chemotherapy-Induced Diarrhea – medication safety
Seizures – medication
Seizures Associated with Idiopathic Epilepsy – medications
Solid Tumors in Dogs – therapeutic agent
Soft Tissue Sarcomas – therapeutic agent
Splenic Hemangiosarcoma – compare medications
Thrombocytopenia – new platelet product
Transitional Cell Carcinoma – pain management
Feline clinical studies:
Anemia of Chronic Kidney Disease – new medication
Anemia with any Neoplasia – new medication
Diabetes Mellitus – new oral medication
Diabetes Mellitus – newly diagnosed – medication
Emesis Induction – Effective and Safe
IRIS Stage 3 Chronic Kidney Disease