The complexity of the nervous system demands a specialist. In the veterinary field, there are veterinary neurologists who study and treat conditions that affect the nervous system – which involves the brain, spinal cord, muscles and nerves.
In addition to the years of advanced training and experience they have, veterinary neurologists, like Linda Hyatt, DVM, DACVIM (Neurology), at our Northfield, IL, hospital, have access to advanced equipment to help them diagnose and treat their patients.
Learn about some of the equipment Dr. Hyatt uses and how she and our Northfield hospital team are elevating the field of veterinary medicine by bringing this important service to the community.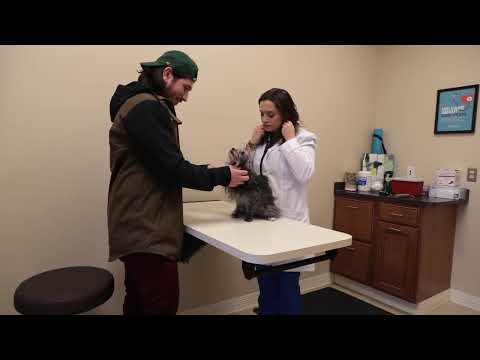 Video transcript.
"One thing that I've always been really fascinated with is the human-animal bond. I have always figured that taking care of animals is taking care of people.
My name is Linda Hyatt. I am a Doctor of Veterinary Medicine. I am a neurology specialist. It's something that I wanted since as far back as I can remember. I have little pieces of artwork that say, like, I want to become a vet when I grow up.
My own personal dog had a neurologic episode, and that is sort of what inspired me to actually go to veterinary school because I wanted to be like the vets that I saw. I realized that I could use my past experience with communication and my empathy and ability to convey medical information and give them some hope.
The neurologic system is a very sensitive system. Our ability to practice the gold standard of veterinary medicine starts at having very good quality images because a lot of our patients need an MRI. That's the way that we are able to identify if an animal has a stroke or needs a disc surgery, something like that.
We have a surgical microscope, and the surgical microscope is a really great tool to be able to visualize things as best as possible while we're in surgery. You know, with my naked eye, I might not be able to see that there's just this fine little chunk that's sitting right under the spinal cord. But if I can see it with our microscope and get that out, then that will allow our patient to feel a tiny bit better just because they'll have less pressure under the spine and less inflammation from all of that tissue.
It has been kind of like a homecoming feeling to be able to grow up in this area and then be able to start up the service here and be able to actually provide specialty care in an area that I feel like is really lacking. It means a lot to me."