Expertise with the nervous system.
When your pet is limping or walking funny, it could be the first sign of a neurological condition. Neurology relates to the study of the nervous system.
In the veterinary field, there are veterinary neurologists who study and treat conditions that affect the nervous system – which involves the brain, spinal cord, muscles and nerves.
To properly diagnose these conditions, neurologists use different tests, like a spinal tap or an MRI, as seen in this video.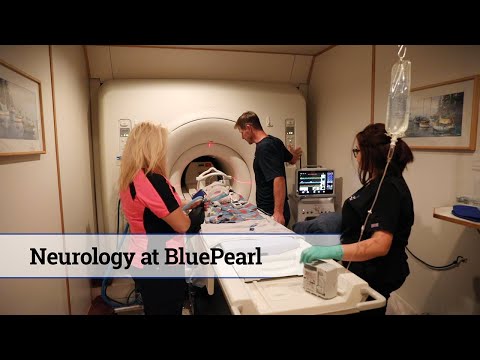 Veterinary neurologists help pets who:
are paralyzed or too weak to move their limbs
have spinal pain
have seizures
have balance problems
have behavioral changes
In addition to the years of advanced training and experience they have, veterinary neurologists have access to advanced equipment to help them diagnose and treat their patients.
Conditions we treat:
Brain tumors
Cancers of the nervous system
Epilepsy
Herniated disks
Meningitis
Metabolic brain disorders
Spinal and head injuries
Vestibular disease (balance problems)
Neurosurgery
Some neurological conditions require surgery. At BluePearl, this treatment may be performed by a veterinary neurologist or by a board-certified veterinary surgeon.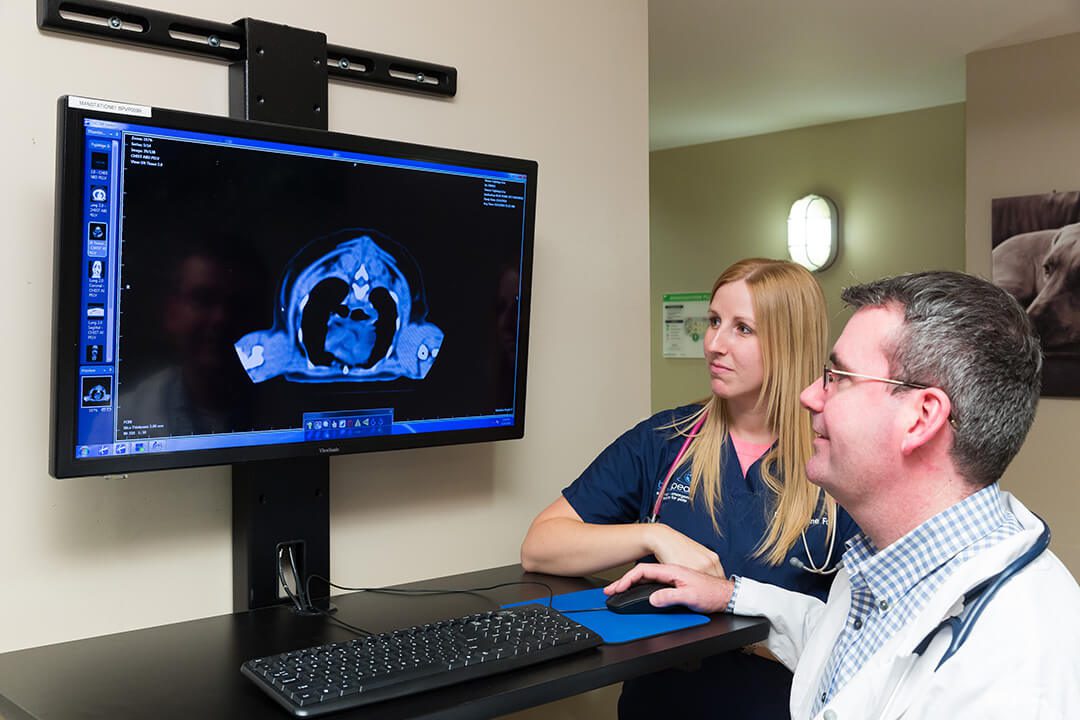 Find your nearest neurologist.
We have over 100 specialty and emergency pet hospitals throughout the country.
Not all services are available in all BluePearl hospitals. Contact your local BluePearl for services available at that location.