Specializing in Minimally Invasive Surgery Options for Pets
"When performing surgery on pets, my goal is to ensure the entire process is as comfortable and pain-free as possible, from prep to recovery. This is why I put a lot of focus into minimally invasive procedures." – Christopher Ferrell, DVM, DACVS-SA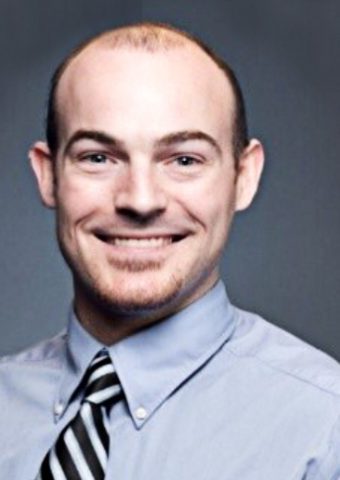 Dr. Christopher Ferrell is a board-certified veterinary surgeon at BluePearl Specialty and Emergency Pet Hospital in Fort Myers, FL. He specializes in minimally invasive procedures to provide the best surgical care for pets in Southwest Florida.
Dr. Ferrell on the Job
Dr. Ferrell is on a mission to make every surgery he performs as minimally invasive as possible. His mantra is: the less invasive the surgery, the less pain for the patient and the shorter the recovery time, which means the quicker they can get back to living their best life. 
Some of Dr. Ferrell's special areas of interest include:
Orthopedic and Arthroscopic Surgery

Soft Tissue and Laparoscopic Surgery

Neurological Surgery

Interventional Radiology and Fluoroscopy
Orthopedic and Arthroscopic Surgery
In both human and veterinary medicine, orthopedics focuses on treating conditions of the musculoskeletal system. These may include bone fractures, torn ligaments such as the cranial cruciate ligament (CCL), and  joint diseases such as arthritis. 
Arthroscopy refers to a minimally invasive procedure used by orthopedic surgeons to diagnose and treat conditions of the joints. With this procedure, Dr. Ferrell makes a small incision and inserts a fiber-optic video camera attached to a narrow, rigid tube (called an arthroscope) to visualize the affected area and assist with repair.
For a deeper dive into arthroscopic surgery, check out this BluePearl article.
Soft Tissue Surgery and Laparoscopic Surgery
The term "soft tissue" refers to tissues throughout the body other than bone, such as abdominal organs, skin, the respiratory tract and the urinary system. There are several types of conditions that can affect the soft tissues in cats and dogs, some of which may require surgery.
Some of the conditions Dr. Ferrell treats using soft tissue surgery include:
Airway obstructions caused by conditions like brachycephalic (brach·y·ce·phal·ic) syndrome (upper airway abnormalities that affect flat-faced dogs) and

laryngeal paralysis

(weakened voice box muscles)

Bile duct obstruction caused by conditions like

canine pancreatitis

Gastrointestinal diseases and conditions, such as foreign body obstructions and tumor removal

Skin masses and tumors, such as

soft tissue sarcomas

and

mast cell tumors

Skin conditions requiring reconstructive surgery such as wounds and lacerations

Urinary diseases and conditions, such as

bladder stones

and feline urethral obstructions
He also uses laparoscopy to perform minimally invasive procedures for conditions affecting soft tissues. Like arthroscopy, laparoscopy involves making a small incision and inserting a fiber-optic video camera attached to a narrow, rigid tube (called an laparoscope) to visualize the affected area and perform minimally invasive surgeries.
Procedures Dr. Ferrell performs using laparoscopy include:
Adrenalectomy – the removal of one or both adrenal glands for conditions like

feline hyperadrenocorticism

Cystotomy – the removal of bladder stones

Gastropexy – a procedure used to treat or prevent

gastric dilatation volvulus

(stomach bloat)

Ovariectomy – the removal of one or both ovaries in female dogs and cats

Liver biopsy – a procedure used to diagnose conditions of the liver such as

canine hepatitis
Neurological Surgery
Dr. Ferrell also specializes in neurological surgery to perform spinal fracture stabilization and to treat intervertebral disc herniation (known as a "slipped" disc). These conditions are commonly caused by spinal cord trauma and conditions like disk disease.
Spinal fracture stabilization involves the use of metal pins, screws and locking plates and/or bone cement to treat spinal injuries. To do this, Dr. Ferrell must first evaluate the stability of all compartments of the vertebral column with advanced imaging. Once the affected area has been determined, he'll then perform surgery to repair the fracture by inserting screws or pins on both sides of the fracture and securing them with a locking plate or bone cement.
Advanced imaging is also used to diagnose intervertebral disc herniation and to determine the affected area of the spine. Once Dr. Ferrell has located the affected disc, he'll then perform surgery to cut through the skin and muscle covering the vertebrae and drill holes through the bone to "scoop out" the disc material responsible for compressing the spinal cord.
Interventional Radiology and Fluoroscopy
Interventional radiology (IR) is a technologically advanced field of human medicine that is slowly making its way into veterinary hospitals. You may have even seen it in action in movies and TV, where doctors are performing surgery while looking up at a screen. This is thanks to the help of advanced imaging, such as ultrasound and fluoroscopy, that allows doctors to perform minimally invasive procedures while viewing the moving parts within the body in real-time.
"With interventional radiology, I can make smaller incisions and use what's called fluoroscopy as my guide to treat ureteral blockages and even repair bone fractures without having to open everything up. It's kind of like watching an X-ray movie." – Christopher Ferrell, DVM, DACVS-SA
How Dr. Ferrell Uses IR to Treat Ureteral Blockages
A ureteral blockage is a dangerous condition that can affect both male and female cats and dogs. The ureter is the tube that carries urine from the kidneys to the bladder. Ureteral blockages in animals can be caused by stone formation, stricture (narrowing of the ureter) or cancer. When a total blockage occurs, the production of little to no urine allows toxins to build up in the body, making it a potentially fatal pet emergency.
To treat severe or recurring ureteral blockages, Dr. Ferrell uses interventional radiology to perform subcutaneous ureteral bypass surgery. This procedure involves using fluoroscopy as a guide for implanting a device that maintains the flow of urine from the kidney to the bladder, like an artificial ureter. The benefits of this treatment include a reduced risk in complications and development of scar tissue, as seen with standard ureteral surgery, while also providing for quicker recovery times.
How Dr. Ferrell Uses IR to Repair Bone Fractures
With the use of interventional radiology, Dr. Ferrell can also repair complex bone fractures, including femur fractures, humeral fractures and sacroiliac luxation (a traumatic injury to the pelvis). This involves the use of fluoroscopy to visualize the bones through the skin without making large incisions and opening up the fracture site. By doing this minimally invasively, the fracture site is able to heal faster and the patient has less surrounding muscle damage, which means a quicker return to function.
Dr. Ferrell Up Close
Dr. Ferrell always loved animals as a child and knew he wanted to be a veterinarian at a young age. To make this dream a reality, he completed several years of veterinary training before joining the team as a veterinary surgeon at BluePearl in Fort Myers, FL. 
Dr. Ferrell's Educational Background
Dr. Ferrell completed both his Bachelor of Animal Science and his Doctorate of Veterinary Medicine at the University of Georgia. During this time, he was working as a veterinary technician in a vet hospital and had the opportunity to assist with a fracture repair that sparked his interest in the veterinary surgery specialty. 
"I decided to pursue surgery during the beginning of vet school when I had the opportunity to watch and help perform a fracture repair on a dog that couldn't walk. When I saw that dog walking again, I fell in love with surgery." – Christopher Ferrell, DVM, DACVS-SA
Following veterinary school, Dr. Ferrell continued his training with two internships and a residency. He completed a rotating internship in Small Animal Medicine and Surgery at Affiliated Veterinary Specialists, a BluePearl Pet Hospital in Maitland, FL, then headed to Texas to complete a surgical internship at Dallas Veterinary Surgery Center. 
Dr. Ferrell went on to complete his residency at Medvet Medical and Cancer Centers for Pets in Columbus, OH, in August of 2018 before joining the BluePearl team in Fort Myers, FL. He went on to become board certified in Small Animal Surgery from the American College of Veterinary Surgeons in February of 2020, and is currently working on advancing his training to continue offering the best surgical care for pets. 
Dr. Ferrell off the Job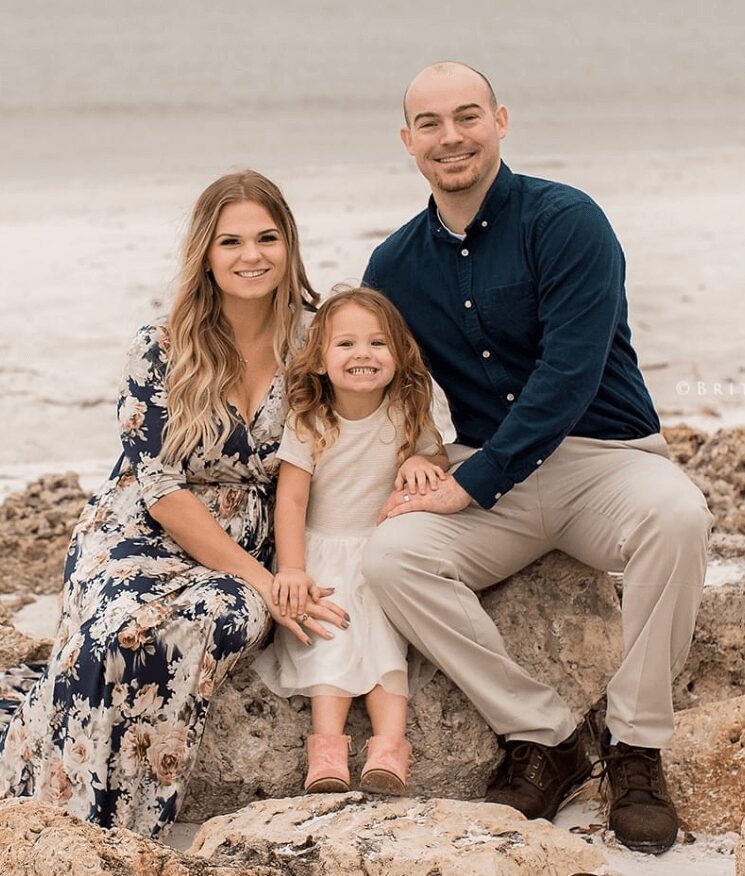 Dr. Ferrell resides in Fort Myers, FL, with his wife, daughter and their four pets – a boxer named Tyson, a miniature Australian shepherd named Sadie, a French Bulldog named Lolli and a bunny named Bunny Kung Foo-Foo.
In addition to his love for animals, Dr. Ferrell also enjoys the great outdoors. So when he's not performing surgery for pets or researching the latest techniques in minimally invasive surgery, he can be found fishing, camping, playing soccer and enjoying other activities that involve fun under the sun with his family.