Our services.
We focus exclusively on emergency treatment after hours and on weekends when you need us most. (For annual vaccines and wellness care, please see your primary care veterinarian.)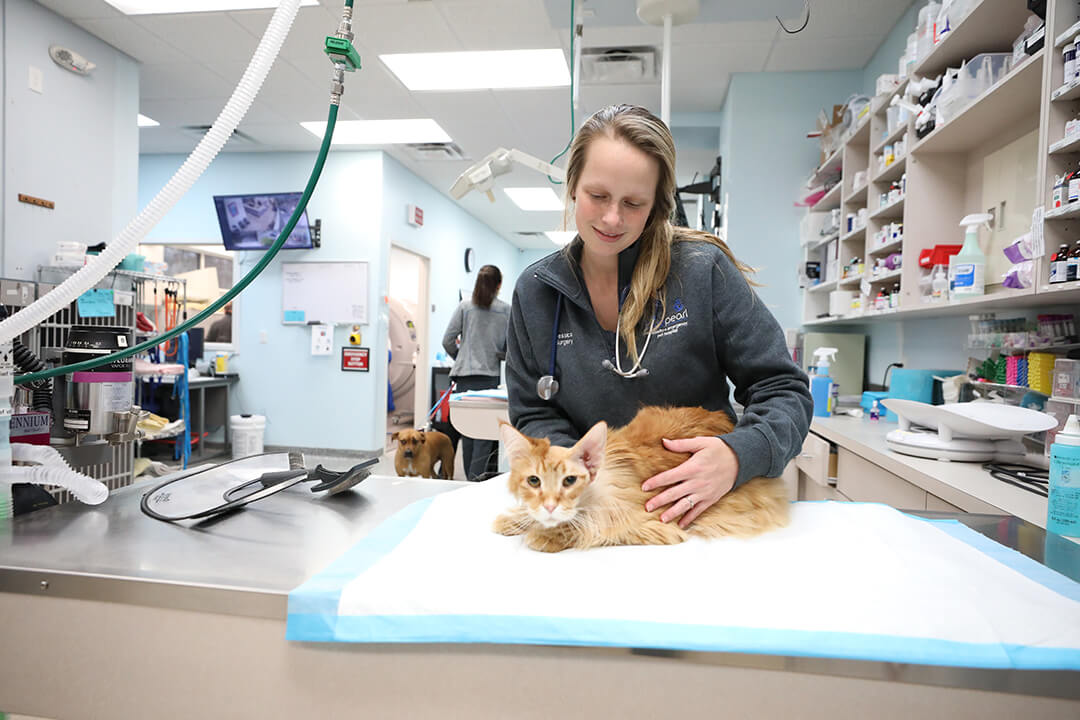 After-Hours Emergency Medicine
Our emergency team sees a wide variety of medical problems ranging from minor infections to life-threatening trauma. Among the more common problems treated by our emergency doctors are vomiting/diarrhea, urethral obstruction, toxic ingestion/exposure, trauma, respiratory distress, heatstroke and end-of-life care.
As with human emergency rooms, the most life-threatening cases are triaged first. Our veterinary nurses will evaluate patients when they arrive to collect vital signs prior to an examination by one of our emergency doctors. There may be times when more stable patients may need to wait so that critical patients can be stabilized. Please know that every patient is important to us. We will take all the necessary steps to ensure all patients receive the care they need.

Compassionate Treatment
Our team respects the close bond between pets and their owners and treats each with dignity, compassion and kindness.