BluePearl Pet Hospital – veterinary referral hospital serving Blaine and the Twin Cities 24/7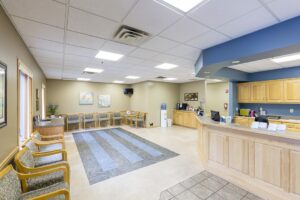 Our 24 hour pet hospital is located in Blaine and serves Minneapolis, St. Paul and more than 500 clinics in a 100-mile radius of the Twin Cities, including facilities in North Dakota, South Dakota, Canada, Wisconsin, and Iowa. 
Emergency and referral medicine in Blaine, Minnesota
When you have a pet emergency, seconds count. We want you to know, we're ready. If your pet has a condition that requires a specialist's expertise, we're ready for that too. Our experienced team of veterinarians, vet technicians and support staff work closely together to provide the comprehensive, compassionate care your pet needs and deserves.
Emergency: Call ahead to your BluePearl emergency vet and let us know you're coming. No appointment is necessary for our emergency vet. Learn more about your emergency visit.

Referral Care: Our veterinary specialists work directly with your primary care vet to understand your pet's condition and develop the appropriate treatment plan. Visits to our specialists are usually by referral from your primary care vet and by appointment. Learn more about veterinary specialists. 
About our BluePearl Pet Hospital – Blaine
Our 8000 square foot hospital is a fully equipped emergency and referral hospital featuring advanced diagnostic imaging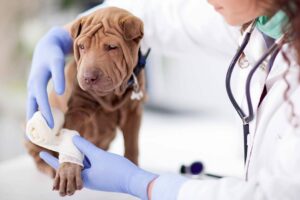 technology, which includes ultrasound, endoscopy and a CT scanner. Our emergency vet services, previously named Affiliated Emergency Veterinary Service, are offered 24 hours a day, seven days a week.