Coming Fall 2024: We're excited to announce that we'll be moving our growing services to a new, expanded facility in Grand Rapids. Details to come! Until then, we'll continue serving you and your pets at our current location on Michigan St. NE.
BluePearl Pet Hospital – serving the greater west Michigan area.
Our pet hospital is located in Grand Rapids and also serves Grandville, Holland, Muskegon, Caledonia, Lowell, Wyoming, Kentwood, Cascade, Coopersville, Byron Center, Walker, Zeeland and western Michigan.
Specialty and emergency medicine in Grand Rapids, MI.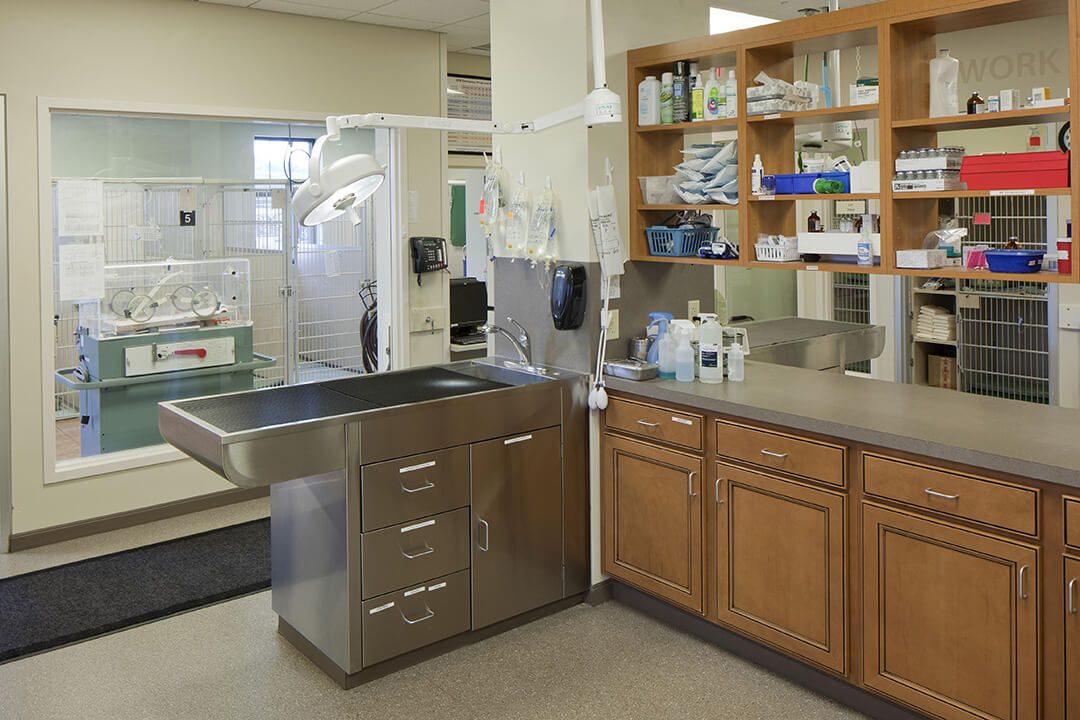 When your pet needs emergency care, seconds count. Our team is ready to provide expert care in case of a pet emergency. If your pet requires a veterinary specialist, we are ready for that too. Our experienced team of veterinarians, vet technicians and support staff work closely together to provide the comprehensive, compassionate care your pet needs and deserves.
No appointment is necessary for our emergency vet and walk-ins are welcome for our ER and urgent care service. For non-life-threatening conditions, urgent care appointments can be scheduled in advance for your convenience. For more information or guidance on which service will best support your pet, please don't hesitate to call – our team is ready to help.
As with human emergency rooms, the most life-threatening cases are triaged first. Our veterinary team will evaluate patients when they arrive to collect vital signs prior to an examination by one of our emergency or urgent care doctors.
There may be times when more stable patients may need to wait so critical patients can be stabilized. Please know that every patient is important to us. We will take all the necessary steps to ensure all patients receive the care they need.
Our veterinary specialists work directly with your primary care vet to understand your pet's condition and develop the appropriate treatment plan. Visits to our specialists are usually by referral from your primary care vet and by appointment.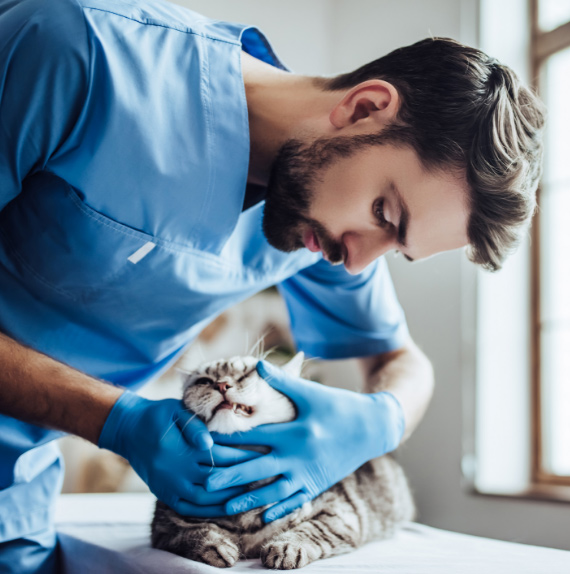 Our
veterinarians.
Caring for your pets is our passion. Meet our team of veterinary specialists here to help you and your pet.
About our BluePearl Pet Hospital – Grand Rapids.
It's a pet emergency, but everyone should stay calm. That's a goal that the BluePearl vets in Grand Rapids help to fulfill every day. Our veterinarians are leaders in low-stress handling to promote calm and comfort for pets in our care. While dogs and cats bask in pheromones, their humans can take comfort in knowing about the board-certified specialists and the high-tech equipment at our 21,000-square-foot hospital.
Ours is the premier emergency and specialty hospital in western Michigan. The devoted and skilled team is ready to provide the highest quality care and attention for your pet, and clinical staff is onsite 24/7 for patient care. Whether it's an emergency or your family vet office is closed, we're here to help.
Since becoming part of BluePearl in 2008, we have been expanding our range of specialty services to better serve our patients and the veterinary community. Our diagnostic equipment includes a CT scanner, endoscopy, MRI, ultrasound, endolaser, diode laser and digital radiology. Our staff strives to keep you informed, so you'll know exactly how your pet is doing.
Pet owners.
At BluePearl Pet Hospitals, providing our customers with remarkable service is a top priority. We're committed to making your veterinary visit as smooth as possible.
Have questions prior to your visit? We're happy to help. Contact our hospital team at 616.284.5300 or [email protected].