BluePearl Pet Hospital in Langhorne, PA.
BluePearl Pet Hospital (formerly CARES Vet) is located in Langhorne, PA. We provide emergency and specialty care for pets in the communities of Philadelphia, Levittown and Doylestown. We're conveniently located northwest of Levittown by the intersection of I-295 and Route 1.
Emergency veterinary medicine.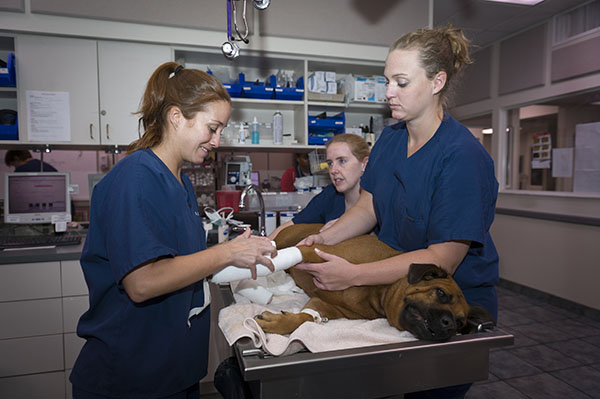 When your pet needs emergency care, seconds count, and our team is ready to provide expert care. Our experienced team of veterinarians, vet technicians and support staff work closely together to provide the comprehensive, compassionate care your pet needs and deserves.
If your pet is sick or injured, we're here to provide advanced care. BluePearl is home to a team of emergency and specialty veterinarians who are trained to treat even the most complex conditions and injuries in pets.
If you're facing a pet emergency in Bucks County, call ahead and let us know you're coming. There is no appointment necessary for your ER visit.
Specialties
& services.
BluePearl Langhorne is home to a wide range of specialty services, allowing us to practice a continuum of care for pets after being stabilized and treated by our emergency and team.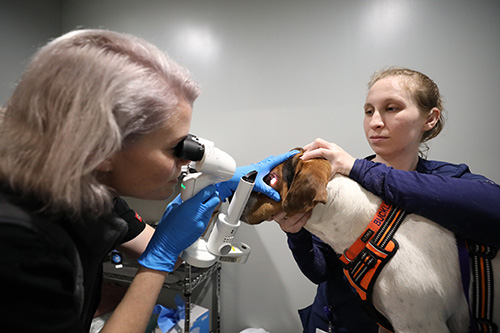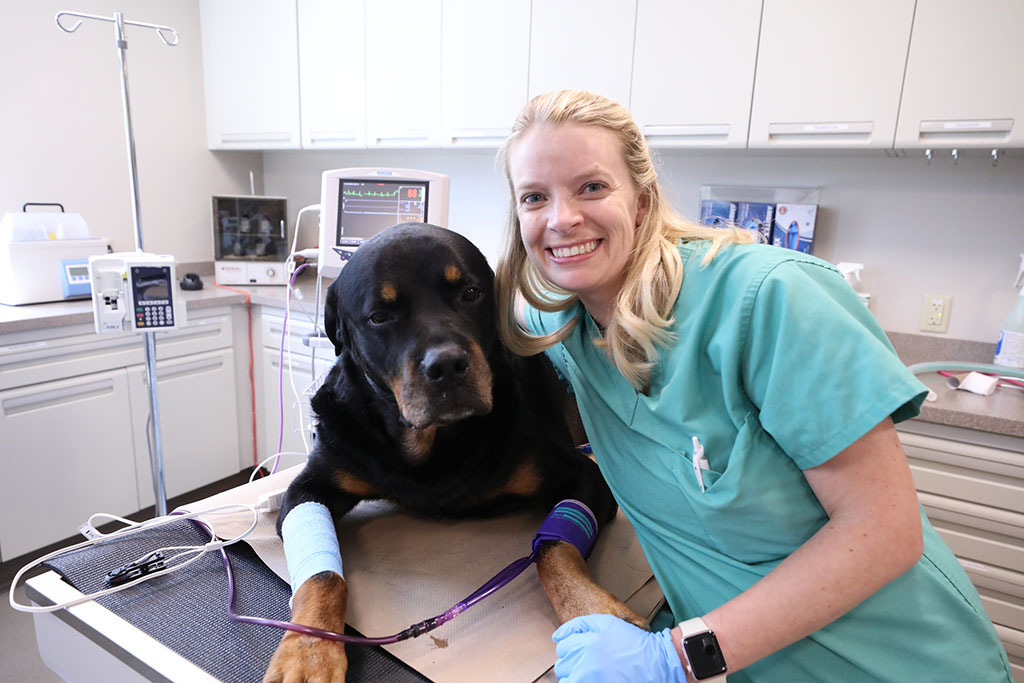 Our
veterinarians.
Caring for your pets is our passion. Meet our team of veterinary specialists here to help you and your pet.
About our BluePearl Pet Hospital – Langhorne, PA.
Your pet's comfort, quality of life and quick return to health are our top priorities – and we truly value the human-animal bond you share with your pet. We understand the importance of open and thorough communication, and we keep you and your primary veterinarian informed through every step of your pet's care. We act as an extension of your primary care veterinarian's practice by providing urgent and emergency care when their office may be closed. Together, we can provide the highest level of quality care for your pet's specific medical needs.
Whether our diagnostic imaging team is needed for a scope to identify a blockage or internal medicine doctors are called in to assess clinical signs for complicated diagnoses, we work as a team to deliver advanced medical care with compassion, kindness and dignity.
Patient experience guide.
Compassion and empathy are top priorities when your pet is in our care. Download our Patient Experience Guide to learn what to expect when your pet is treated in our hospital.
Procedure drop-off form.
Download our drop-off form for neurology, surgery, internal medicine and ophthalmology procedures.
Pet owners.
At BluePearl Pet Hospitals, providing our customers with remarkable service is a top priority. We're committed to making your veterinary visit as smooth as possible.
Have questions prior to your visit? We're happy to help. Contact our hospital team at 215.750.2774 or [email protected].