Emergency pet hospital near Phoenix.
At BluePearl Pet Hospital, we take a collaborative approach to veterinary medicine. We partner closely with your pet's primary veterinarian to understand your pet's history and create a comprehensive care plan. We also communicate closely with you and provide the education you need to make an informed decision for your pet.
Through every step of your pet's emergency care process, it's our priority to provide the highest level of compassionate care. We respect the human-animal bond and remain focused on your pet's overall wellbeing and comfort. Our clinicians treat each case with dignity, kindness and professionalism.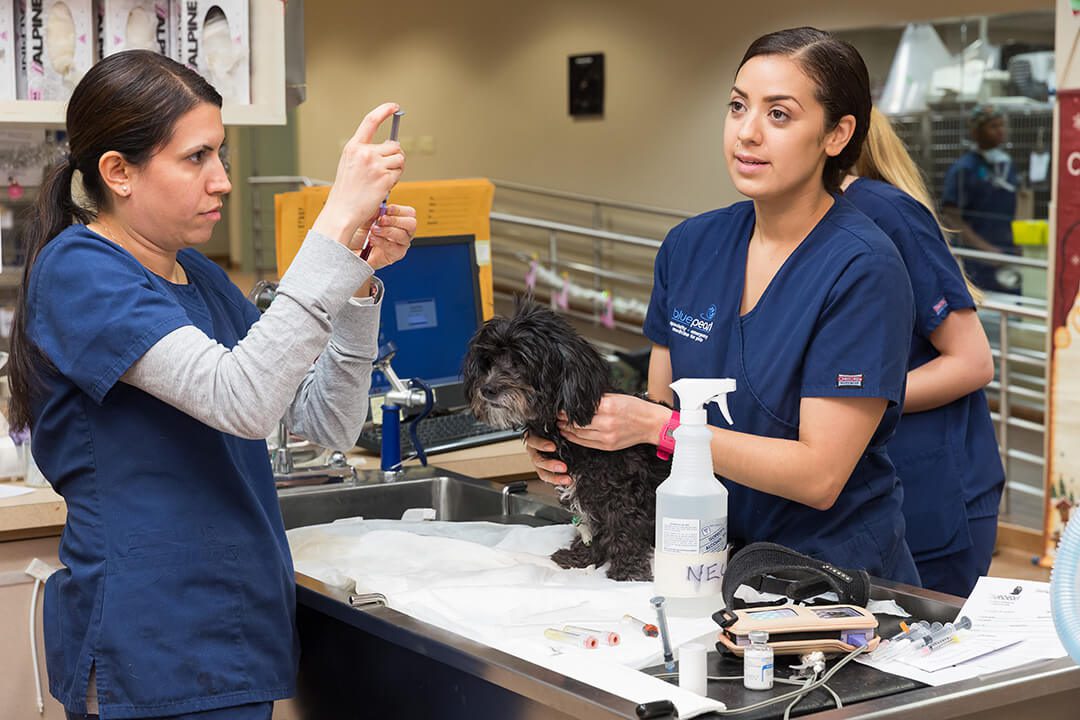 Emergency Medicine
Always open for pet emergencies, BluePearl Pet Hospital in Peoria, AZ focuses exclusively on emergency medicine. Working in an advanced facility, our emergency veterinarians are experts in diagnosing and treating common and complex pet emergencies. Learn more about our full-service treatment process:
Triage – Upon arrival, we'll assess the severity of your pet's condition and let you know what to expect during your visit.
Diagnosis – We use in-house diagnostics like x-rays and laboratory tests to pinpoint your pet's specific medical needs.
Treatment – Our skilled clinicians will communicate closely with you to develop a comprehensive treatment plan to best promote your pet's quality of life.
Ongoing care – During discharge, we make sure you have everything you need to continue care at home, including medications, follow-up recommendations with your pet's primary veterinarian and specific at-home treatment protocols.