Veterinary surgery for pets.
At BluePearl Pet Surgery, formerly Veterinary Surgical Center of Portland (VSCP), our goal is to offer the most advanced and attentive veterinary care in the Portland area, including skilled surgery and diagnostics. We provide these services with exemplary attention to detail, thorough communication and empathy for our patients and their families.
Veterinary Surgery in Portland, OR.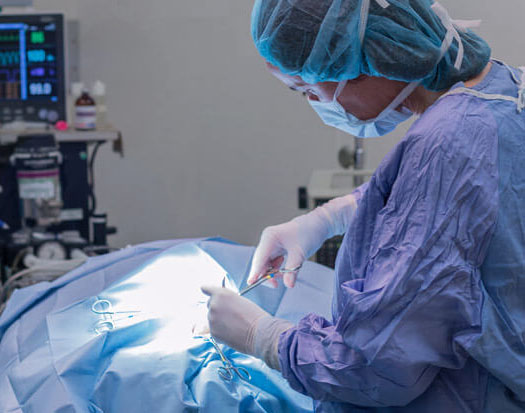 Our experienced team of veterinarians, vet technicians and support staff work closely together to provide the comprehensive, compassionate care your pet needs and deserves.
We perform a variety of cutting-edge surgery for pets, including:
Orthopedic
Minimally invasive (arthroscopy)
Soft tissue
Oncological
Learn more about our veterinary surgical services in Southwest Portland.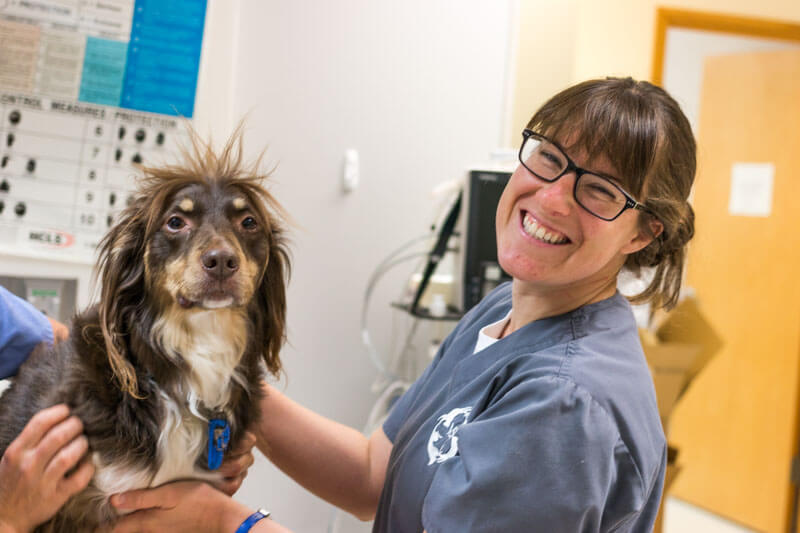 Our
veterinarians.
Caring for your pets is our passion. Meet our team of veterinary surgeons here to help you and your pet.
About our veterinary surgical center – southwest Portland.
BluePearl Pet Surgery, formerly VSCP, has been providing advanced surgical care since 2000. Our board-certified surgeons are equipped with the latest technology and supported by an experienced and highly trained medical staff.
Our practice believes that teamwork is essential for your pet's return to wellness. We work with you, your primary veterinarian and other specialists to ensure that your pet gets the most comprehensive care possible.
Pet owners.
At BluePearl Pet Surgery, providing our customers with remarkable service is a top priority. We're committed to making your veterinary visit as smooth as possible.
Have questions prior to your visit? We're happy to help. Contact our hospital team at 503.292.0931 or [email protected].
What to expect.
Initial consultation: During your initial consultation, the surgeon will review your pet's general medical history, including any x-rays taken by your primary care veterinarian, and perform a thorough examination of your pet. The surgeon will ask you questions about your pet's medical history, temperament, lifestyle, etc.
Our doctors may need to perform additional tests or x-rays to help give you the most accurate diagnosis for your pet. Although there can be unforeseen risks when anesthetizing a patient, it is rare. Performing blood work prior to anesthesia is necessary to make sure we can administer medications and anesthesia to your pet as safely as possible. We understand that each patient is unique and will work with you to find the best treatment option for your pet.
If surgery is needed: After 10:00 pm the night before surgery, do not feed your pet or give them oral medications (water is fine). Please bring all your pet's medications with you when you arrive for your appointment.
Surgical admits take place in the morning, and you will meet with a member of your pet's care team at check-in.
BluePearl Pet Surgery commits to providing the highest quality care possible to our patients. We do our best to make sure every pet has had adequate time to recover from anesthesia and get back on their feet before they are sent home after surgery.
Occasionally, in the best interest of the patient, we will recommend transferring them to a hospital with overnight care and a doctor onsite for additional care and monitoring. There are several options for transferring and your care team will discuss this with you if necessary.