Our services.
We focus exclusively on emergency treatment and advanced specialty veterinary care. (For annual vaccines and wellness care, please see your primary care veterinarian.)
Types of specialties & services.
Each BluePearl pet hospital is unique. Our Stone Oak hospital offers these specialties and services provided by skilled, compassionate and dedicated professionals.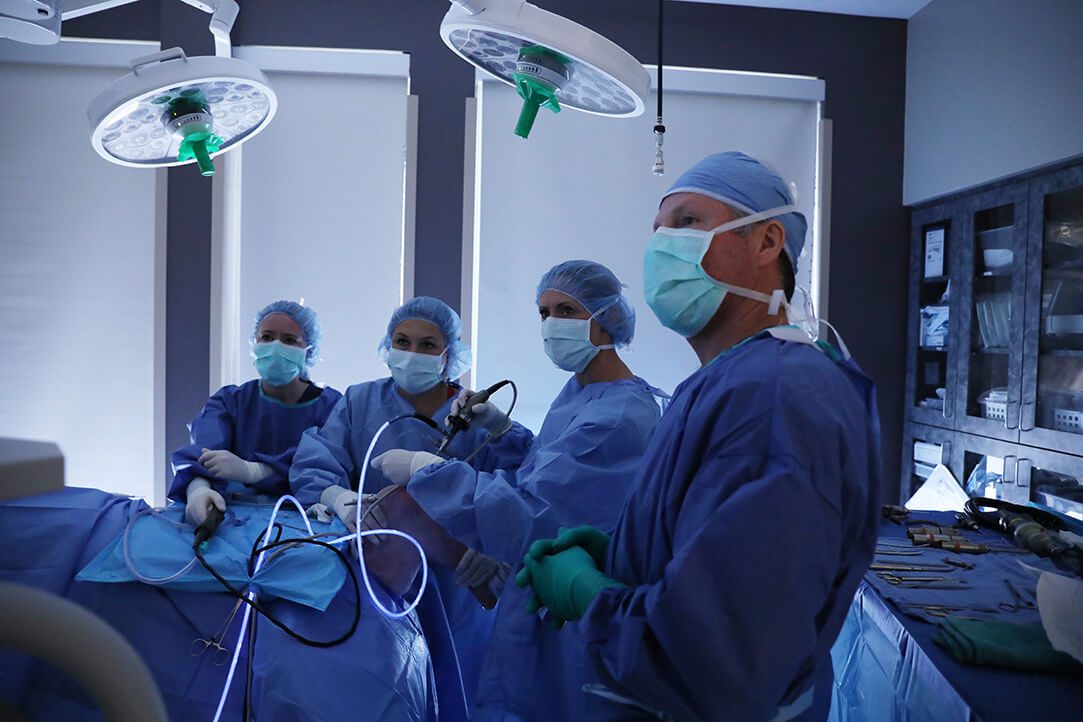 After-Hours Emergency Medicine
If you believe your pet is sick, hurt or in distress, we're here to provide expert care. Our trained emergency clinicians are prepared to diagnose and treat urgent cases, including severely injured or critically ill pets. Common emergency cases we see include:
Animal attacks
Bleeding
Collapse episodes
Difficulty breathing
Difficulty urinating
Hit-by-car accidents
Ingestion of medications, poisons or objects
Seizure
Severe diarrhea
Unresponsiveness
Vomiting
Through every step of your pet's emergency care experience, we keep you and your pet's primary veterinarian informed and involved.

Behavioral Medicine
Veterinary behavioral medicine focuses on the physical and emotional health of pets to help determine the root cause of behavioral problems. Behavioral medicine can help with conditions like:
Aggression
Basic manners
Cognitive disfunction
Compulsive behaviors
Fear and anxiety
Socialization
Urine marking/inappropriate elimination

Critical Care
Critical care patients come to our hospital due to trauma, the development of an acute life-threatening illness or immediately following major surgery. Our critical care service carefully evaluates each patient and creates a custom monitoring plan by measuring variables such as pulse, heart rate, blood pressure and more.
We are prepared to treat many different types of trauma, including:
Sepsis
Respiratory distress
Blood transfusions

Diagnostic Imaging
Our radiology service performs many non-invasive and minimally invasive diagnostic procedures. These services allow the specialty clinicians unique, non-invasive opportunities for evaluating various diseases.

Internal Medicine
Veterinary internists are trained to take care of patients who can't tell them what's wrong. By using the pet's history, clinical signs, lab results, imaging studies and other testing, our internal medicine team can diagnose severe, chronic illnesses or symptoms that appear suddenly.

Neurology & Neurosurgery
Our neurology team uses advanced imaging technologies, cutting-edge medical therapies and surgical procedures to diagnose and treat patients with neurological disorders that affect the brain, spinal cord and nerves.
Some of the most common neurological disorders we see include:
Epilepsy and other seizure disorders
Brain and spinal cord trauma
Disc herniation and other lumbosacral disorders
Brain tumors
Neuromuscular disease
Encephalitis

Surgery
When your pet needs surgery, our veterinary surgery team is ready to provide the best possible care. Our hospital is equipped with advanced tools, technology and monitoring capabilities to provide sophisticated medical care and compassionate service during your pet's time of need.
Surgery may be the best option for pets with:
Cancer
Chronic diseases like ear or respiratory tract infections
Congenital conditions like dysplasia or heart defects
Hernias
Trauma or injuries, including fractures, ligament and tendon injuries
Watch our surgeons perform a total hip replacement in a dog suffering from hip dysplasia.

Compassionate Treatment
Our team respects the close bond between pets and their owners and treats each with dignity, compassion and kindness.