A flying leap that ended in an emergency.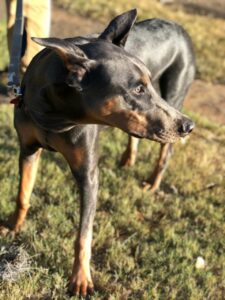 My 7-month-old Doberman, Asher, decided to take a flying leap off the bed one morning. He ended up getting his leg stuck between the footboard and the mattress, leaving him with a broken leg. This happened on a Friday and BluePearl in Stone Oak was able to have Asher scheduled for surgery that Monday.
A seven-hour drive worth every minute.
I had to travel 7 hours from where we live to get there but would do it again in a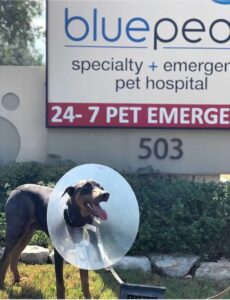 heartbeat if I ever needed to. The entire staff was exceptional and compassionate – everyone from the financial department to doctor and technicians.
I drove 7 hours not sure what to expect and devastated that my fur baby was hurt, but BluePearl made me feel like Asher was just as important to them as he was to me! Thank you to everyone that had a hand in taking care of him! Almost two weeks post surgery, Asher is doing amazing thanks to your team.