URGENT NOTICE: Our ER is experiencing a high volume of cases. Please call ahead so we can talk you through your pet's situation and prepare for your arrival.
BluePearl Pet Hospital – serving Arden Hills and the Twin Cities.
Our emergency and referral pet hospital is located off Snelling Ave. and Grey Fox Road in Arden Hills and serves the surrounding areas of Minneapolis, St. Paul, Columbia Heights, Little Canada, Moundsview, New Brighton, North Oaks, Roseville, Shoreview, Vadnais Heights, White Bear Lake, and more than 500 clinics in a 100-mile radius of the Twin Cities, including facilities in North Dakota, South Dakota, Canada, Wisconsin, and Iowa.
Emergency and referral medicine in Arden Hills, MN.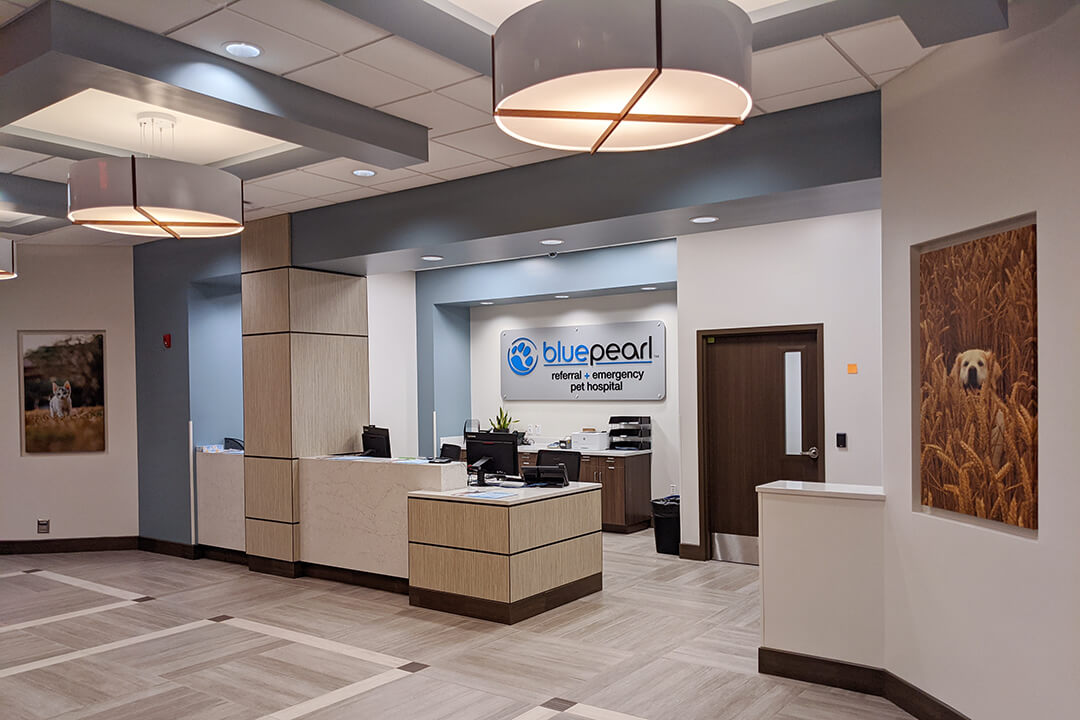 When you have a pet emergency, seconds count. We want you to know, we're ready. If your pet has a condition that requires advanced expertise, we're ready for that too. Our experienced team of veterinarians, vet technicians and support staff work closely together to provide the comprehensive, compassionate care your pet needs and deserves.
Our veterinarians work directly with your primary care vet to understand your pet's condition and develop the appropriate treatment plan. Visits to our vets are usually by referral from your primary care vet and by appointment. Learn more about veterinary services.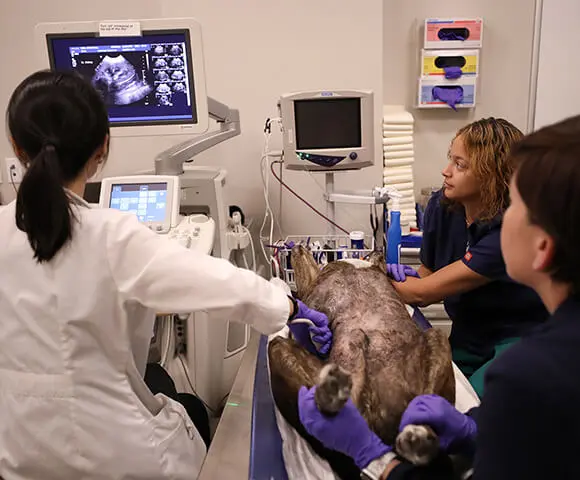 Our
veterinarians.
Caring for your pets is our passion. Meet our team of veterinarians here to help you and your pet.
About our BluePearl Pet Hospital – Arden Hills.
We strive to match the quality and integrity of animal healthcare with that of human healthcare, and our hospital's state-of-the-art equipment reflects that vision. Our 14,000-square-foot Arden Hills pet hospital has the equipment and staff to give your pets the advanced emergency and referral medical care they deserve.
We care for your pets as if they were our own and tailor every treatment according to their specific needs. We offer an intensive care unit, blood transfusions, C-Arm for placing stents, laparoscopy, arthroscopy, and advanced diagnostic imaging technology, which includes ultrasound, endoscopy, and a 64-slice CT scanner.
Our exam rooms are bright, spacious and comfortable, with separate waiting areas for dogs and cats, an isolated exit and entry for pets with contagious illnesses, and a private comfort room. We always have a veterinarian on staff as our emergency vet services are offered 24 hours a day, seven days a week, including all holidays.
Pet owners.
At BluePearl, providing remarkable service is a top priority. We're committed to making your veterinary visit as smooth as possible.
Have questions prior to your visit? We're happy to help. Contact our hospital team at 763.754.5000 or [email protected].