Specialty Care for Pets in Chesterfield, MO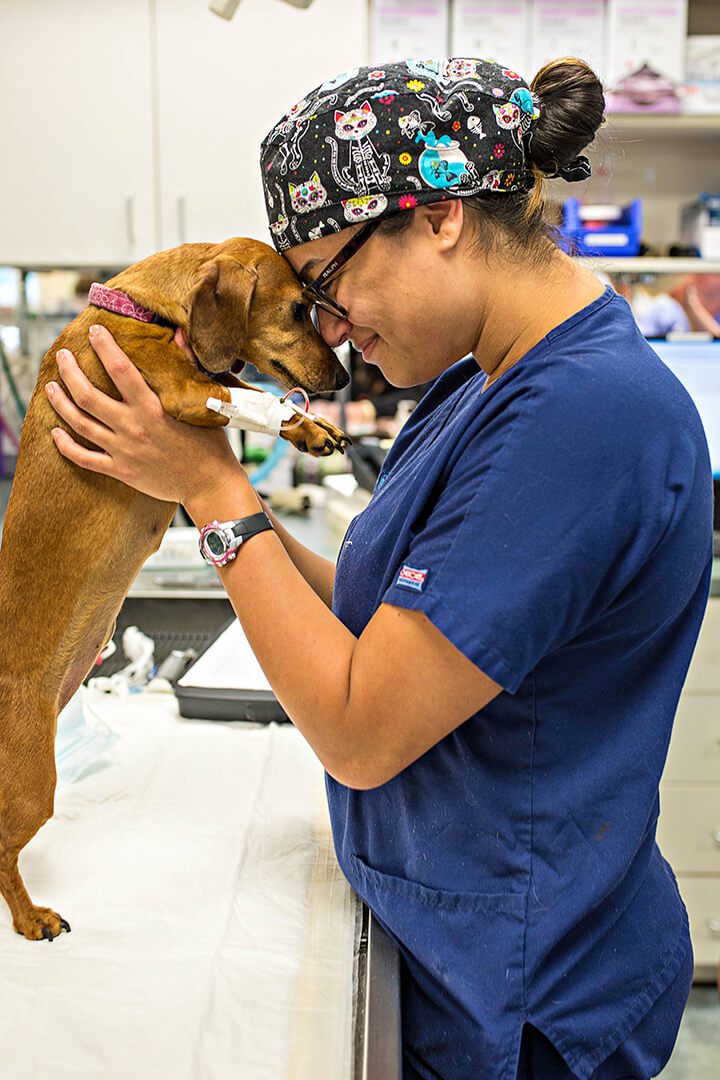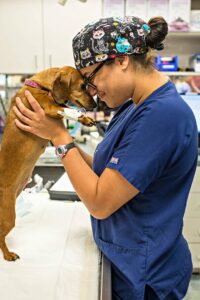 BluePearl Pet Hospital in Chesterfield, formerly known as Midwest Veterinary Referral Center, provides specialty care for pets.
Serving pet families in O'Fallon, Bridgeton and other communities in the St. Louis metro region, our specialty clinicians are available by appointment Monday through Thursday from 8 am – 6 pm.
Specialty Medicine in Chesterfield, Missouri
The specialty clinicians at BluePearl Pet Hospital in Chesterfield offer advanced care for pets with unique medical needs. Our team works in partnership with your pet's primary veterinarian to diagnose and treat complex illnesses and injuries, with the goal of providing the best quality of life. We take the time to understand your pet's specific condition and discuss every possible treatment option with you during a detailed consultation.
Our specialty clinicians are experts in their fields, with years of extensive training and experience working on a diversity of cases. We offer the following specialties at our vet hospital:
Ophthalmology – Our veterinary ophthalmologists diagnose and treat conditions of the eye, including glaucoma, cataracts and corneal ulcers. We focus on retaining and restoring your pet's best quality vision, while minimizing pain and discomfort. Similar to a human eye doctor's office, our hospital is equipped with special tools designed specifically to examine pets' eyes.
Avian & Exotics Medicine – Our avian & exotics department cares for pets of all shapes and sizes. We're experienced in working with reptiles, pets, fish and more, and we provide specific treatment plans designed to maximize quality of life. From wellness checks to life-saving treatments, our avian & exotics clinician is available to provide your exotic pets with the unique care they need.
Oncology – With years of advanced study and experience in treating pet cancers, our veterinary oncologists say almost every pet can be helped to some degree. For some pets, that may mean a cure is possible. For other pets, there may be palliative treatments that provide an improved quality of life.
To learn more about our veterinary ophthalmology, oncology and avian & exotics services, visit our Specialties & Services page.