Midwest Veterinary Referral Center – serving the St. Louis metro area 24/7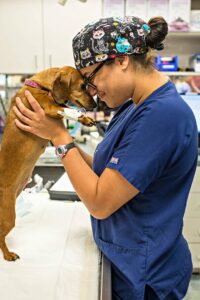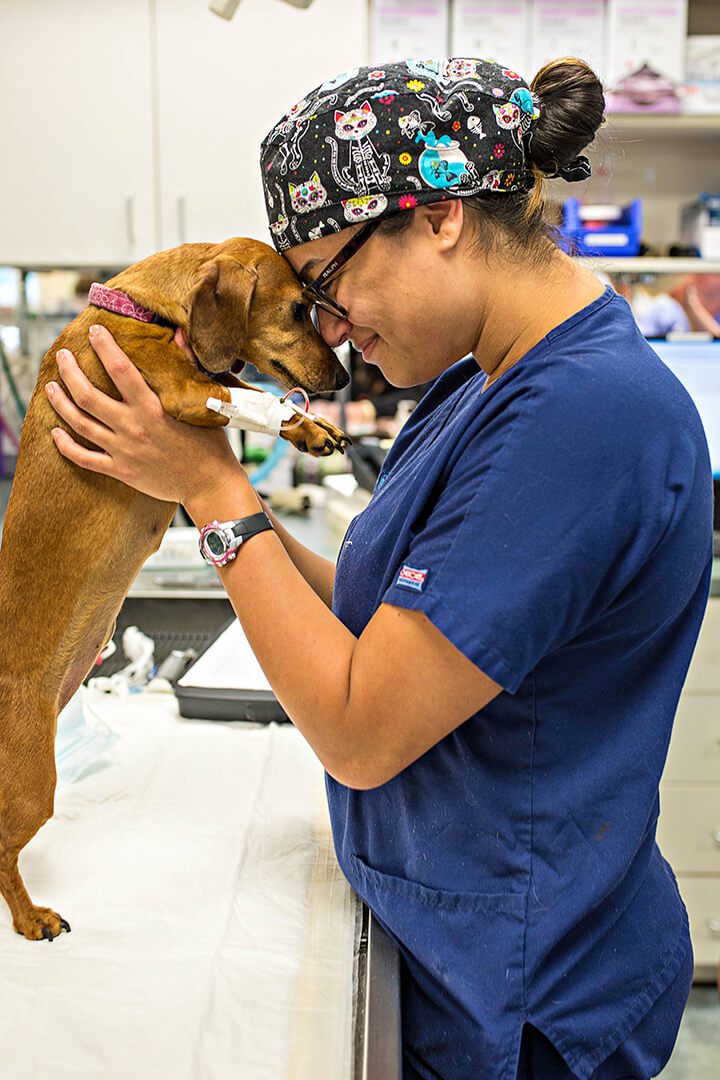 Our 24 hour pet hospital is located in Chesterfield and serves O'Fallon, Bridgeton, St.Peters and other areas in the St. Louis metro region.
Specialty and emergency medicine in Chesterfield, Missouri
When you have a pet emergency, seconds count. We want you to know, we're ready. If your pet has a condition that requires a specialist's expertise, we're ready for that too. Our veterinarians, vet technicians and support staff work closely together to provide the comprehensive, compassionate care your pet needs and deserves.  
About our Midwest Veterinary Referral Center – Chesterfield
Our 14,000-square-foot, 24 hour pet hospital opened in 2008.
We are part of the BluePearl national animal hospital network and are fully staffed with highly trained emergency and specialty veterinarians. Many of our veterinarians are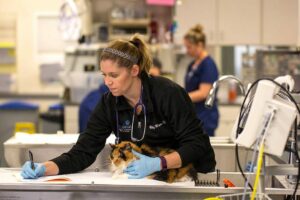 board certified in their specialties.
Our hospital has three surgical suites and intensive care unit. We also have advanced equipment, including a CT scanner, ultrasound, endoscopes and more.