After-hours vet services in Lee's Summit, MO.
Emergency pet medicine is our area of expertise. We offer full-service care for pets, meaning we triage, diagnose and treat your pet using in-house tools such as diagnostic imaging technology and laboratory testing.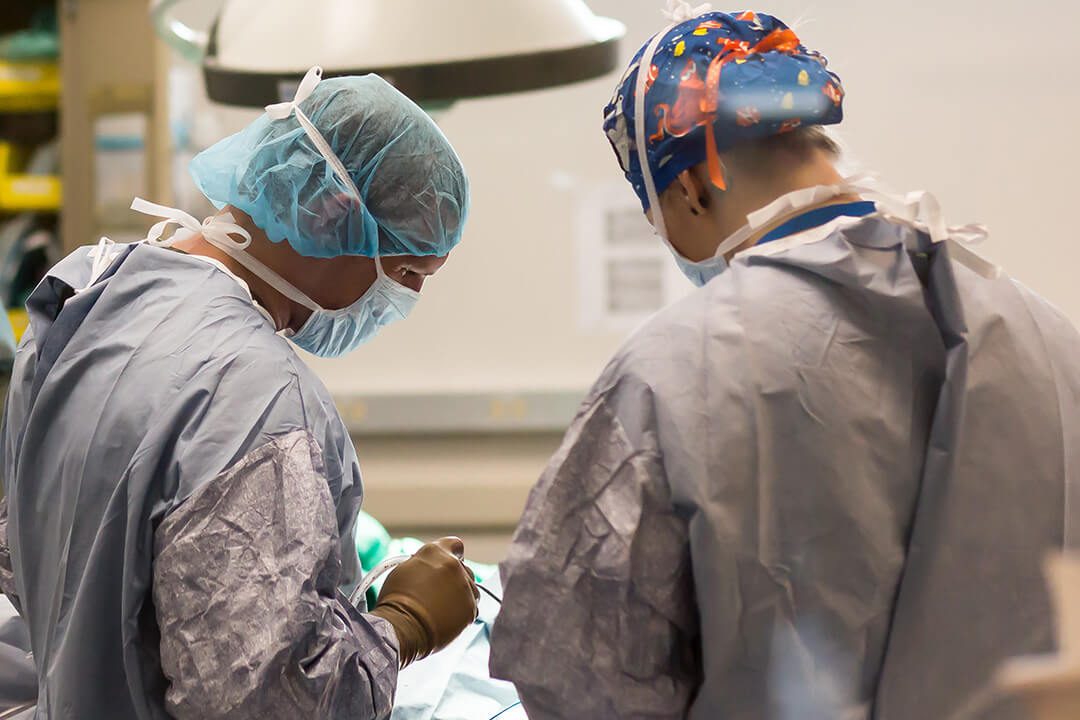 After-Hours Emergency
During your visit, we communicate closely with you and answer any questions you may have so you can make informed decisions about your pet's care. Upon discharge, we give you everything you need to provide ongoing care for your pet, including:
Medications
Specific at-home treatment protocols
Follow-up recommendations with your pet's primary veterinarian
Any nutritional recommendations for your pet's condition
From triage to discharge and beyond, we believe in providing the highest level of compassionate treatment for you and your pet. We treat each case with dignity and kindness, and we respect the bond you share with your pet.
Our after-hours emergency team offers laceration repair services, as well as emergency abdominal surgeries (such as GDV, foreign body removal and c-sections) during many of our overnight, weekend and holiday shifts.

Orthopedic Surgery
Our orthopedic surgery service performs arthroscope-assisted titanium TPLO procedures and other orthopedic surgeries for pets in the greater Kansas City area, including the Wichita, Overland Park, Springfield, Columbia, Topeka and Manhattan communities.
Our Lee's Summit orthopedic service is available Tuesdays and Thursdays for appointments, and Thursdays and Fridays for surgeries. Please contact our sister hospital in Overland Park for scheduling inquiries during business hours Monday through Friday.