Coronavirus Update:
Our hospital is open and we are taking extra precautions to continue providing remarkable care for your pets.
Please download and review this form to learn more about our patient intake procedure prior to your visit. 
---
Specialty & Emergency Pet Hospital in Cedar Rapids, IA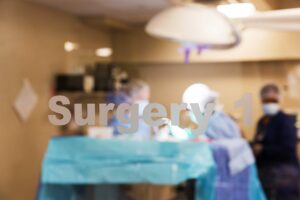 Similar to a human hospital, Eastern Iowa Veterinary Specialty Center offers 24-hour emergency care as well as specialty appointments available by referral. Our advanced facility is home to expert veterinarians in multiple areas of medicine who provide comprehensive care for pets with critical or complex medical conditions.
Since our pet hospital first opened in 2005, we have remained dedicated to respecting the human-animal bond through excellent veterinary care. We communicate closely with you and your pet's primary veterinarian so you can make informed decisions regarding your pet's health. From initial triage to ongoing treatment, your pet's quality of life and comfort is our top priority.
24 Hour Emergency Vet Services
Serving the greater Cedar Rapids community, our expert emergency clinicians are available around the clock for your pet's urgent medical needs. When seconds count, we work with a great sense of skill and dedication to deliver top-notch veterinary care. Through every step of the emergency care process, your pet's comfort and well-being is highly important to our compassionate team.
Eastern Iowa Veterinary Specialty Center is an advanced facility equipped with diagnostic tools and life-saving treatment technology. We offer the following services at our pet hospital:
Urgent diagnostic capabilities
24-hour emergency surgery services
Overnight monitoring when your primary veterinarian's office is closed
Intensive care hospitalization
Oxygen and ventilation therapy
Transfusion therapy
Critical care monitoring
Learn more about emergency medicine.
Specialty Vet Services
The specialty clinicians at Eastern Iowa Veterinary Specialty Center are available by appointment to deliver comprehensive care for pets with complex conditions. As experts in their specific areas of veterinary medicine, our specialty clinicians are trained to diagnose and treat challenging illnesses and injuries in pets.  We offer the following veterinary specialty services at our hospital:
Emergency & Critical Care
Surgery
Internal Medicine
Dermatology
When your pet is referred to a specialty clinician, we understand that communication is key. We keep you and your pet's primary veterinarian informed every step of the way and encourage you to ask any questions you may have. We work closely with you to develop a detailed care plan for your pet's specific condition and quality of life.