BluePearl Pet Hospital – Serving Des Moines 24/7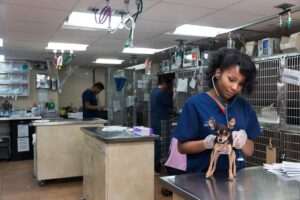 Our 24-hour pet hospital is located in Des Moines and serves all of Central Iowa.
Specialty and Emergency Medicine in Des Moines
When you have a pet emergency, seconds count. We want you to know, we're ready. If your pet has a condition that requires a specialist's expertise, we're ready for that too. Our experienced team of veterinarians, vet technicians and support staff work closely together to provide the comprehensive, compassionate care your pet needs and deserves.
Specialty Care: Our veterinary specialists work directly with your primary care vet to understand your pet's condition and develop the appropriate treatment plan. Visits to our specialists are usually by referral from your primary care vet and by appointment. Learn more about veterinary specialists.
About Our BluePearl Pet Hospital – Des Moines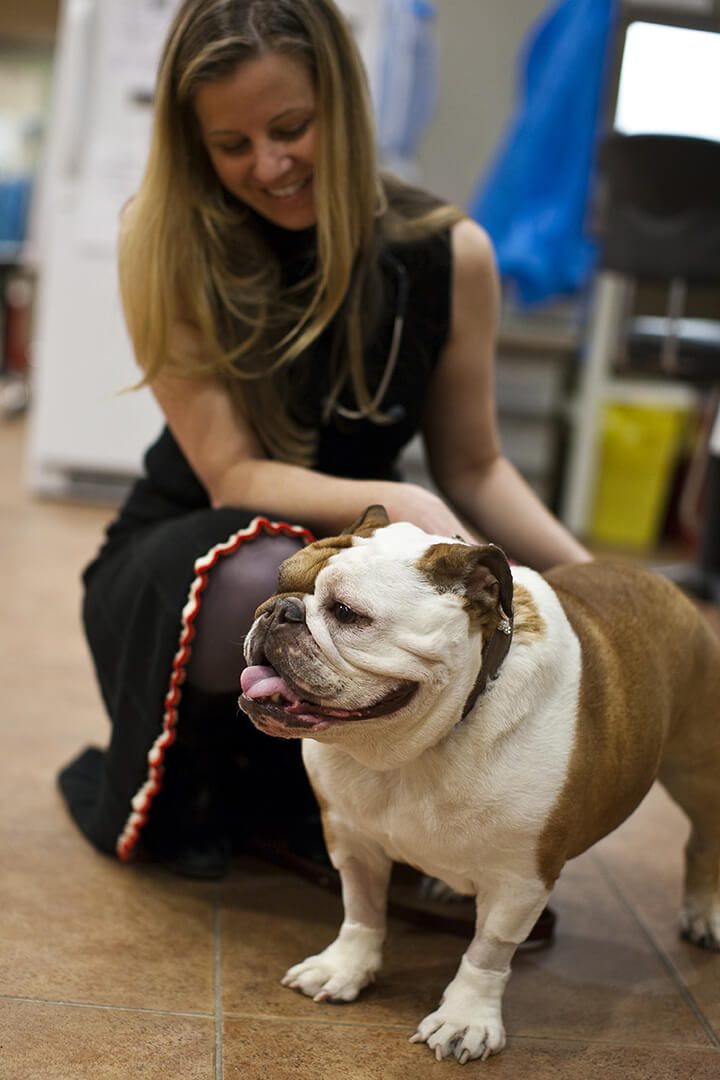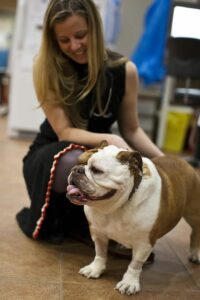 Our 13,000 square-foot hospital is the largest specialty veterinary center in Iowa and conveniently located just off of I-35/I-80 on Merle Hay Rd. It was formerly known as the Iowa Veterinary Referral Center.
We are fully able to serve as your 24-hour emergency vet and as a center for specialty veterinary care.
Our hospital features a CT scanner, three surgical suites and six exam rooms. We offer ultrasound, chemotherapy soft tissue, orthopedic surgery and more.