Veterinary specialists.
In human medicine, when you're sick or need a wellness checkup, you visit your family doctor. But when you have a special healthcare need, your doctor will likely recommend a specialist – like a cardiologist, a dermatologist or an oncologist. The same is true in veterinary medicine.
Veterinary specialists are veterinarians who specialize in an area of medicine or a specific animal species. These vet specialists have four years of undergraduate training and four years of veterinary school, just like other veterinarians.
But here's the difference: specialists also complete an internship and residency in their specialized field, which involves an additional three to five years of training. Some vet specialists even decide to go a step further and become board certified.
Board certification is the highest degree a veterinarian can achieve. If a veterinarian decides to become board certified, they must go through advanced training and then pass an examination. This exam is directed by a group of other vet specialists who are trained in a specialty.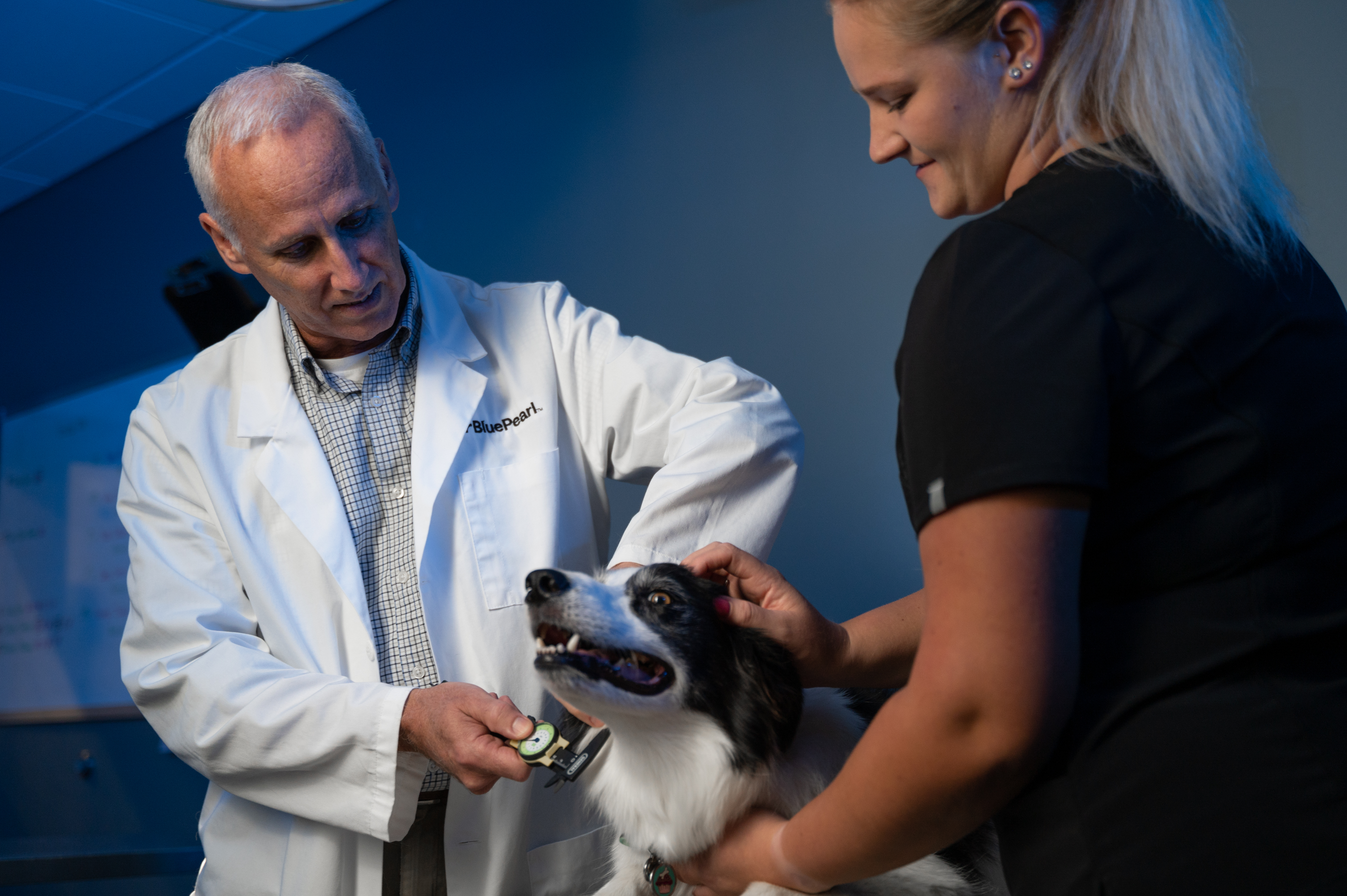 Family vet referral.
Your family vet may recommend a veterinary specialist if your pet has a complicated problem that requires special expertise or equipment for diagnosis or treatment.
Every day, vet specialists at BluePearl perform procedures once reserved only for people:
Chemotherapy and radiation therapy for cancer
Knee and back surgeries
Cataract removal
Hemodialysis (Kidney dialysis)
Our specialists also play an important role in managing chronic conditions such as diabetes, heart disease, intestinal disease, allergies and skin problems.
Surgery is another area that demands advanced training and experience. BluePearl veterinary surgeons are highly skilled at procedures that range from the routine to the complex: extracting foreign objects, repairing fractures and lacerations, and removing tumors.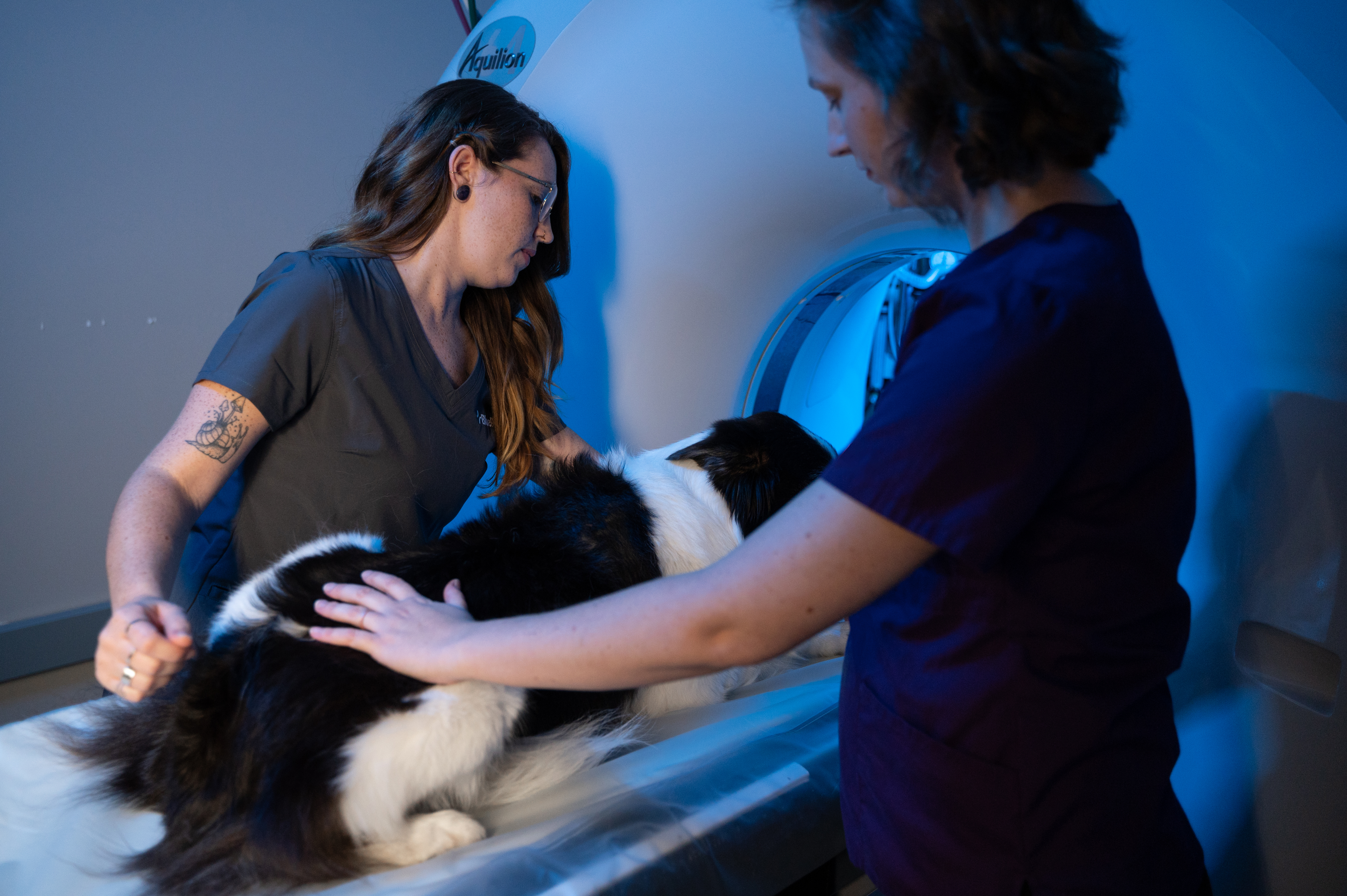 Your pet's team.
Your vet knows you and your pet. Our specialists know advanced medicine. Together, we work to develop the best possible treatment plan for your pet. We believe this united approach leads to better outcomes. In fact, our respect for the bond between patient, pet owner and family veterinarian, combined with our years of experience, have earned BluePearl a well-deserved national reputation for excellence in specialty medicine.
Testimonial
I decided to become board-certified in veterinary oncology for many reasons. The field of oncology is exciting and ever-changing, and the clinical practice of oncology is fascinating. Experiencing the palpable difference I can make in improving a cancer patient's day-to-day quality of life is immensely rewarding.
Brooke M. Britton, DVM